pod™ high chair
neat and petite, ready to eat!
pod™ high chair
neat and petite, ready to eat!
One of the world's lightest and most compact, portable, clip-on highchairs in the market, pod™ is truly an ideal and hygienic addition to any family dining experience, allowing your toddler to learn to eat right at the table with you.
Functional, ergonomic and elegant in style, pod™ secures neatly and with such strength to most table, bench or picnic tops without taking up excess space - perfect for houses or apartments where space is at a premium. The clever flat pack, compact fold allows pod™ to stay home or come away with you; so handy, and allows you to keep calm and carry on™, knowing your little one is safely sitting on a clean space all the time; on holiday or at a restaurant – which is so incredibly important in today's world.
mountain buggy
SKU:
Product Code: POD_V2
what makes pod™ unique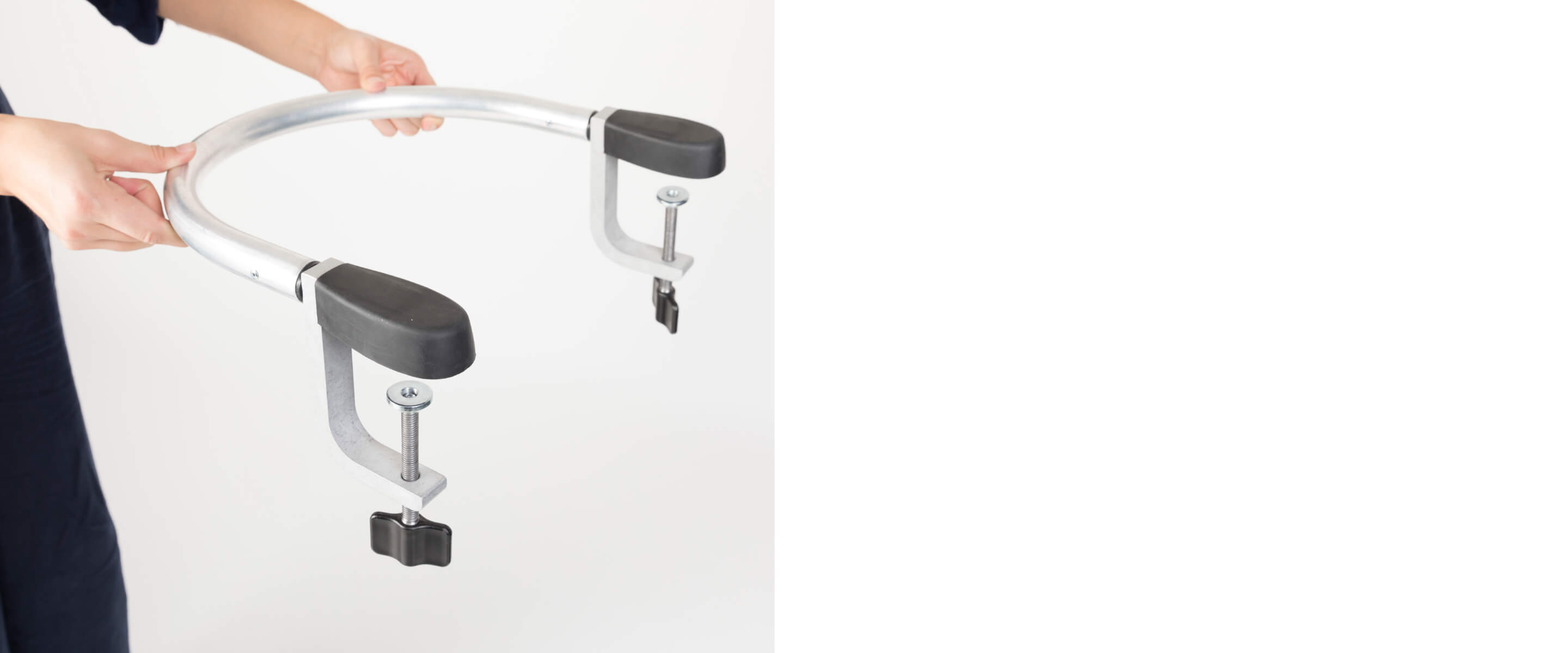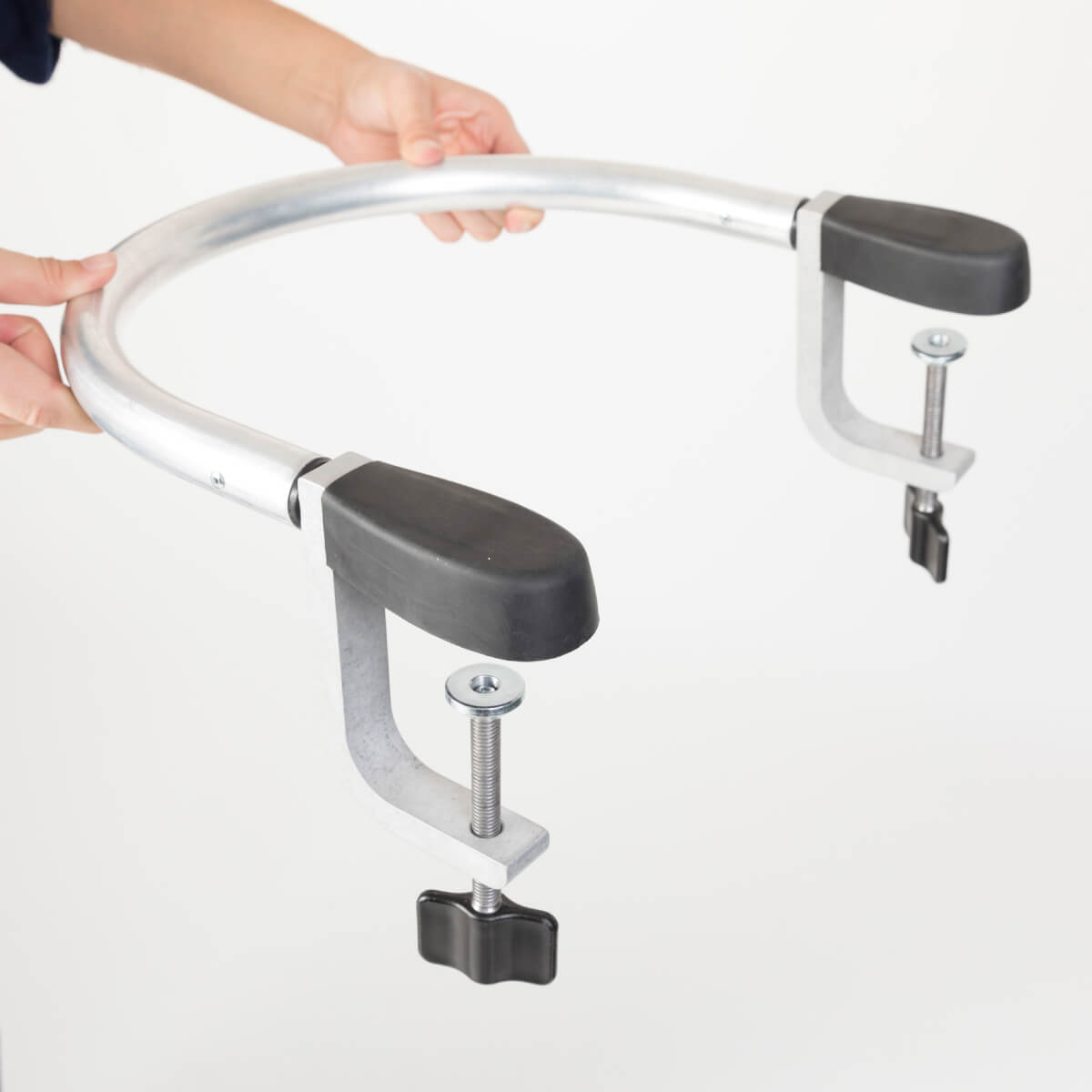 world class materials
pod™ is made of super high quality 6060 T52 aircraft grade lightweight aluminum, making it superior in strength, yet ultra lightweight for a portable feeding solution.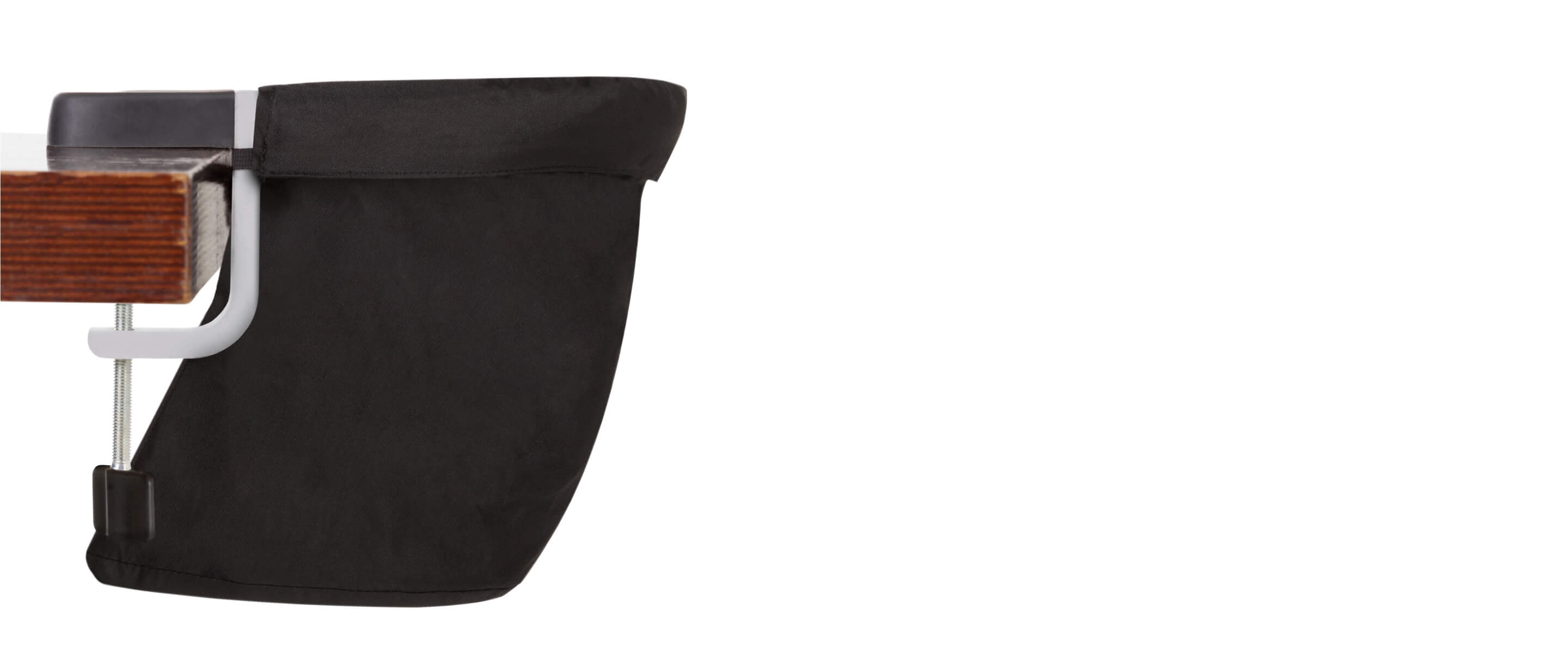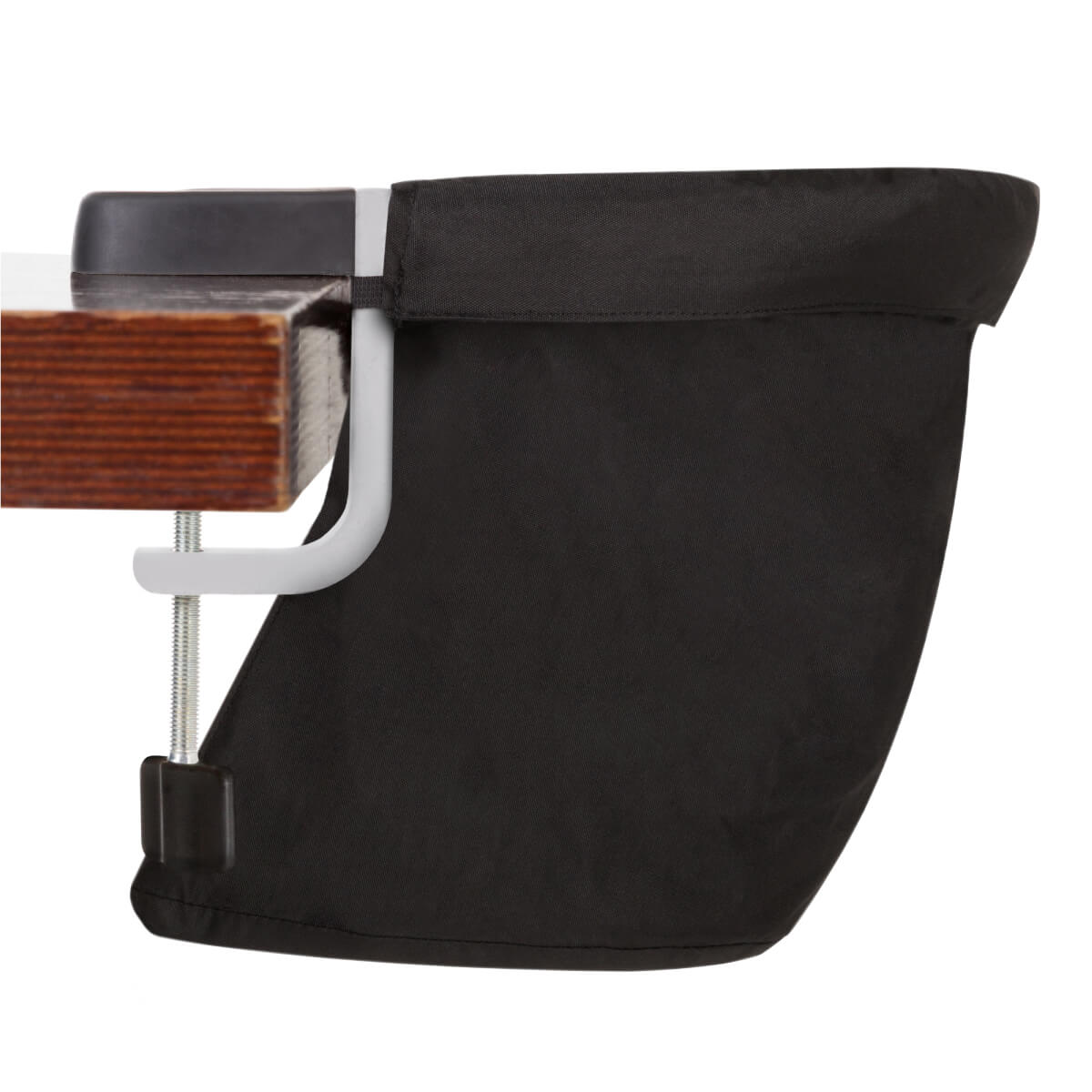 world class in safety and stability
pod™ passes all rigorous global standards to ensure it can safely hold the weight of your growing child with ease, and peace of mind.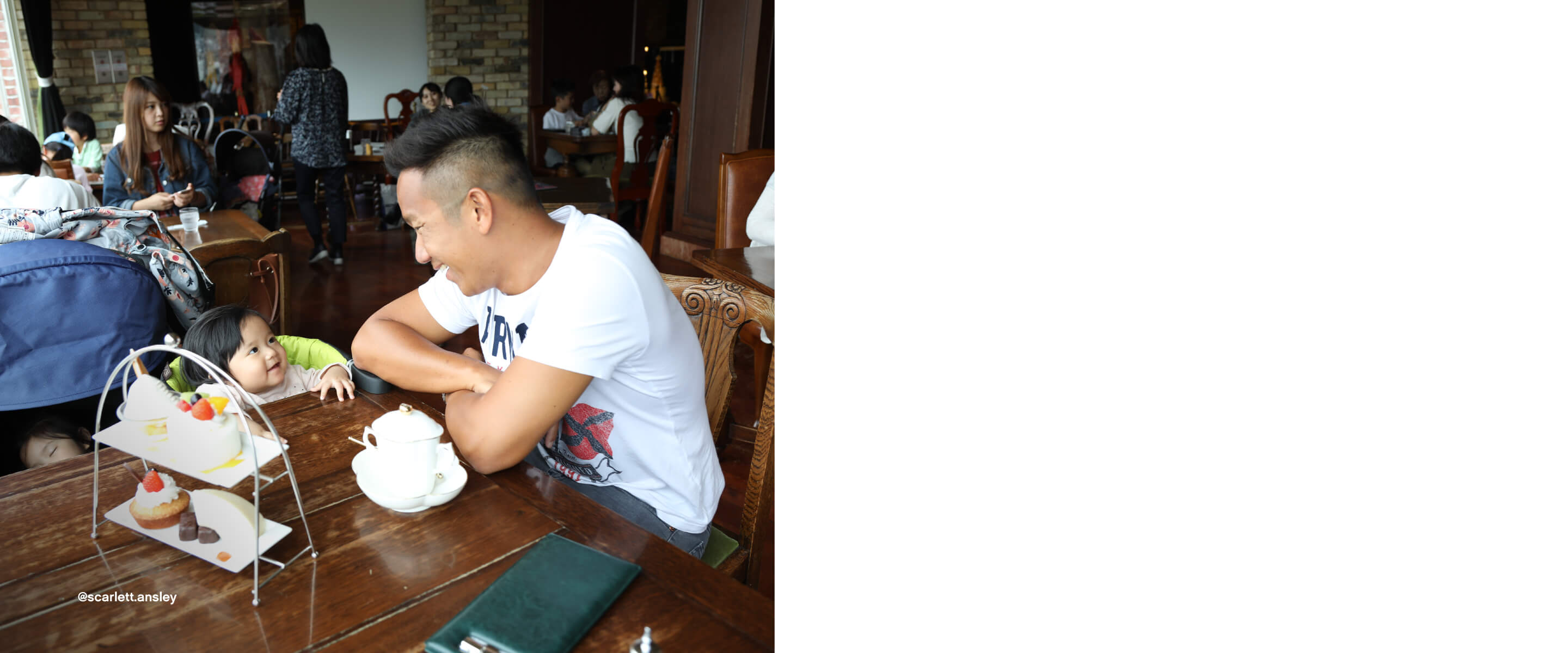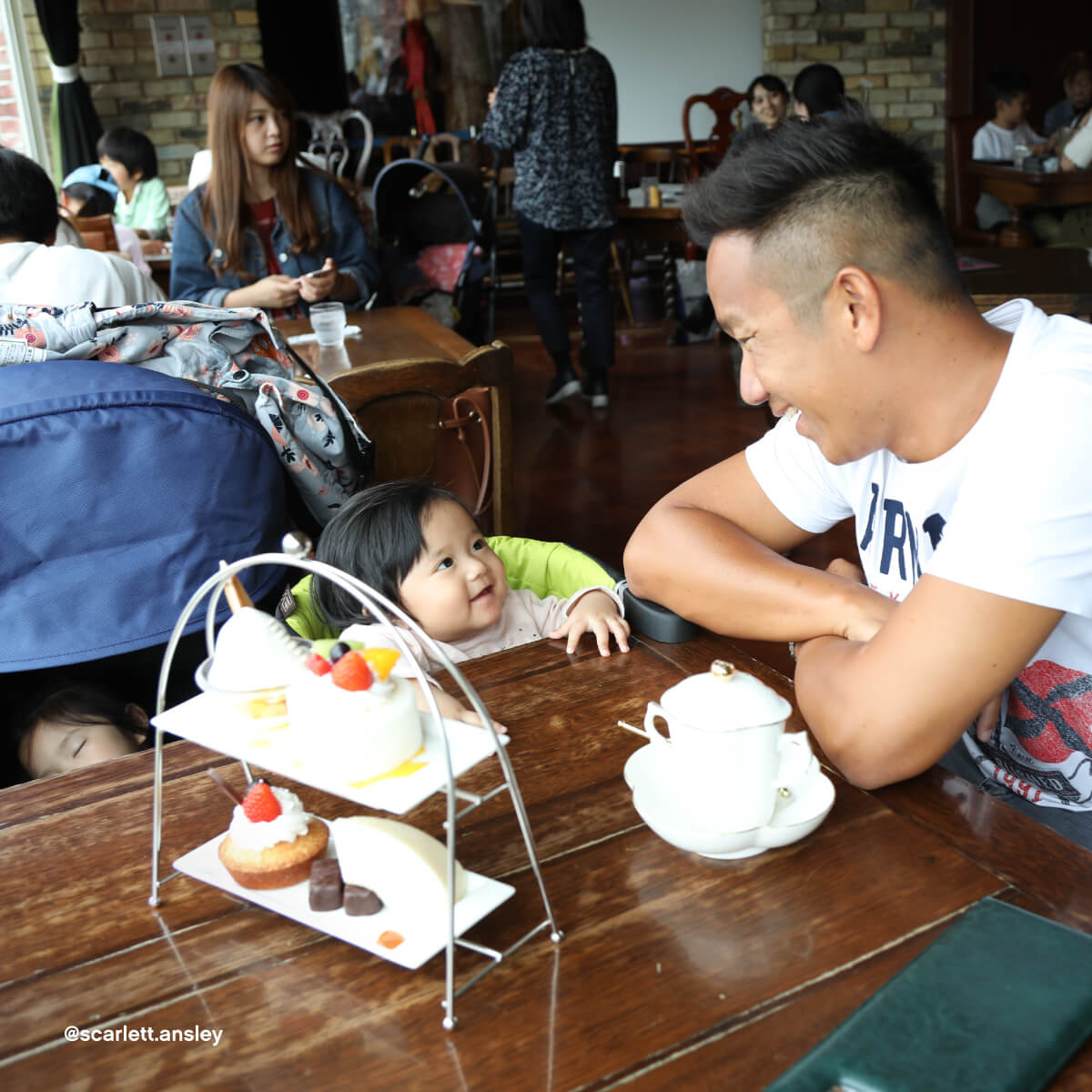 ultra lightweight
At only 1kg / 2lbs, pod™ is half the weight and size of many other brands in the market, making it perfect and essential for travel or taking to your local cafe or restaurant.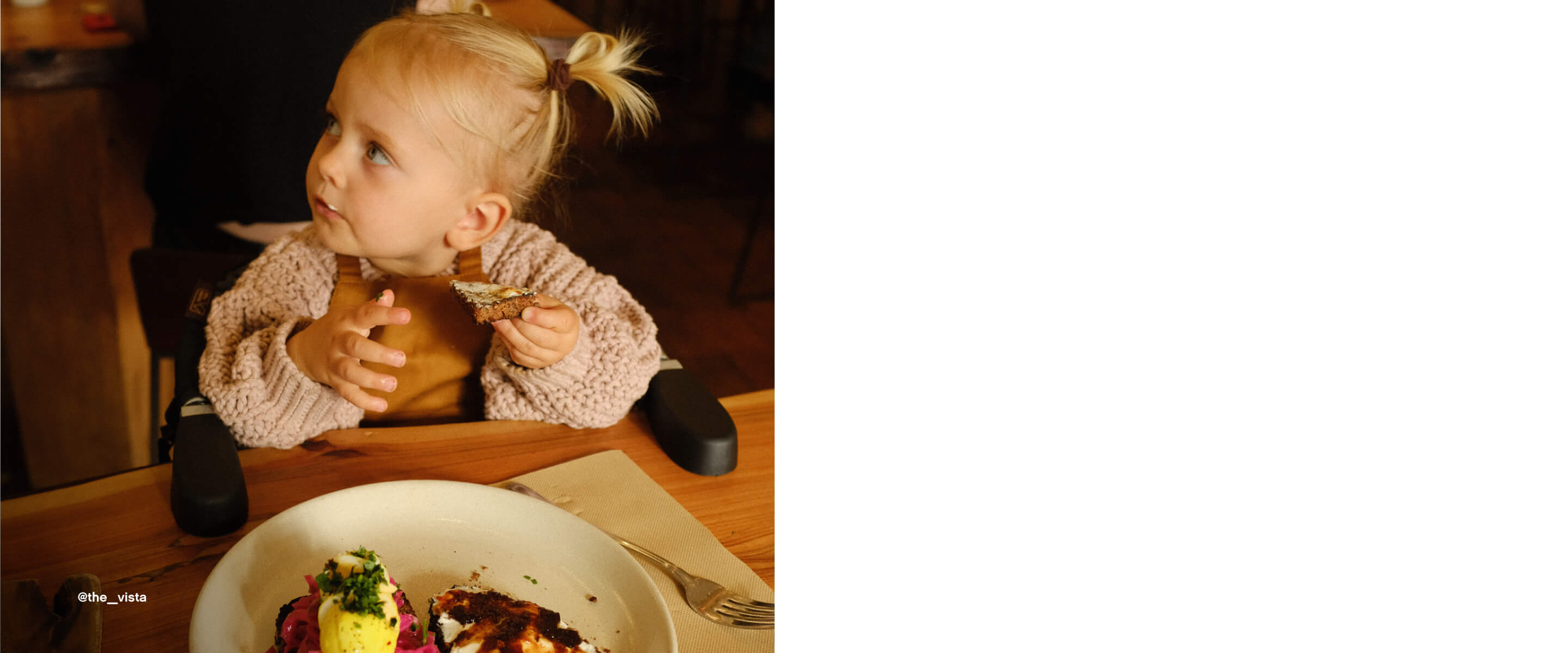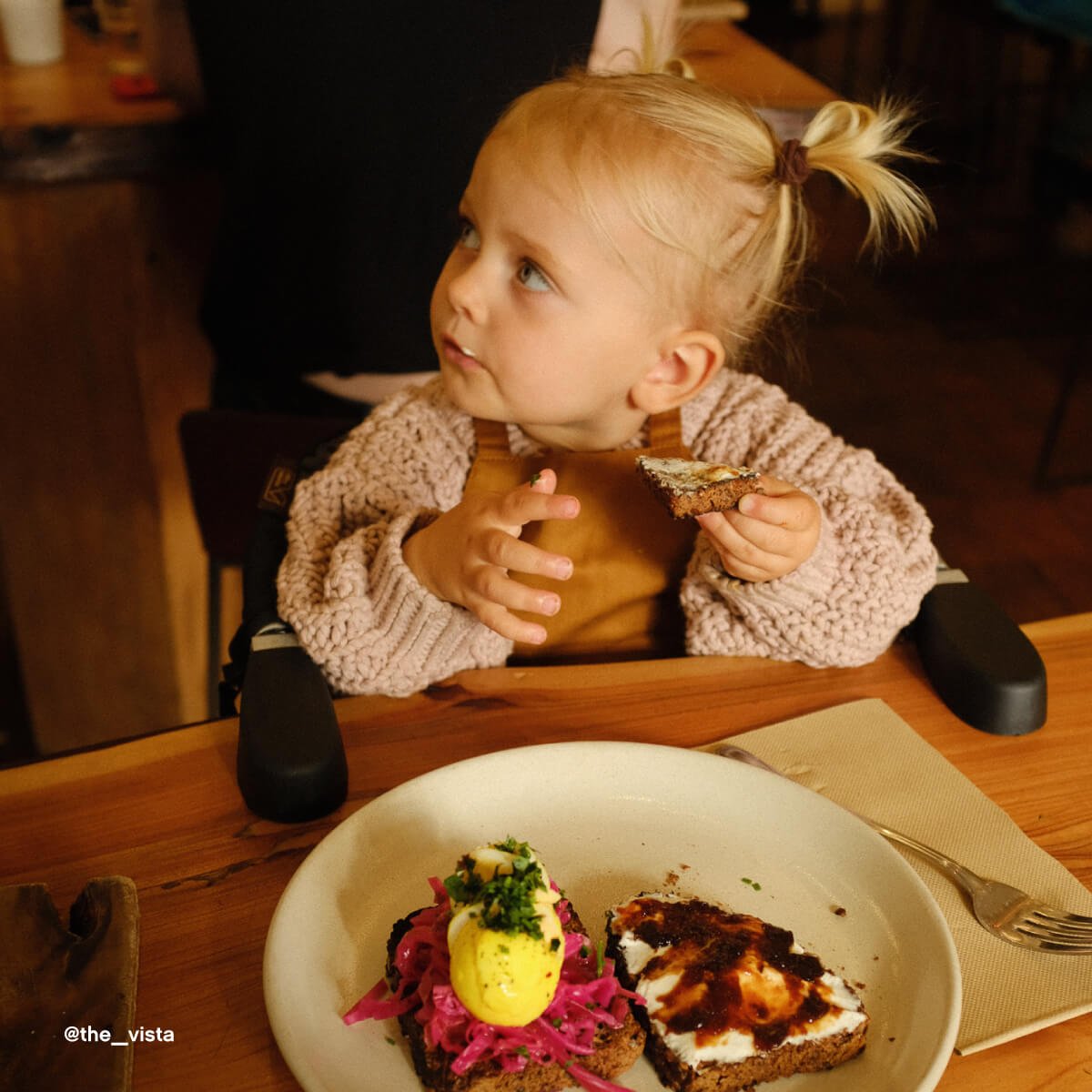 hygienic solution
In today's world, you want to be reassured that your baby is clean and safe when eating out, so rather than using the communal high chairs provided by cafes and restaurants, take pod™ with you as the hygienic solution that can be washed after every use.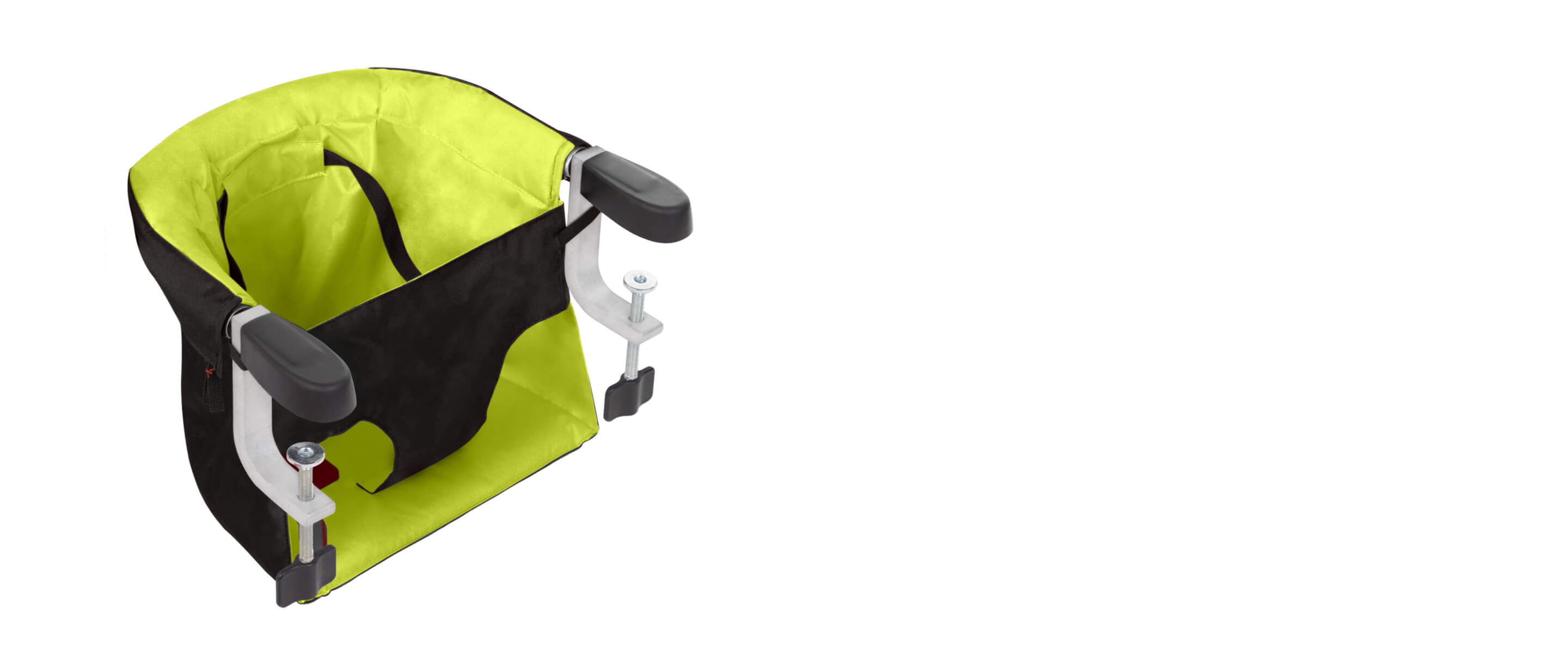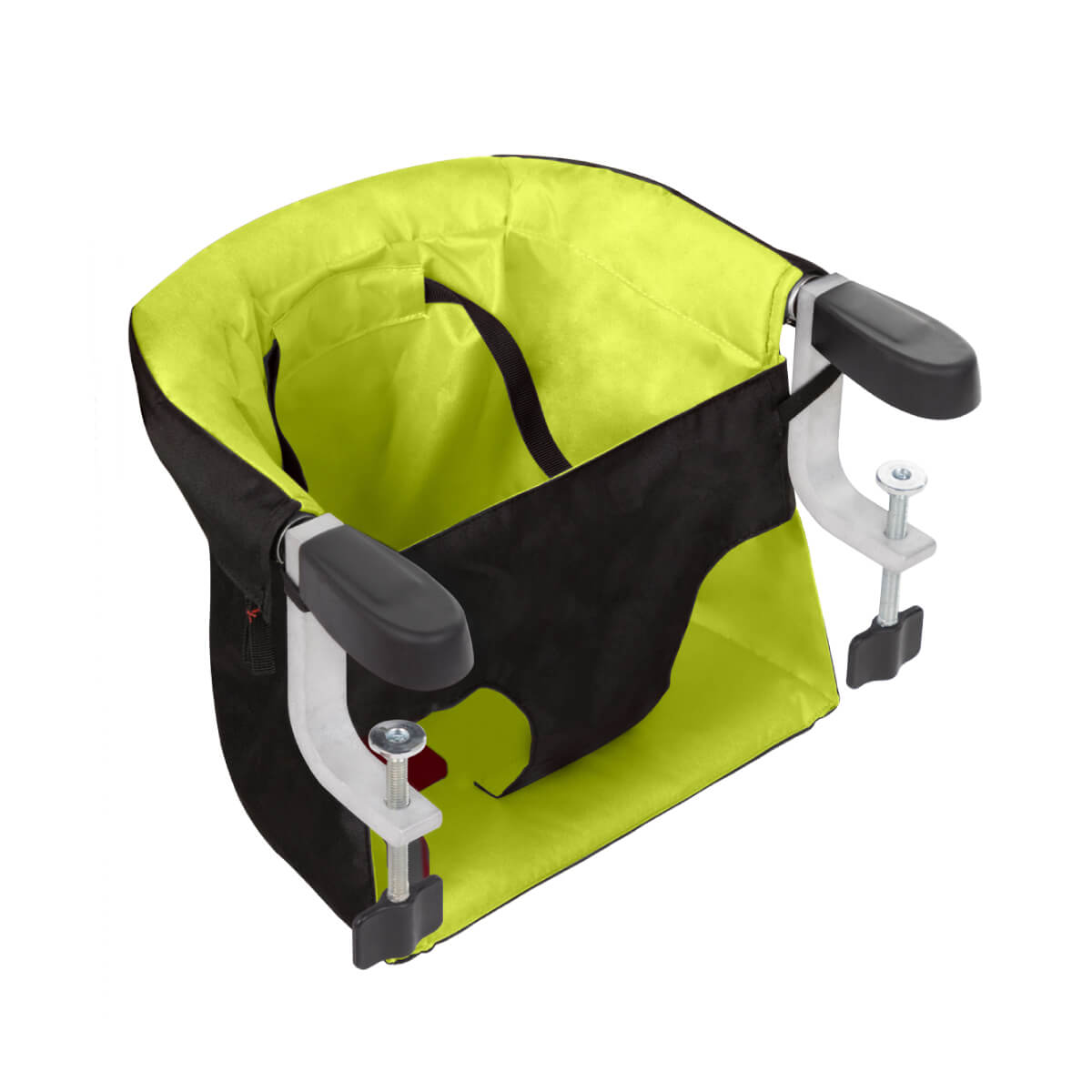 security for the seated toddler
A 3-point safety harness with an adjustable torso strap, is perfect for your growing toddler.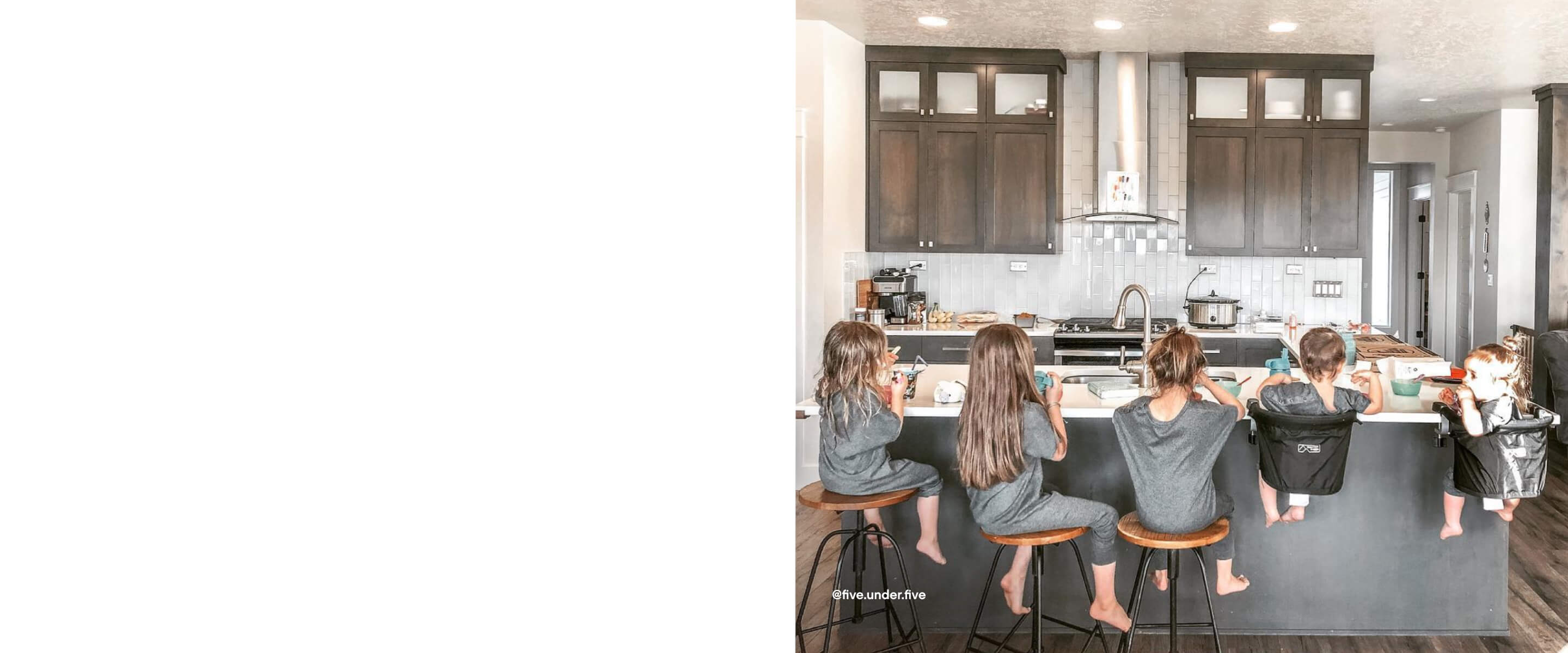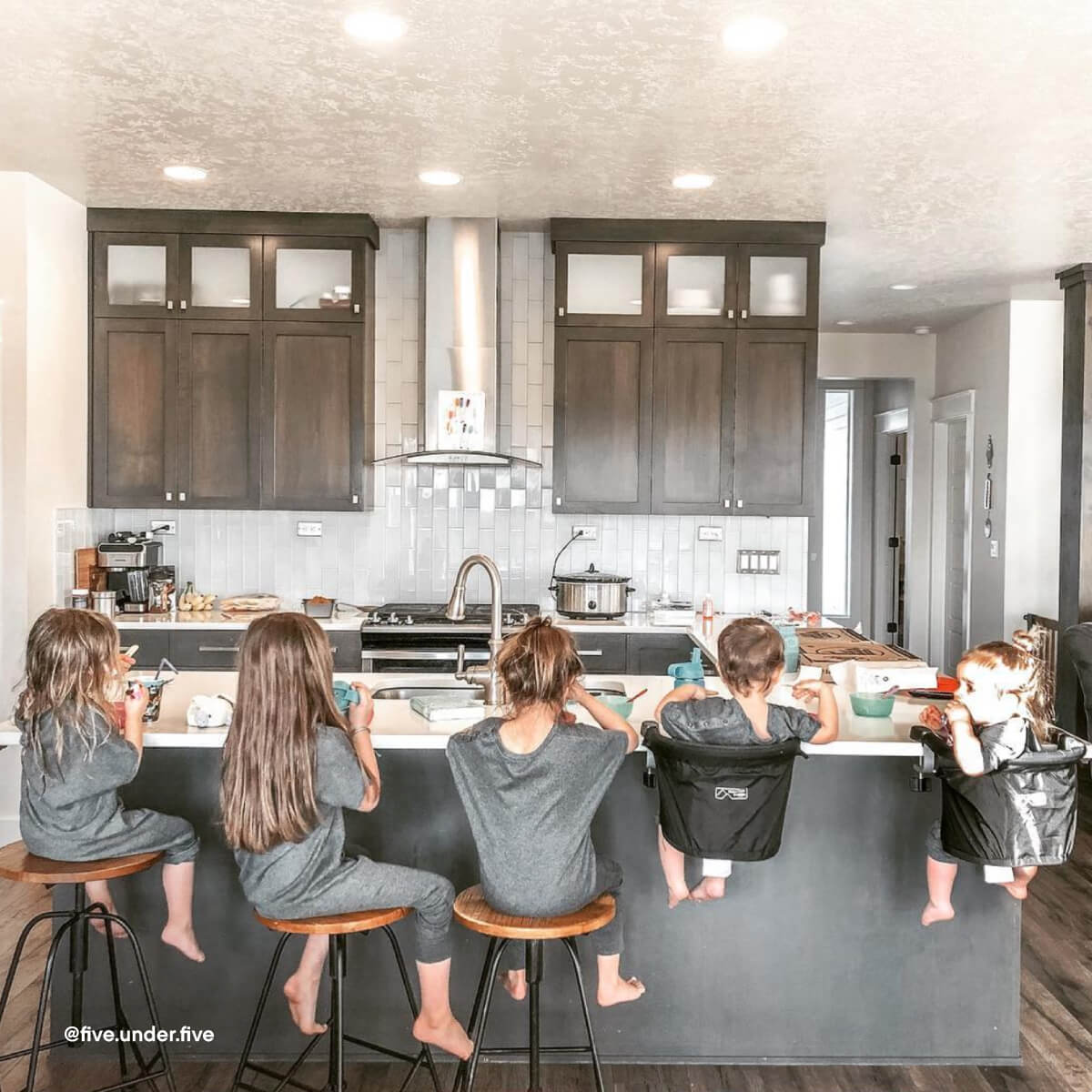 a space saver at home
No need for a large high chair taking up floor space with pod™, as it sits neat and petite attached to the table.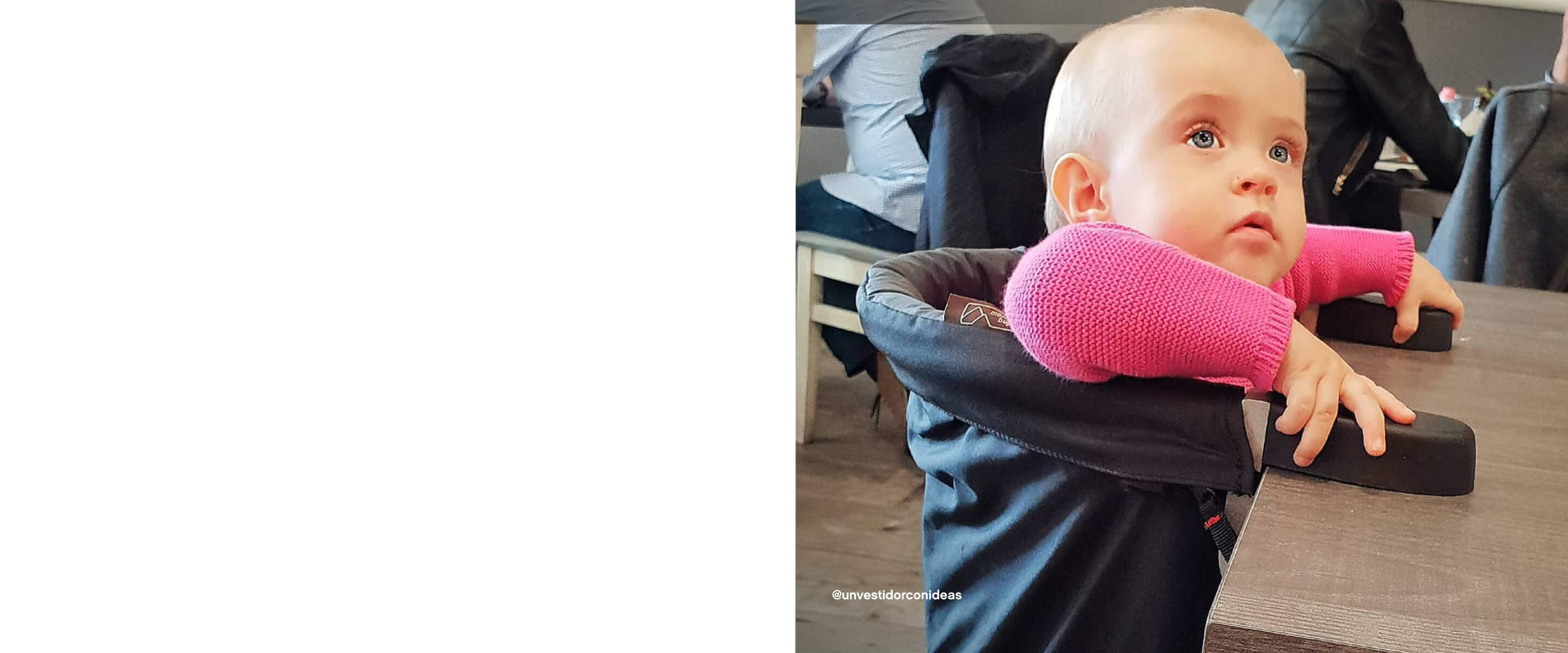 zip strength
The zip on pod's fabric seat is rigorously tested for strength - the zip is tested for top stop holding power (the end of the zip), and crosswise strength (across the width of the zip); and the slider lock is tested for holding power and pull off strength. These are all to the highest standard to pass all safety requirements for holding the weight of your child.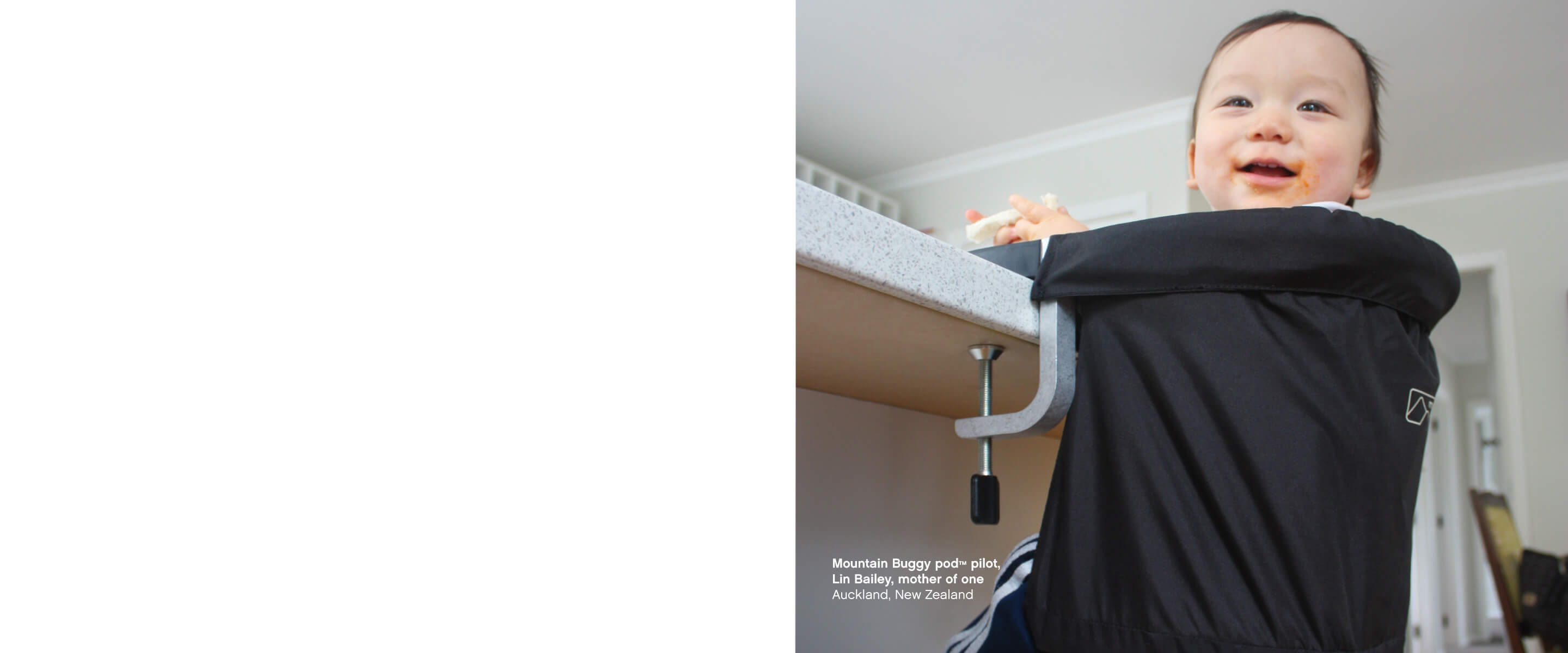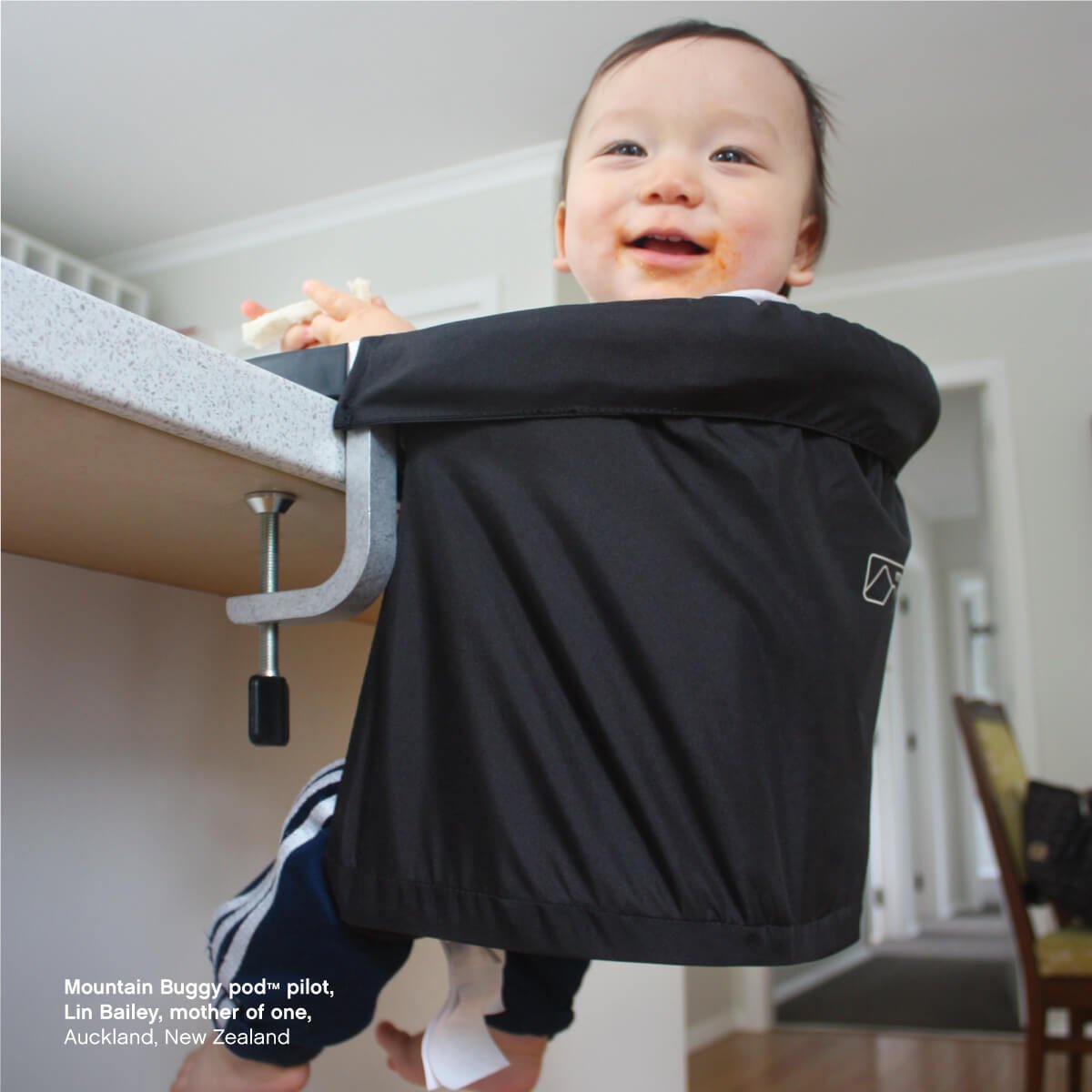 clamp strength
pod™ has incredibly strong clamps, made from high-quality aluminium which is pressure extruded, making the material more dense and the jaw more robust. Tested for strength and durability by dropping a 15kg / 33lbs test dummy (which is about the age of a 3-4 year old), 100 times from a height of 80mm / 3"; these jaws are strong yet small, allowing for a compact clamping device. Why? Because we need it to be portable and easy for you to use. Yes, oversized underarms would be more cost effective and easier to make, BUT with our pod™design, materials and our testing, there is absolutely no need for the awkward legs under the table, no need to search for the right table to fit, and no obstructing other diner's leg space during dinner time.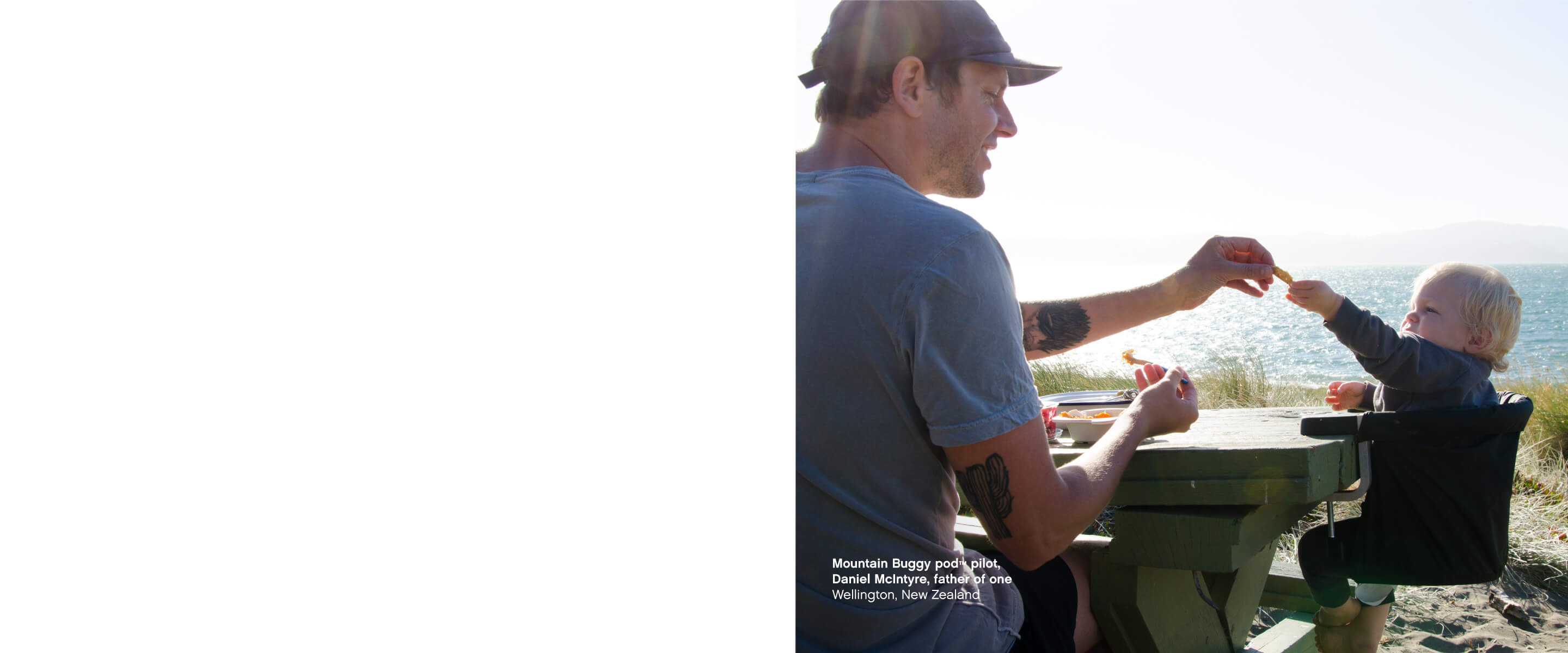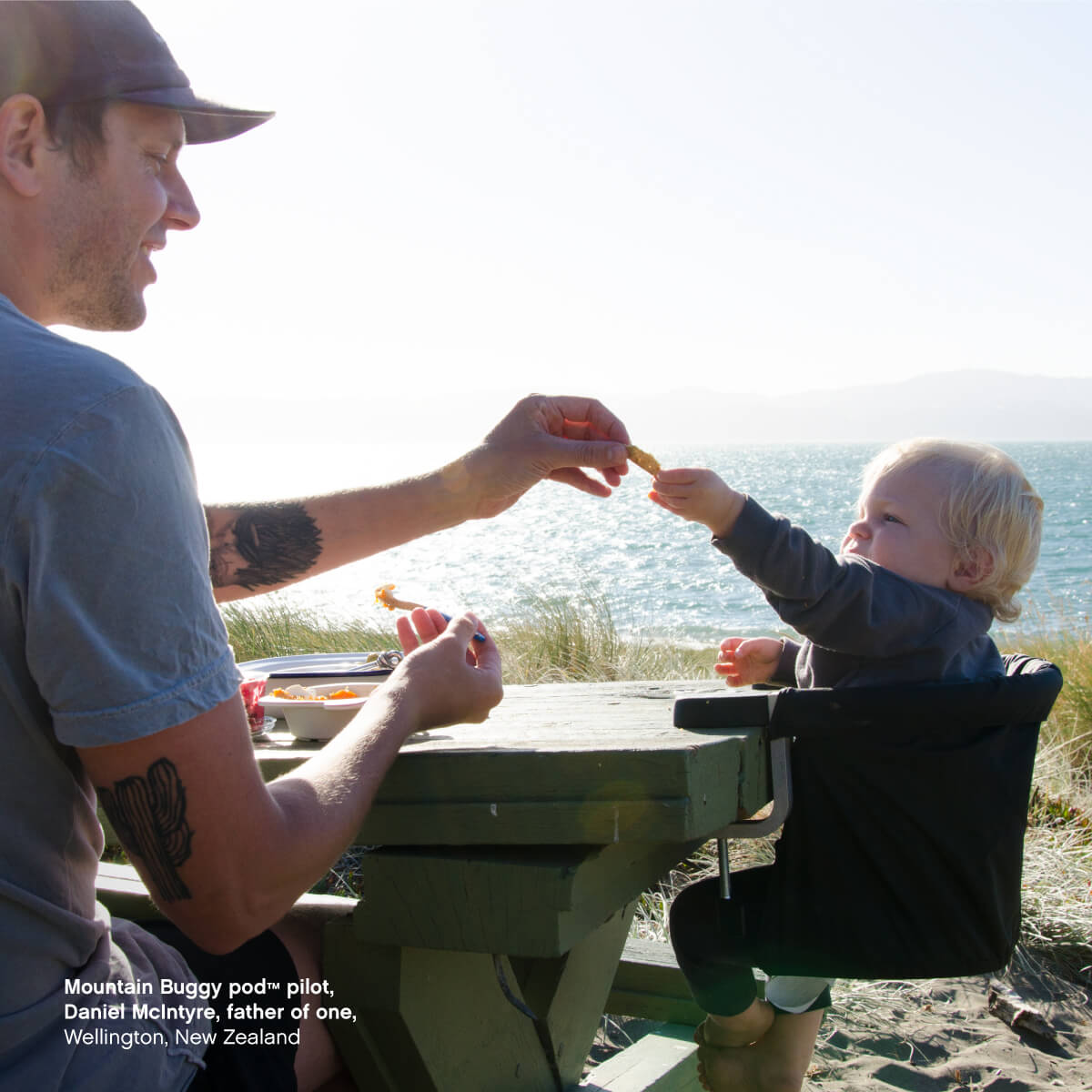 fits onto many tables
pod™ features one of the larger clamp ranges in the market, to fit onto many more tables types, measuring between 2 - 7cm / 1 - 3".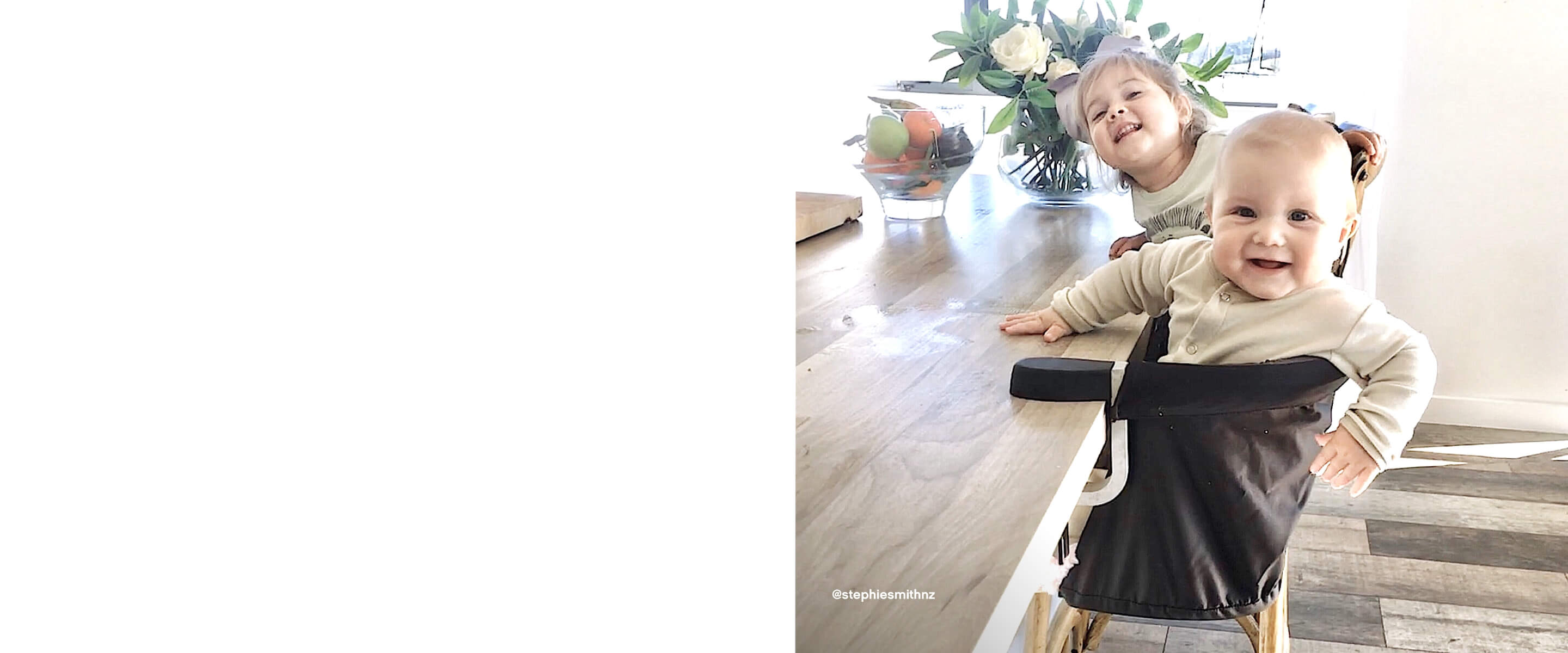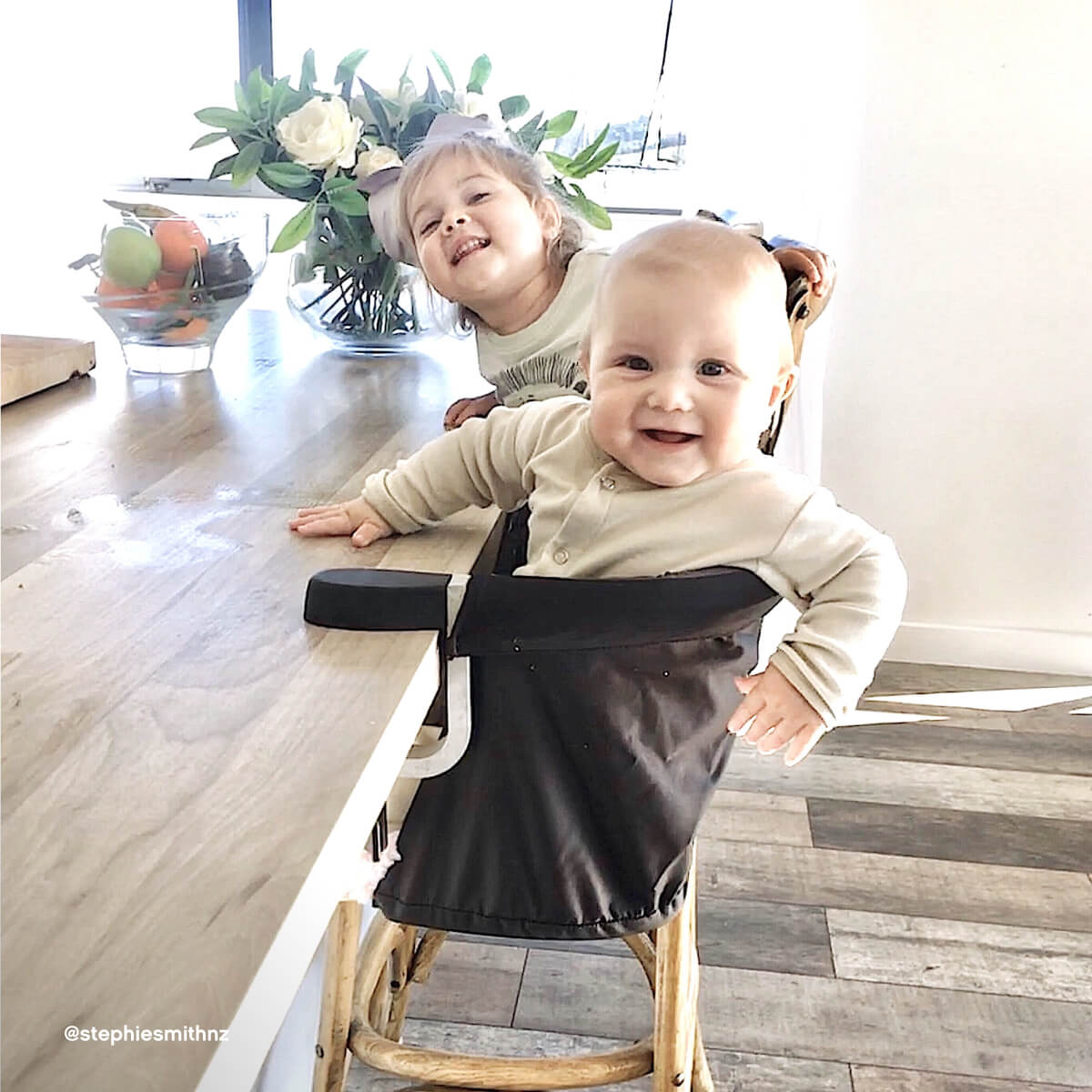 non-slip grip
pod™ includes non-slip rubber grips on its c-shaped clamps, so you can rest assured that pod™ will stay safely secured to the table.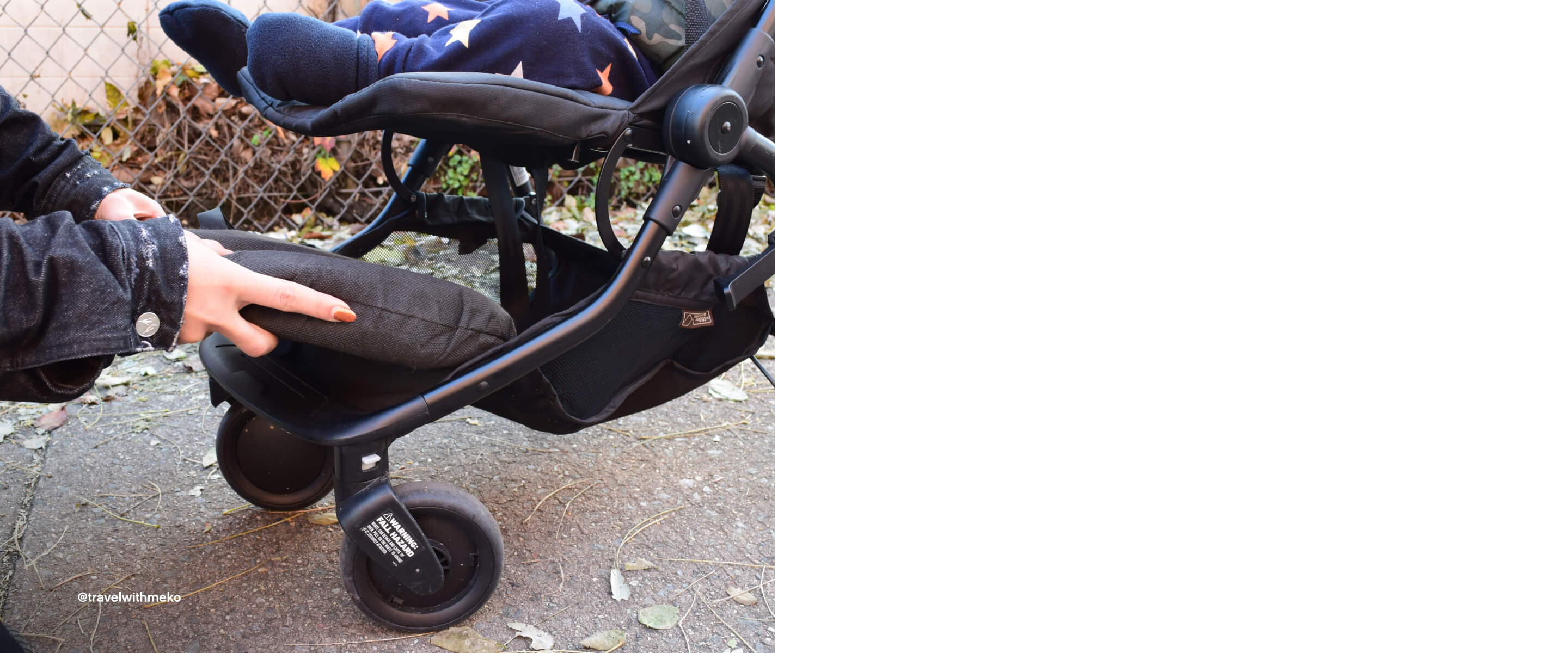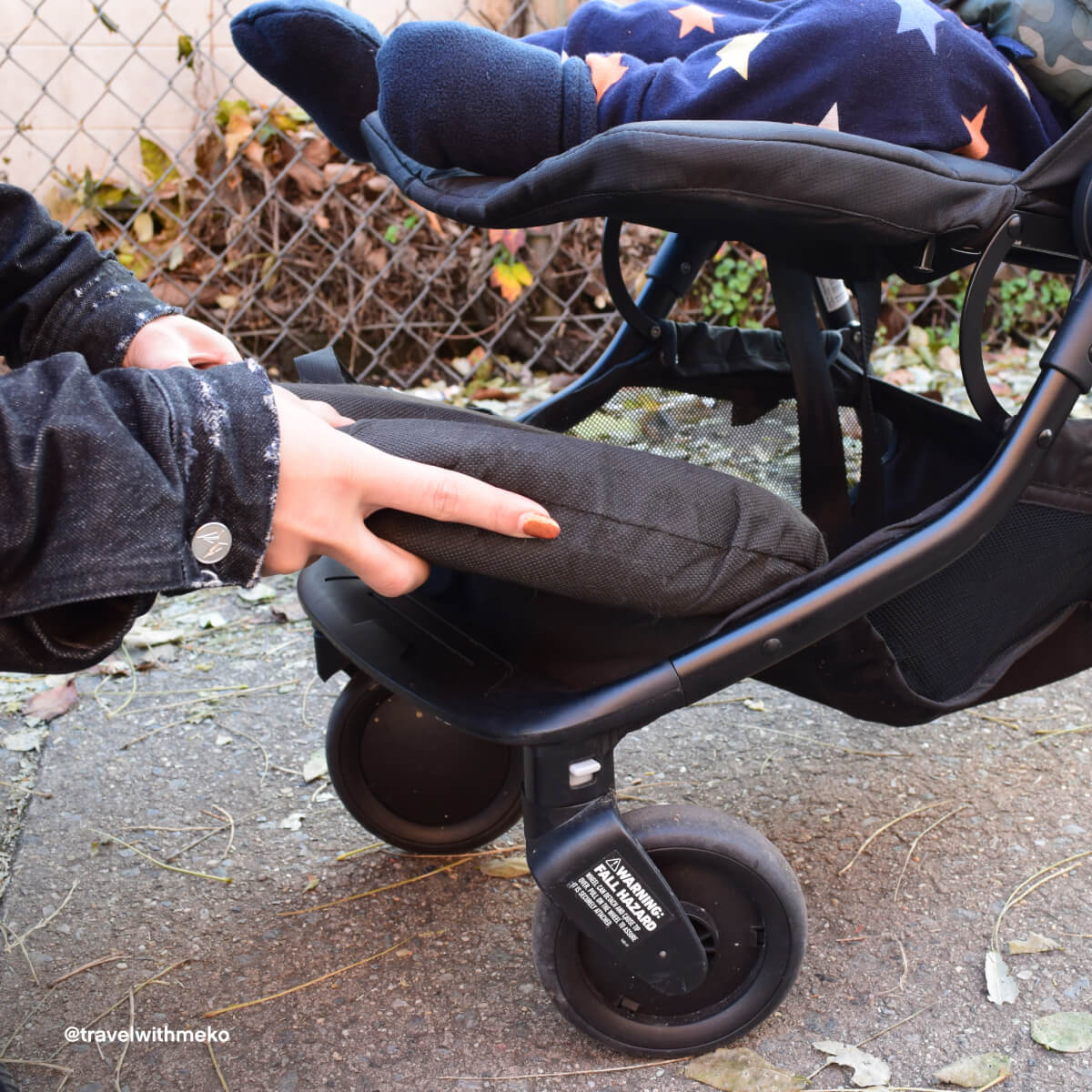 perfect for travel
pod™ flat packs down compactly and comes with its own custom fit carry bag with handles, perfect for taking with you.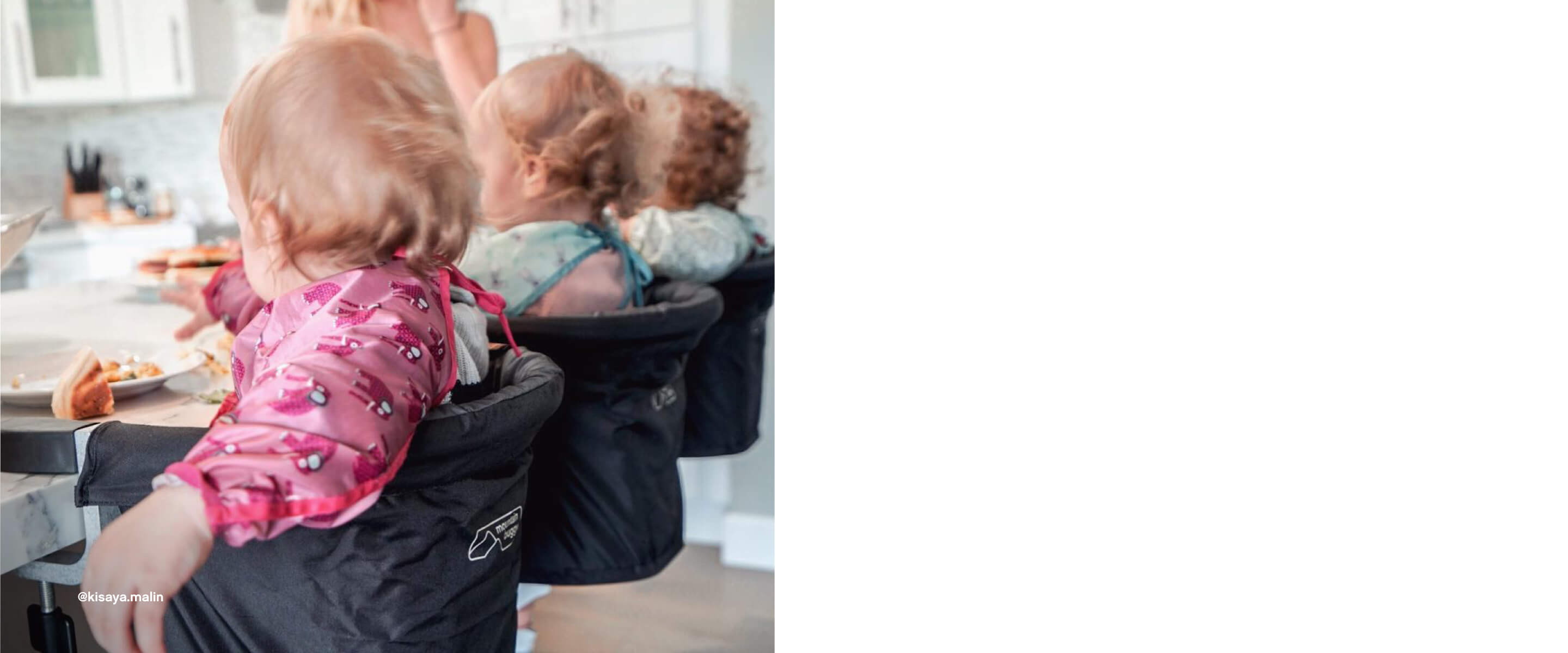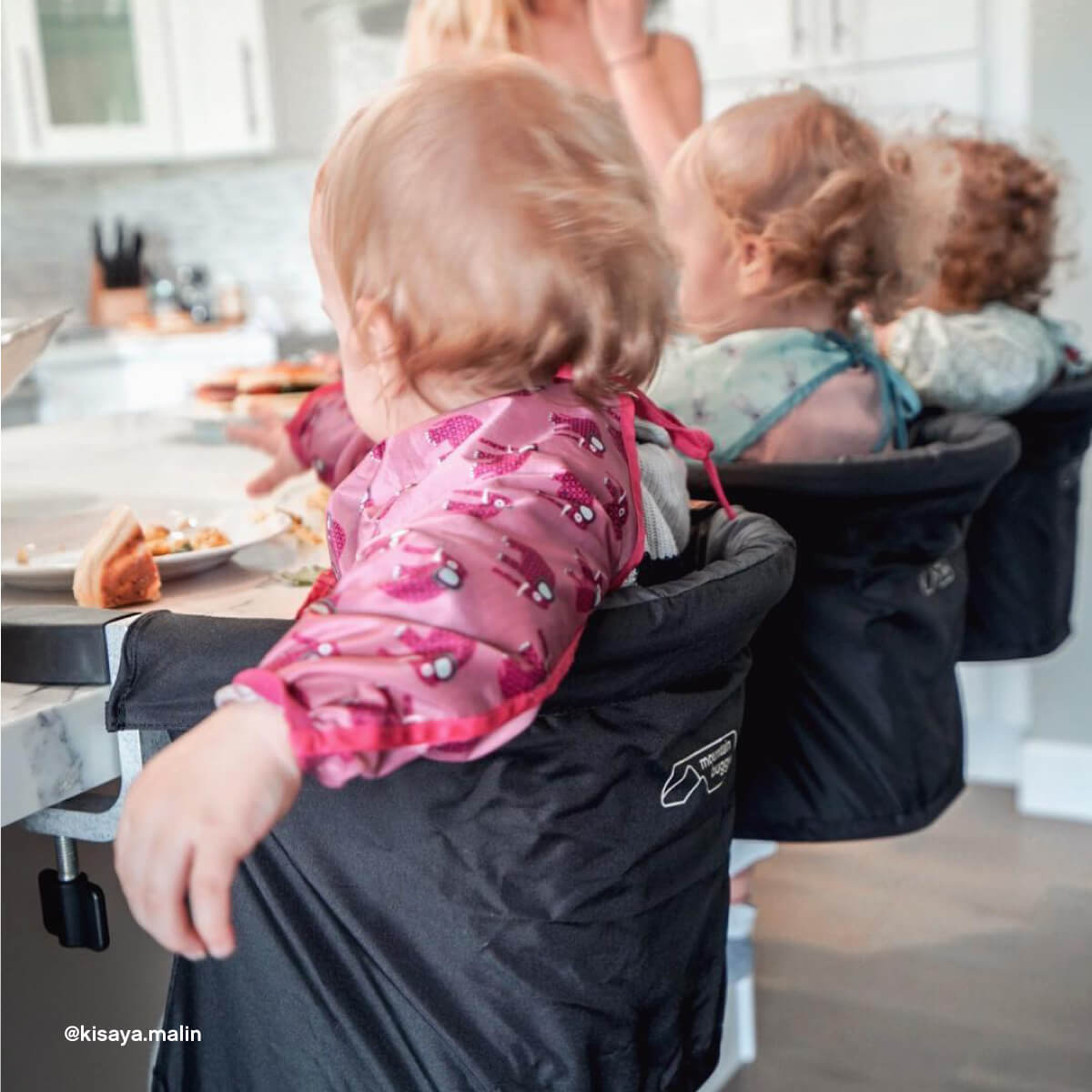 ergonomic design
Enhanced postural support comes from the natural slope of the seat on the frame, offering proper body position, balance and alignment. The padding surrounding the back of the aluminum frame will ensure your child is comfortable and supported.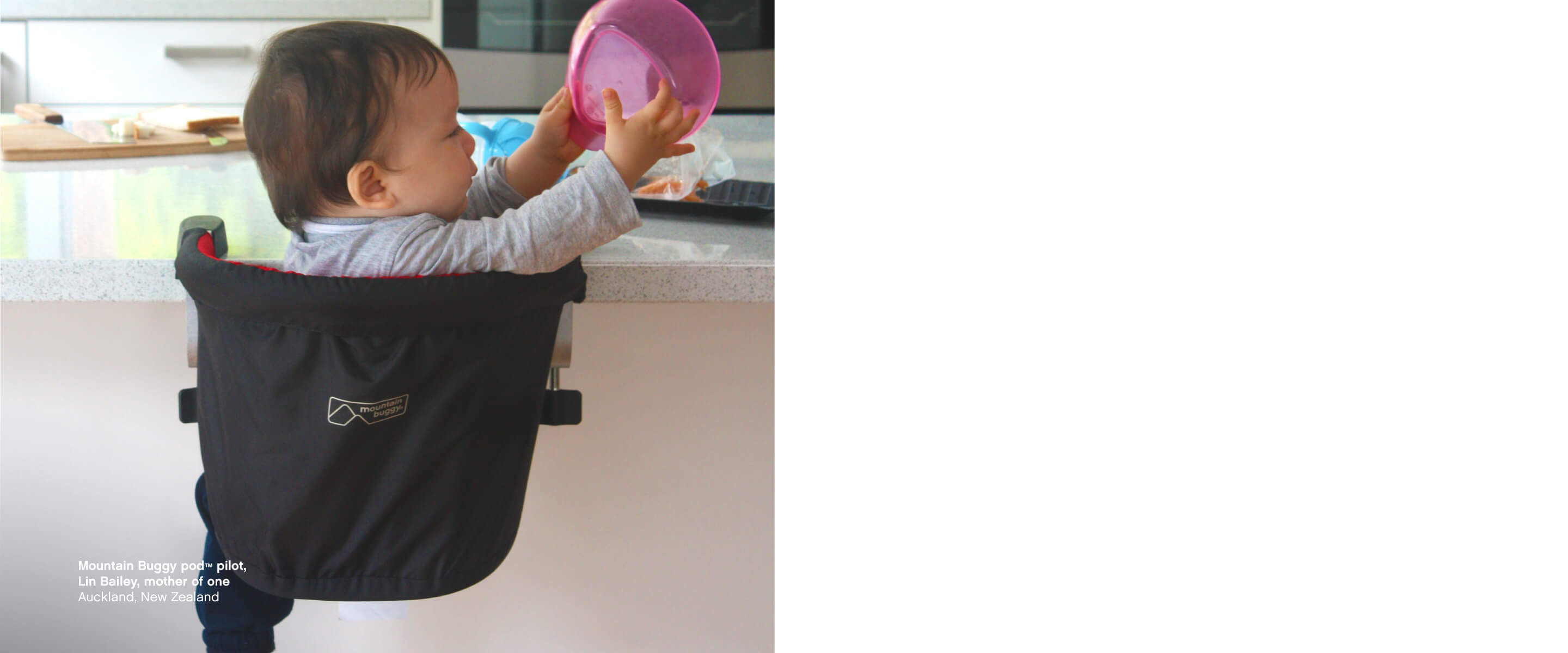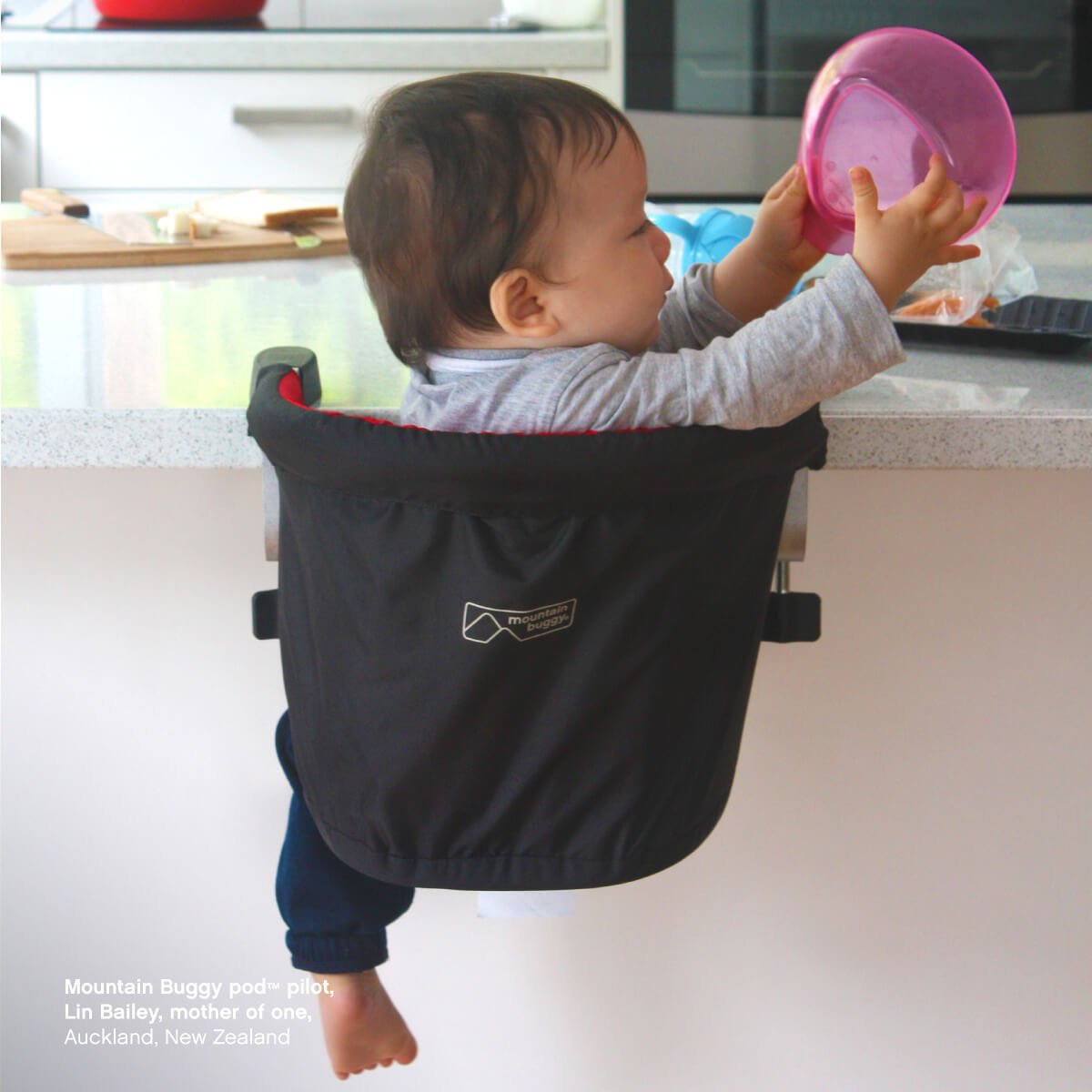 easy clean
Simply wipe clean with a damp cloth or for a more intensive clean, unzip the removable fabric seat and pop into the washing machine.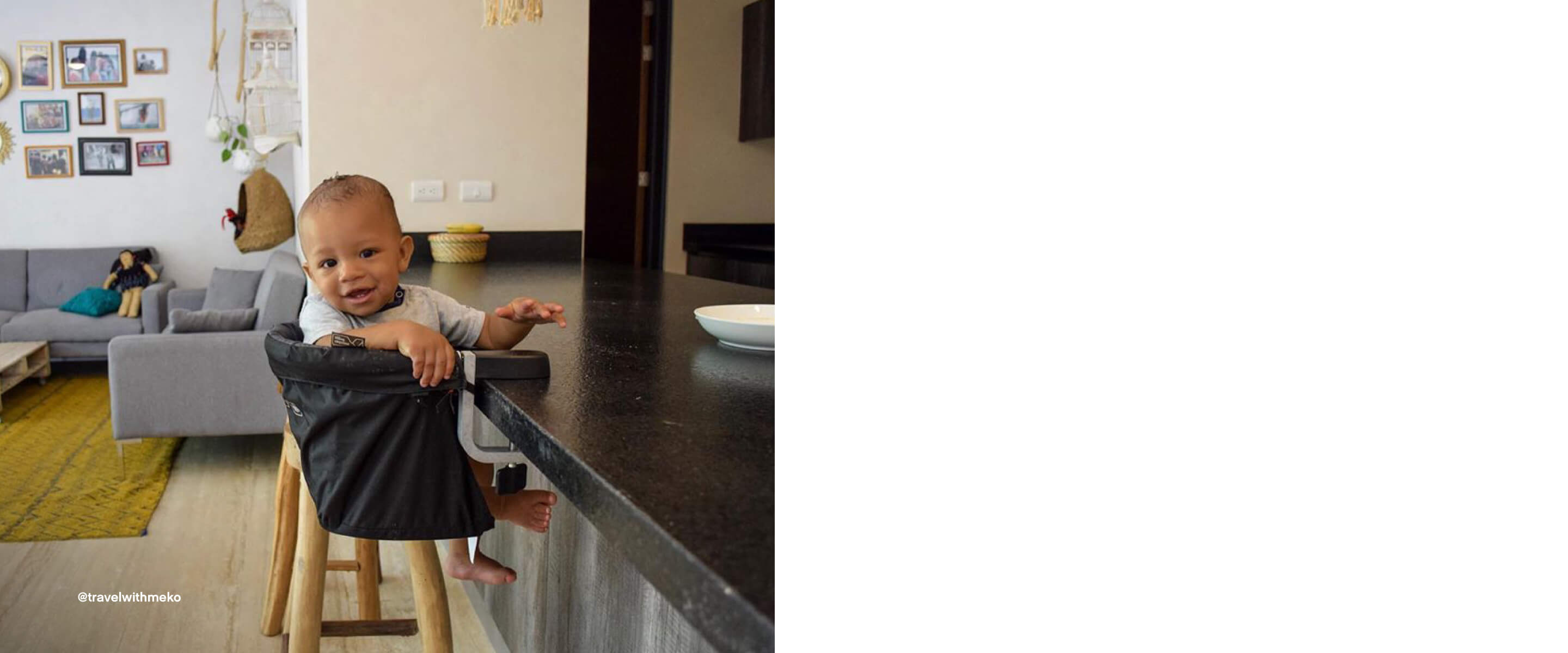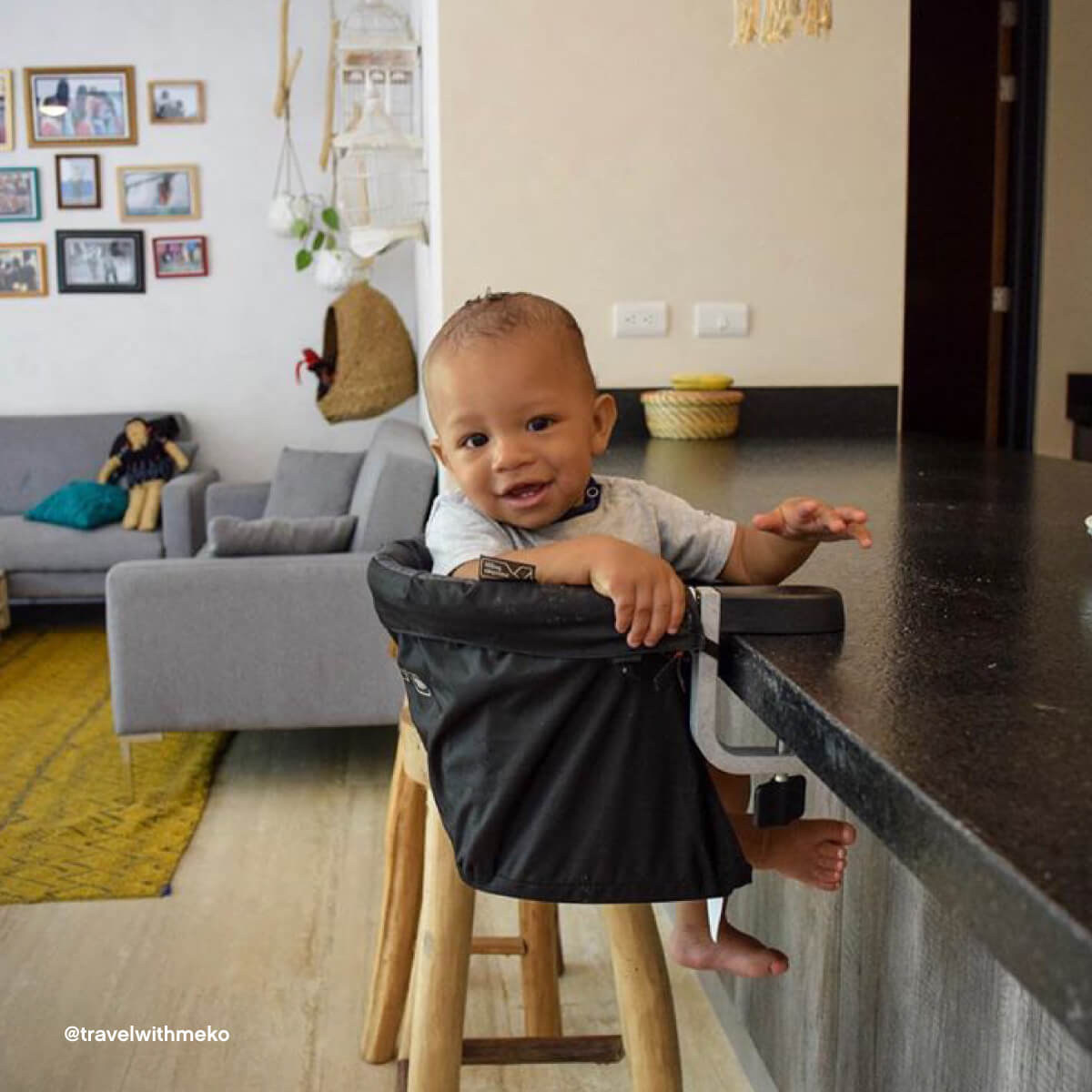 peace of mind
pod™ includes additional safety features to ensure the fabric seat is always secured properly to the frame. There are webbing safety loops on either side of the seat to loop through the clamps (once you assemble again, after a deep wash). This ensures the fabric is held in place, once you properly zip the seat on again (ensuring the zip metal tops stops are housed together). Further velcro strips are placed over the zipper ends to adhere tidily in place. Doing all this properly ensures your child will always sit safely and snugly inside pod™.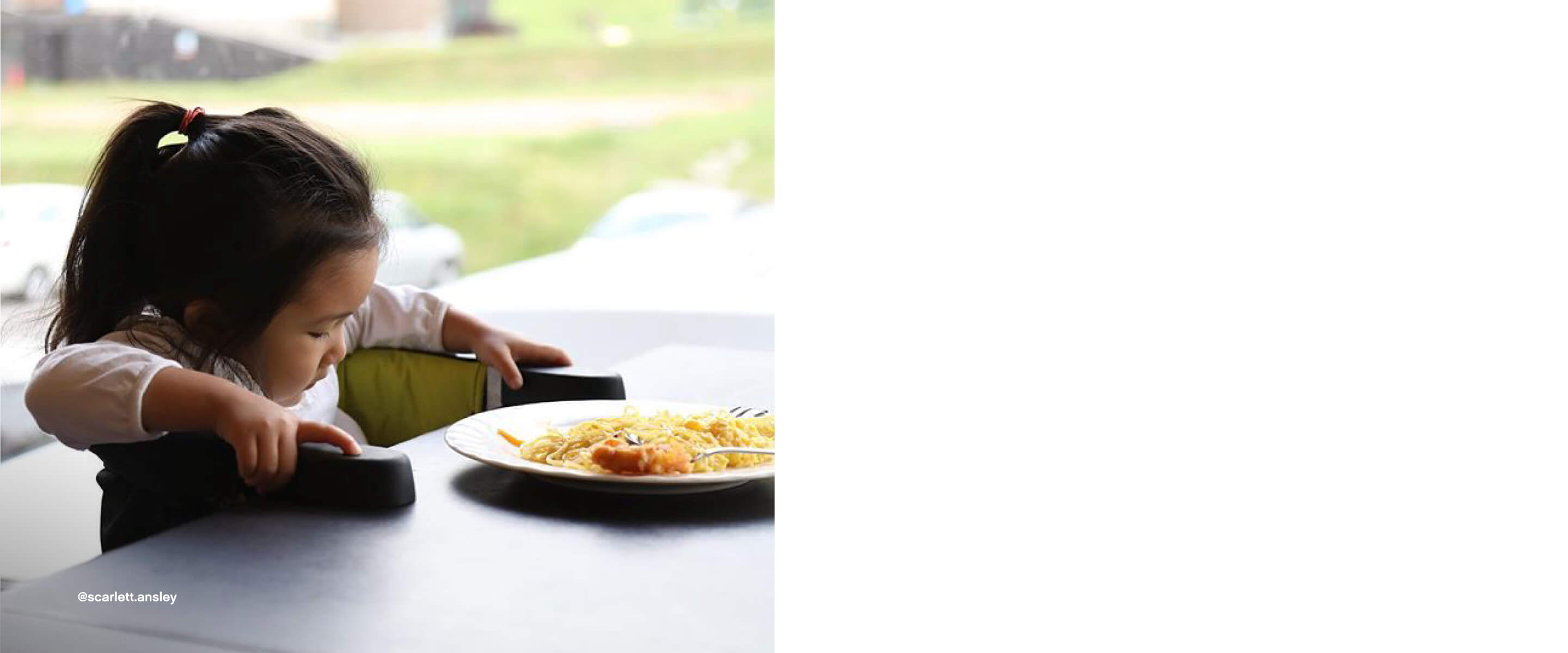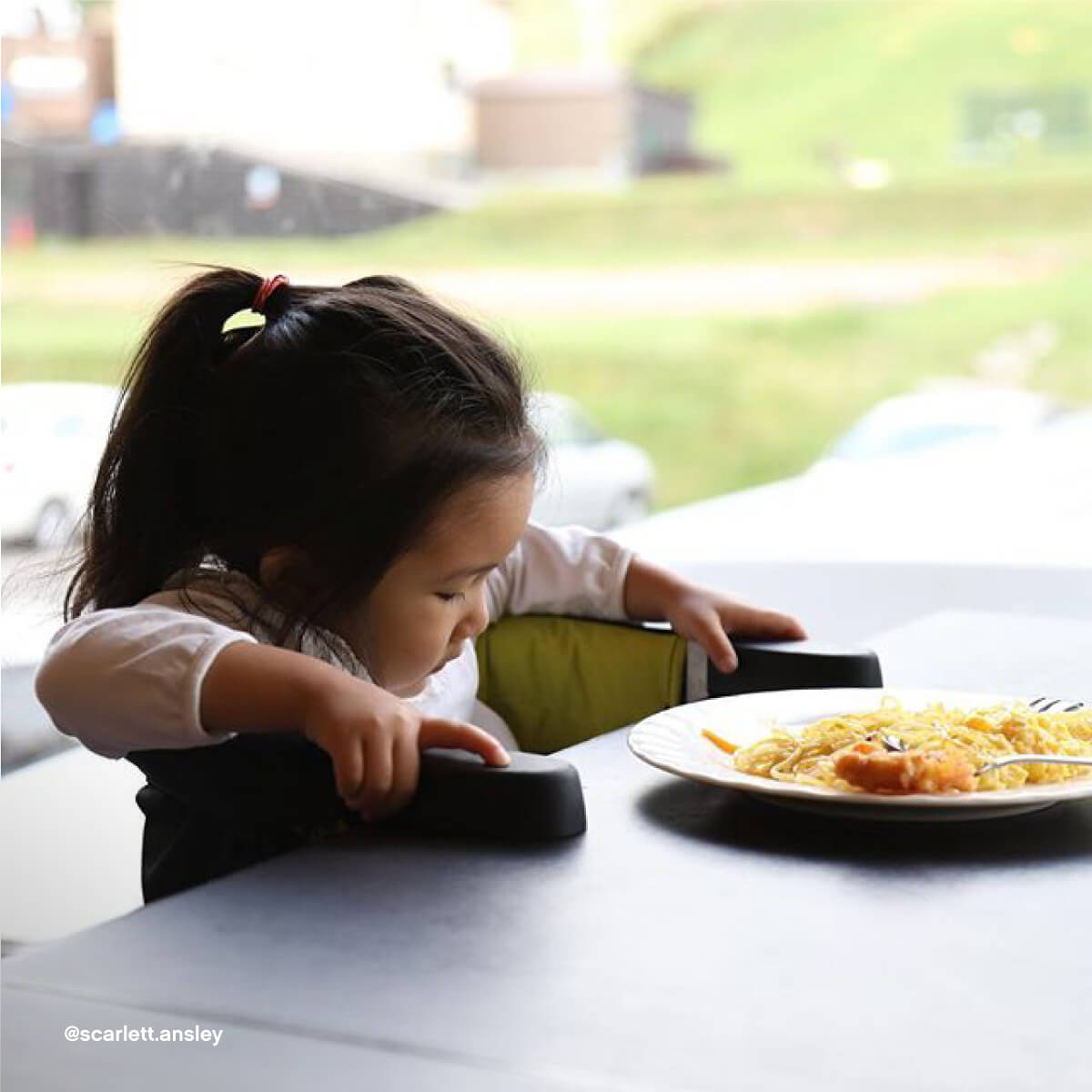 no marks
The rubber grips on the clamps also means no marks are left on your table or bench surface.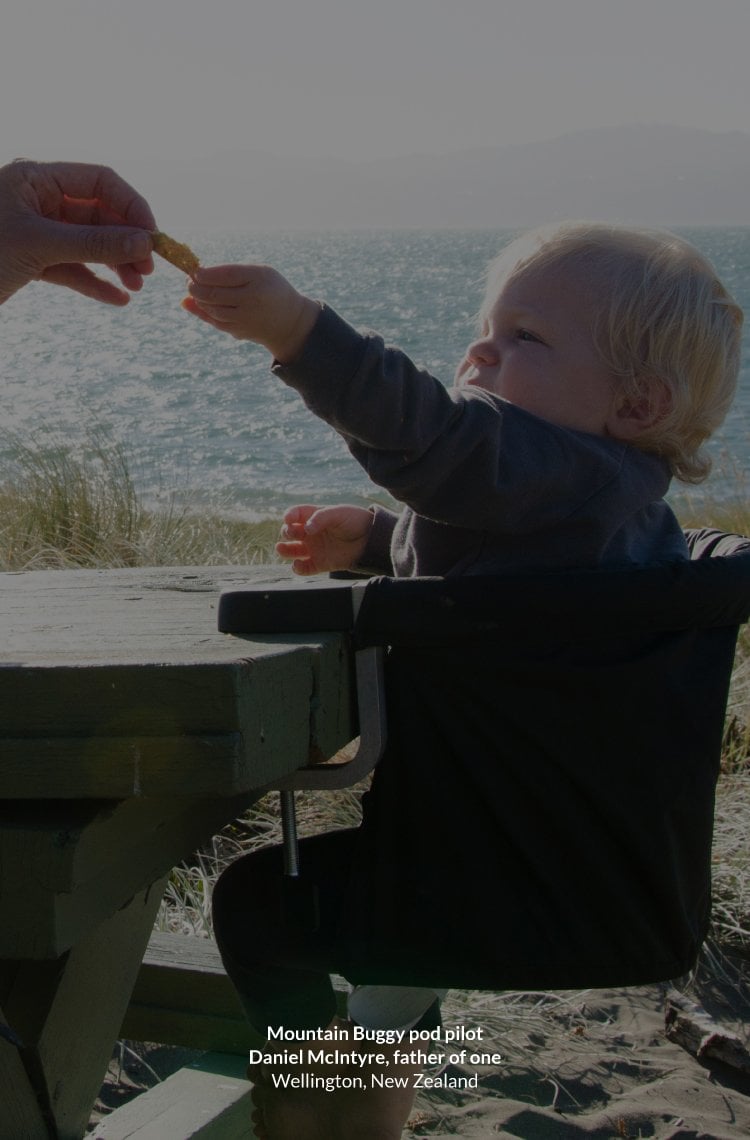 "So easy to carry and so easy to use. Definitely worth it."
full features breakdown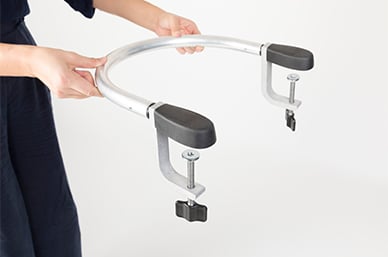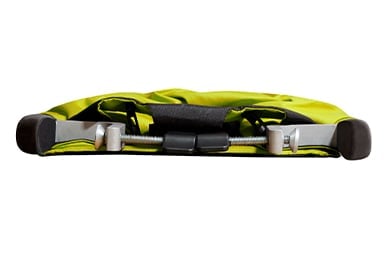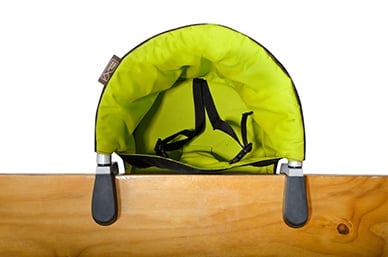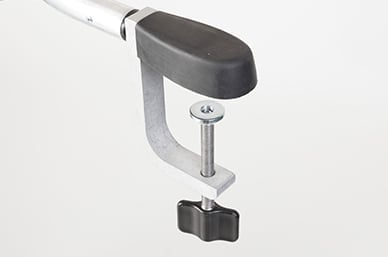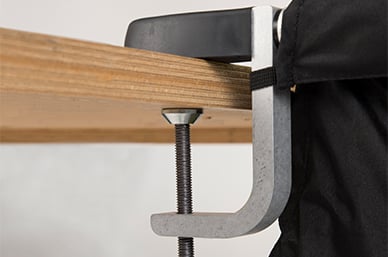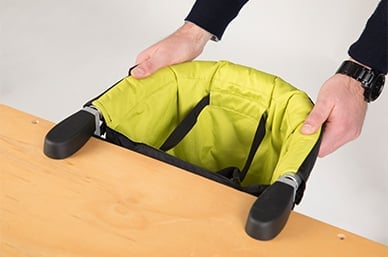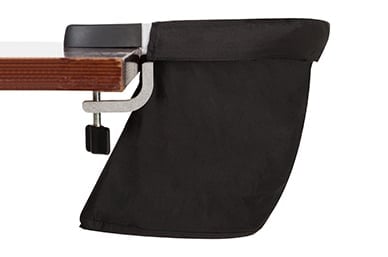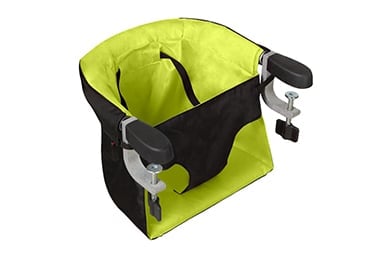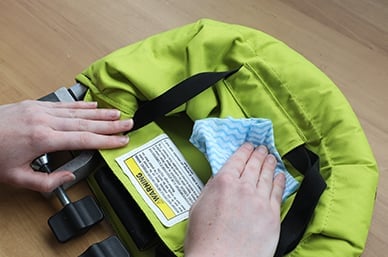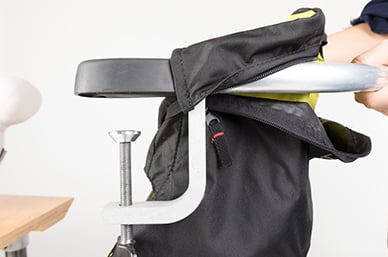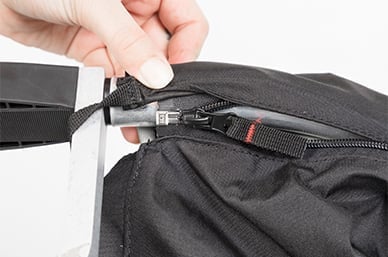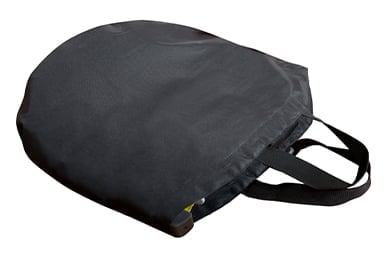 Age range

6 months or when child can sit on their own to 3 years

*when child can sit unaided, age reference as a guide only

Clamp range

1 - 3" / 2 - 7cm* *clamp range may vary per region

Folded dimensions

2 x 13 x 14" / 4 x 33 x 36cm

Maximum load

37lbs / 17kg

Product weight

2lbs / 1kg

Safety certified

Europe, UK, USA, AUS/NZ, Canada

Seat dimensions

10 x 11 x 10" / 26 x 29 x 26cm
pod highchair™ instructions
Setting up your pod highchair™ is easy! Find all the details you need here for how to set up and use!