skyrider™
mountain buggy
SKU:
Product Code: MB-SKYRIDER_v1
roll on board
skyrider™ is a problem solver for families who are travelling locally or abroad, and struggle having to take a buggy and carry-on luggage when in transit.

It offers effortless travel time for families by delivering dual functionality through its patented innovation; allowing skyrider™ to transform into a travelling seat for toddlers for up to 15kg / 33lbs, whilst still retaining its luggage storage capacity.
When not in travel seat mode, skyrider™ can quickly transform back into a normal 4-wheel, stylish carry-on suitcase.
Notify Me When Available
what makes skyrider™ unique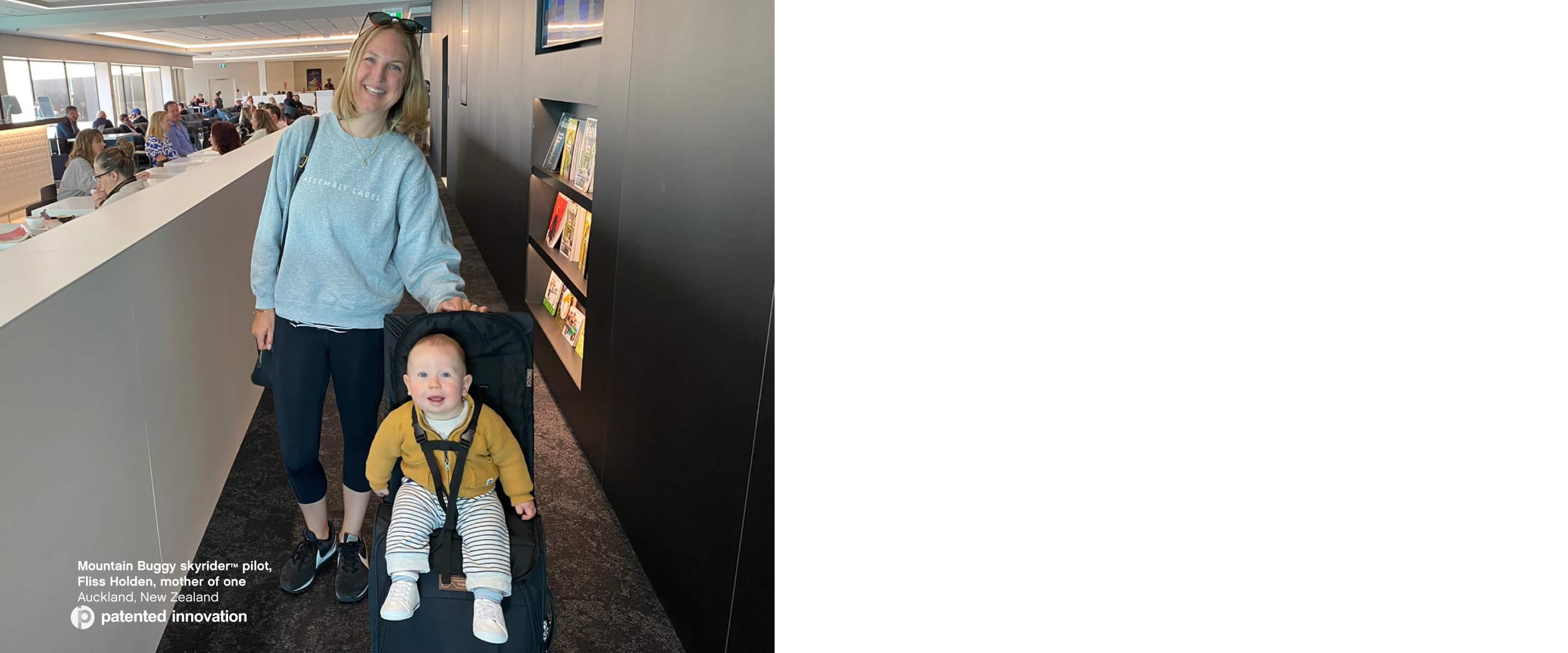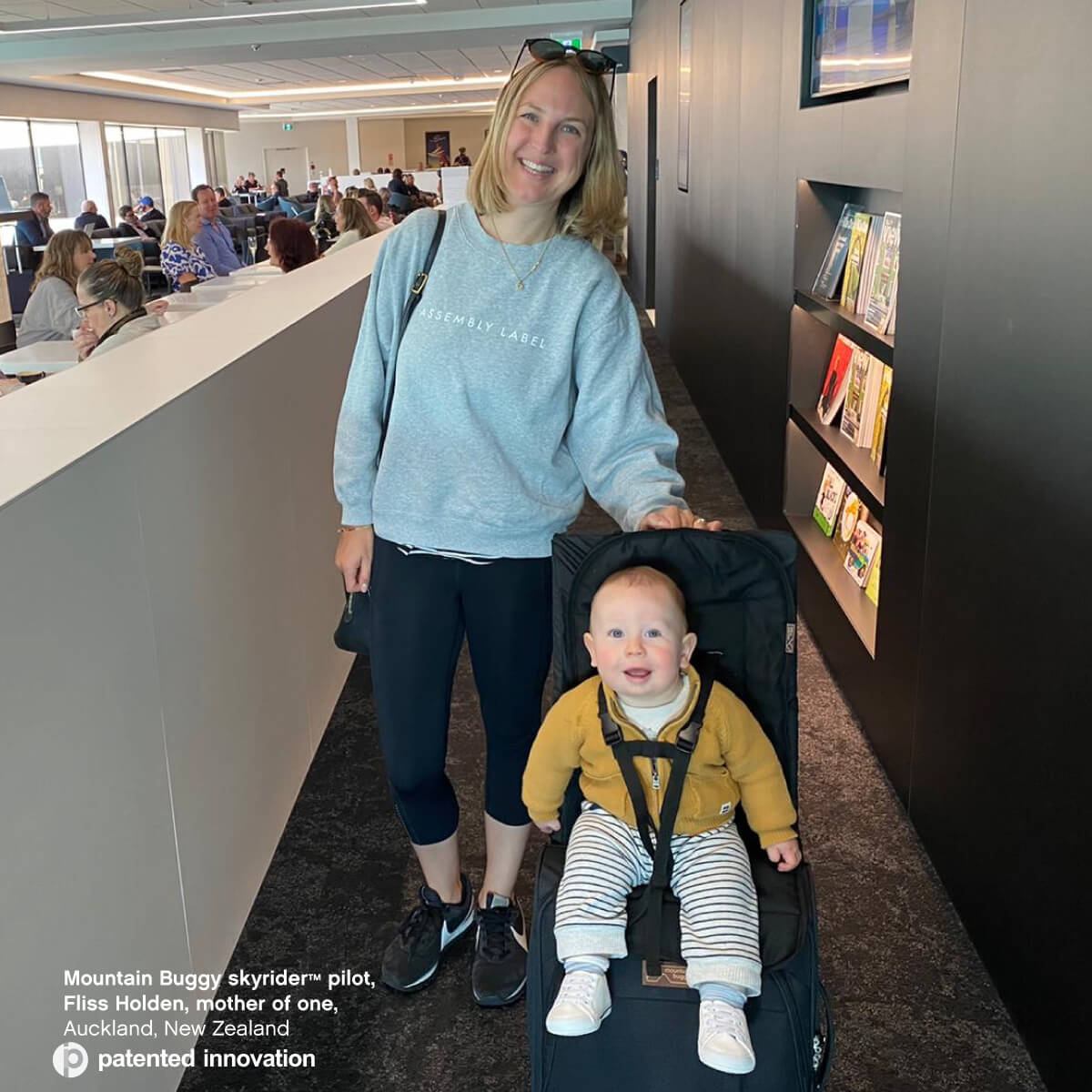 patented innovation
The only one in the world that offers this world class innovation, that thoughtfully offers dual functionality as a useful, stylish carry-on suitcase, to a travelling seat for toddlers suitable from 9 months (or when they can sit up unaided - 3 years.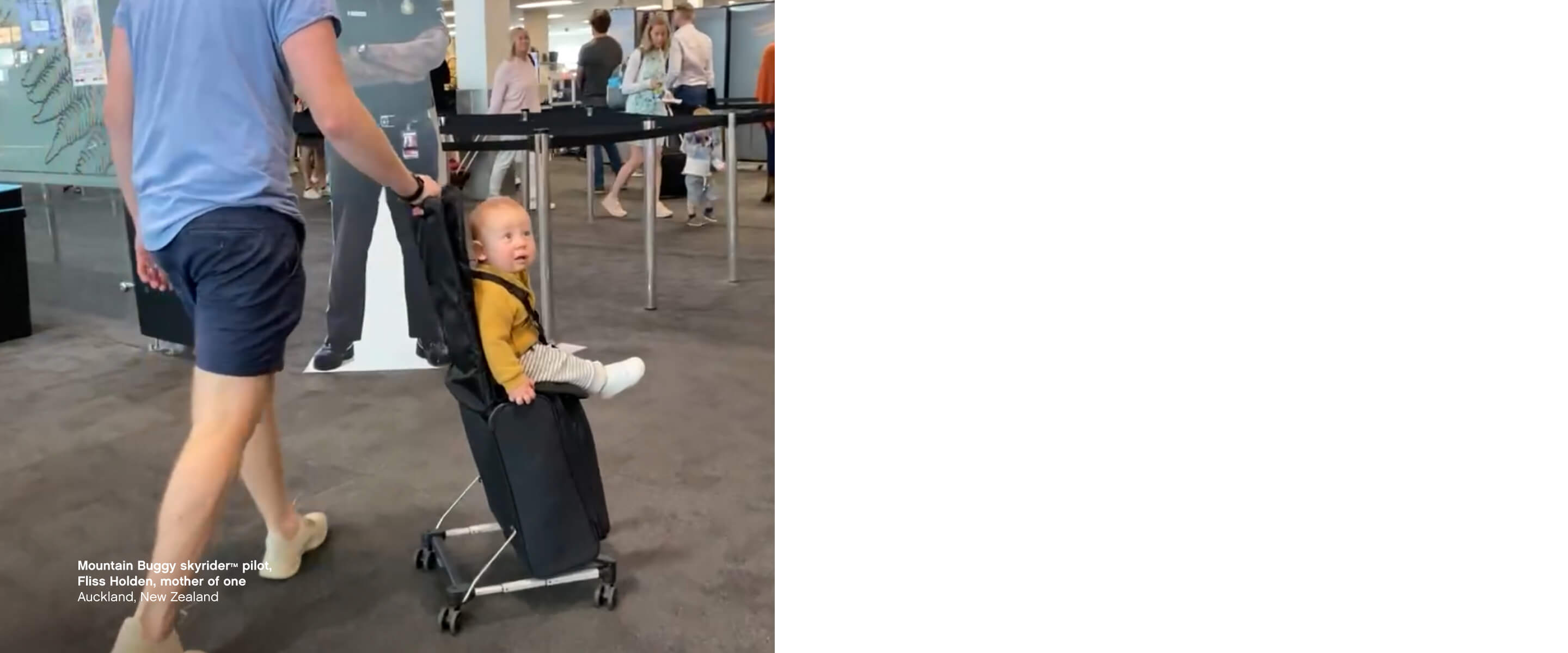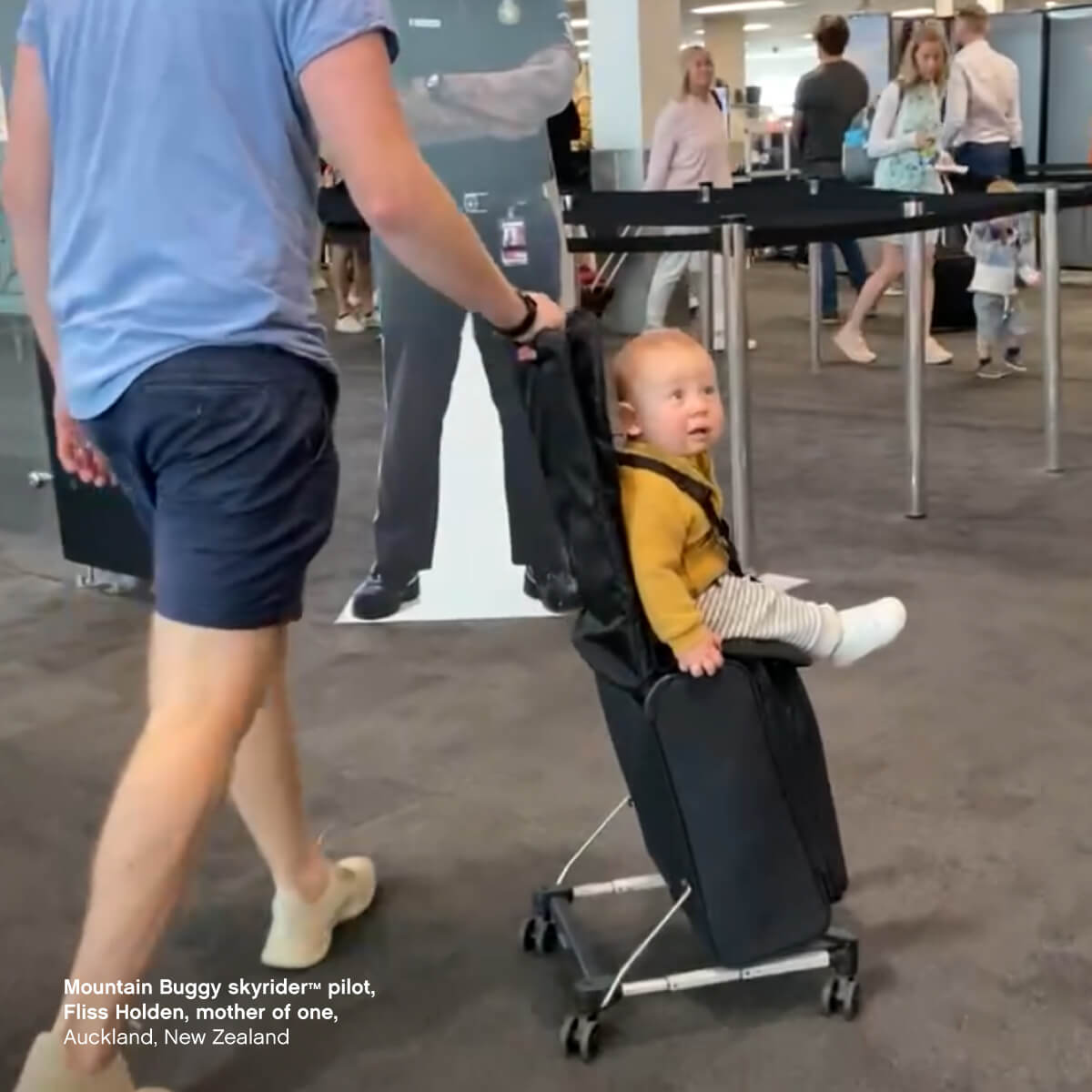 world class in safety and stability
skyrider™ passes all rigorous stability standards, as the wheelbase extension when in toddler seat mode provides the additional stability required when your child is seated.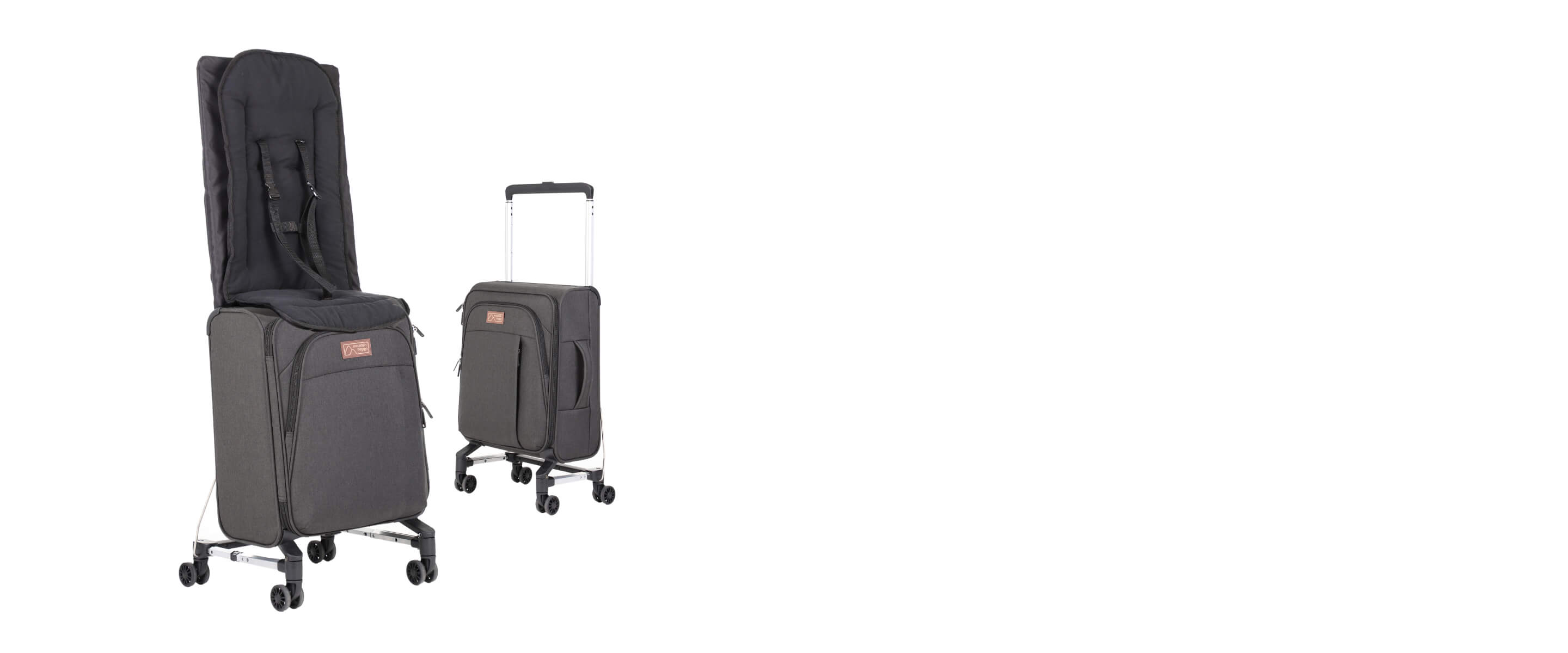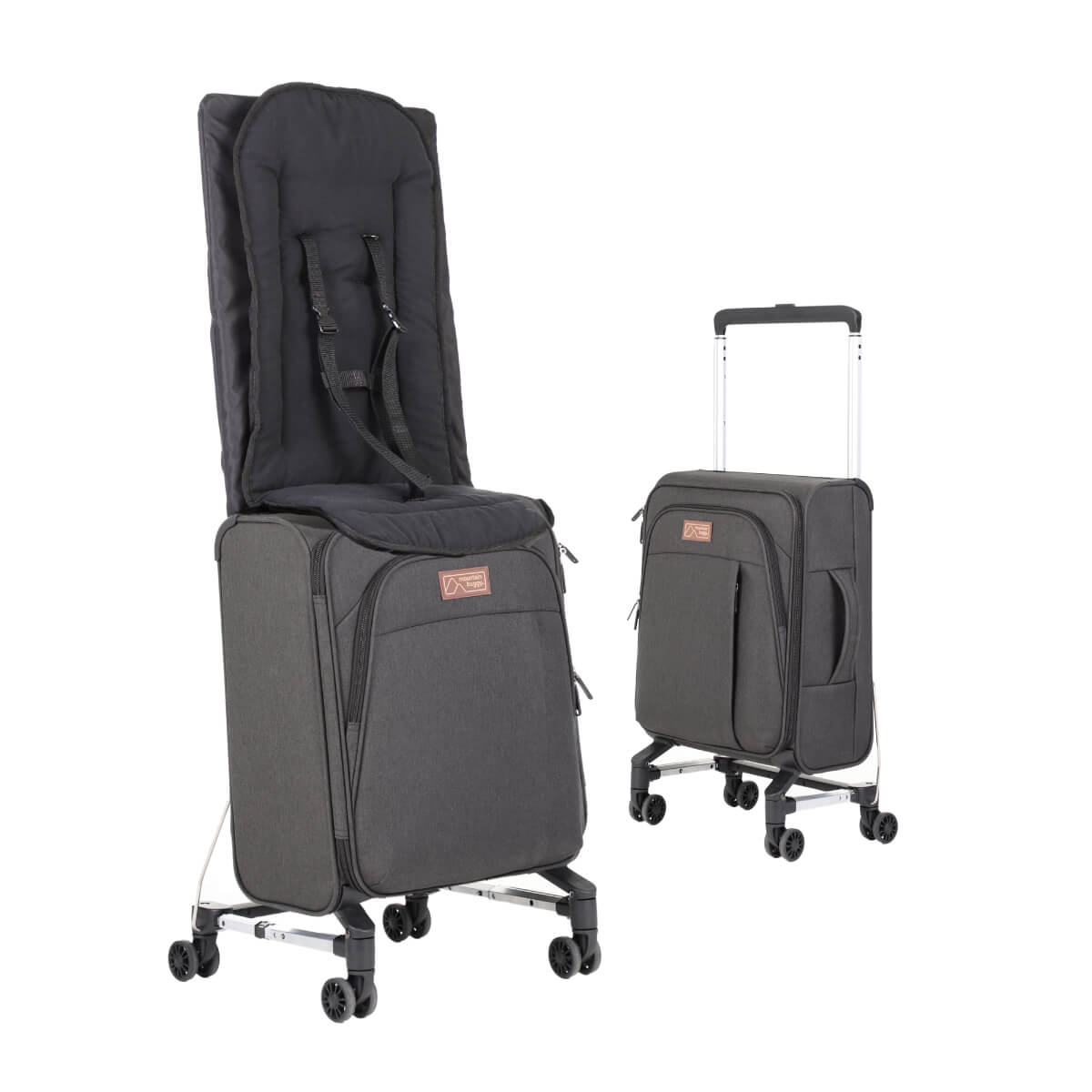 world class materials
skyrider™ is made of super high quality and reinforced 6063 T5 aircraft grade aluminum; molded into a luggage frame that can support up to 15kg / 33lbs.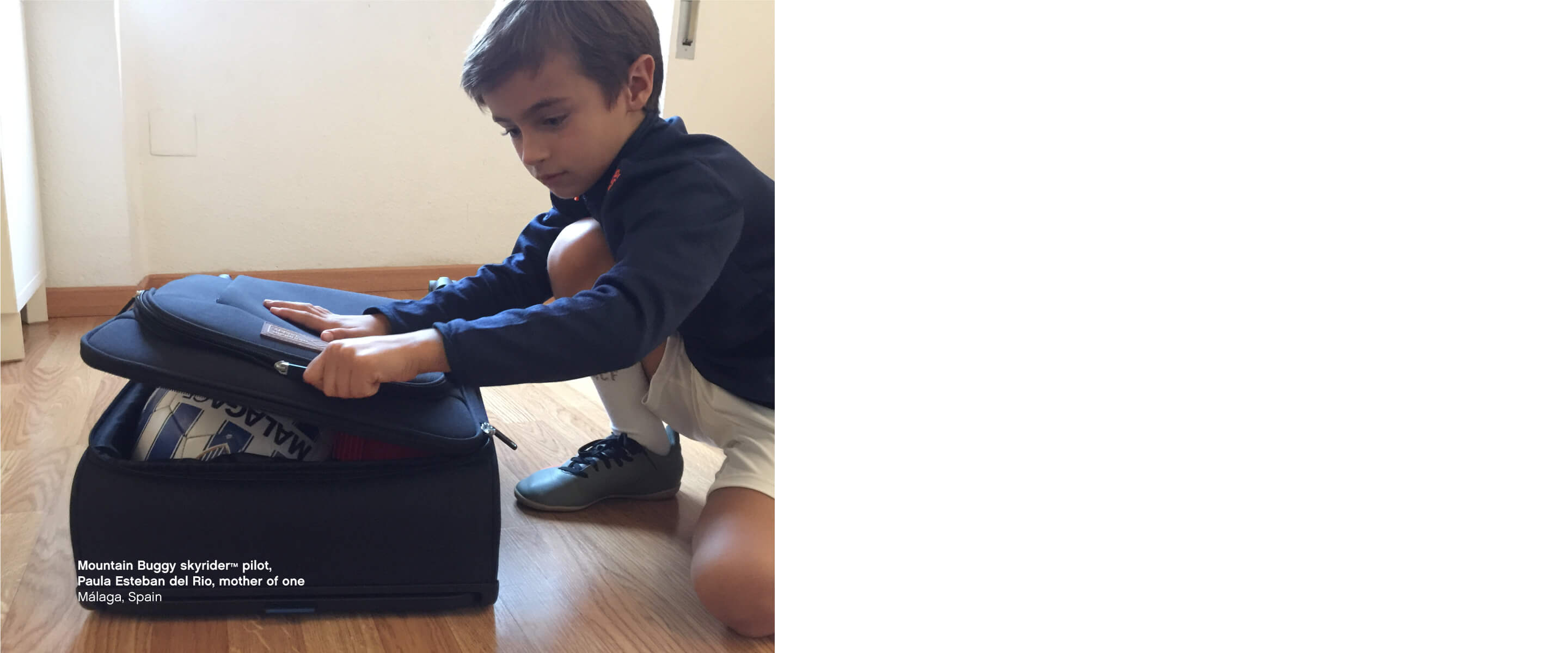 smart design
The extendable chassis and framework has been masterfully engineered to the exterior of the suitcase, to maximise more interior storage space for your belongings.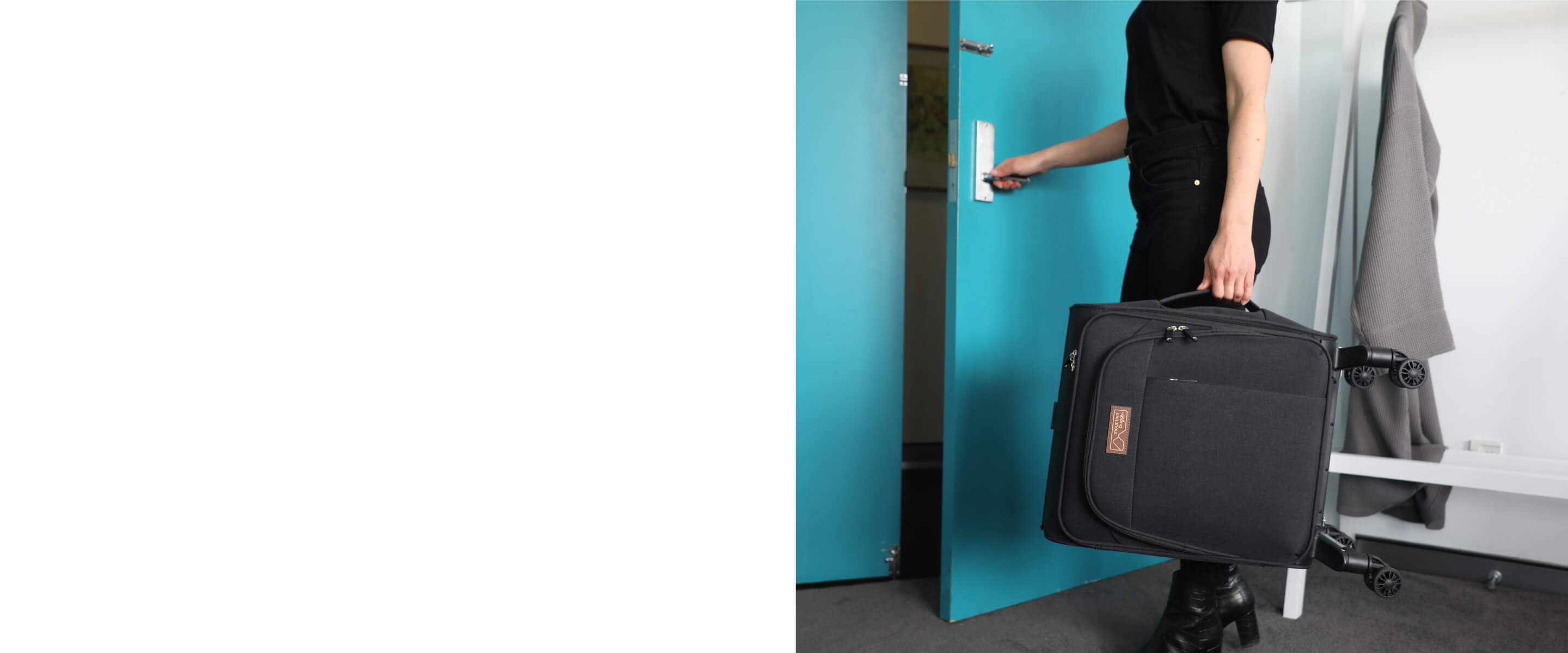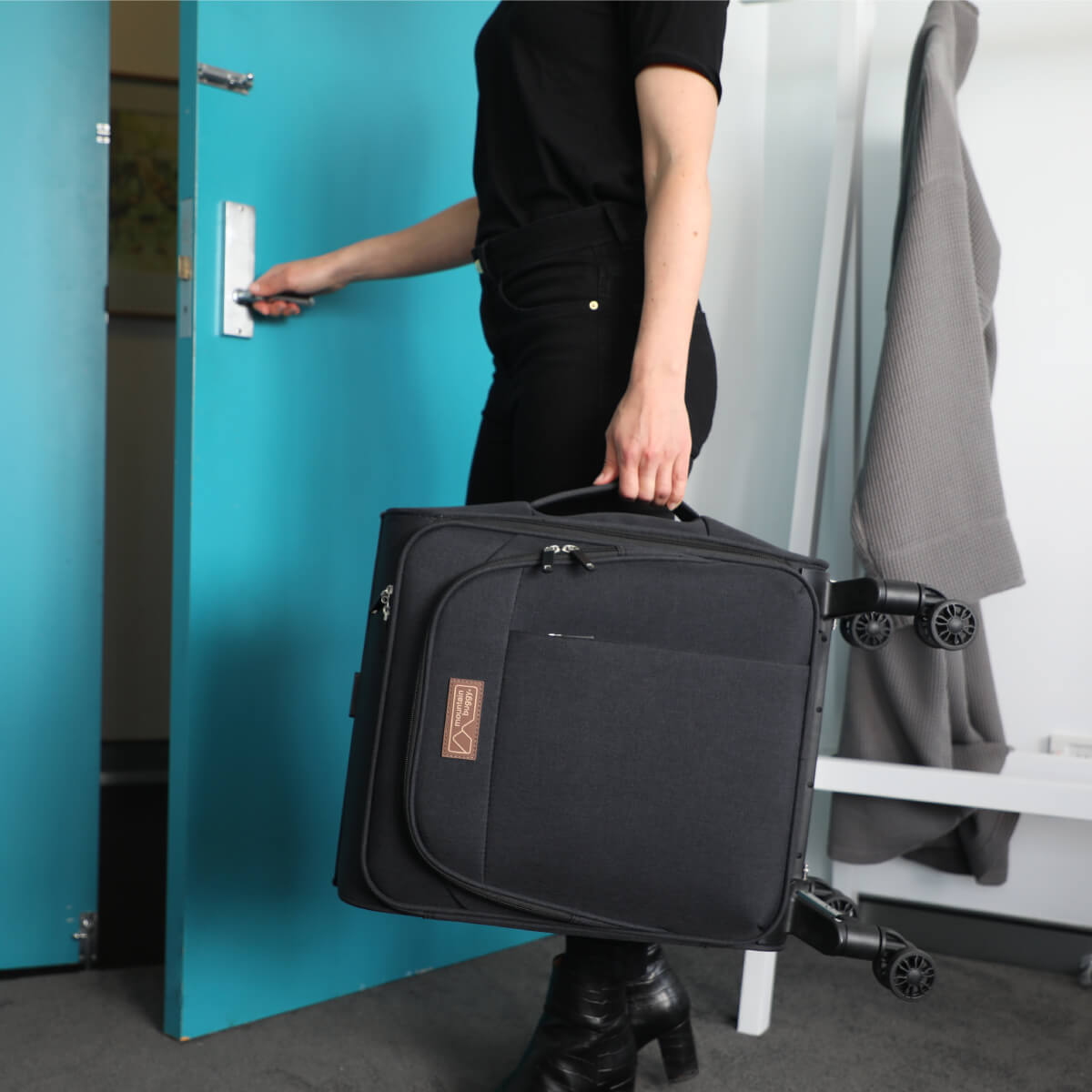 ultra lightweight
you can rest assured that skyrider™ isn't taking up extra weight when you go traveling weighing less than 3kgs / 6.6 lbs it's well within the average weight of most carry-on luggage.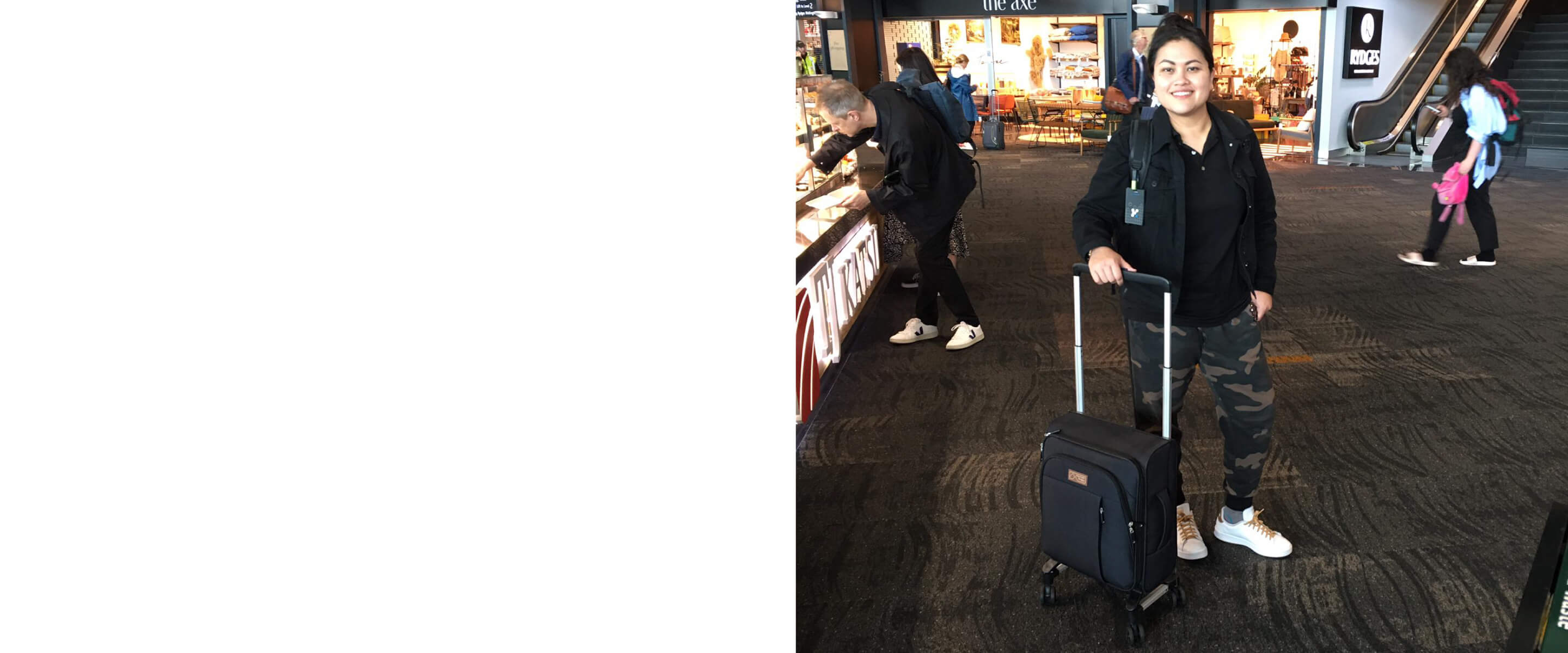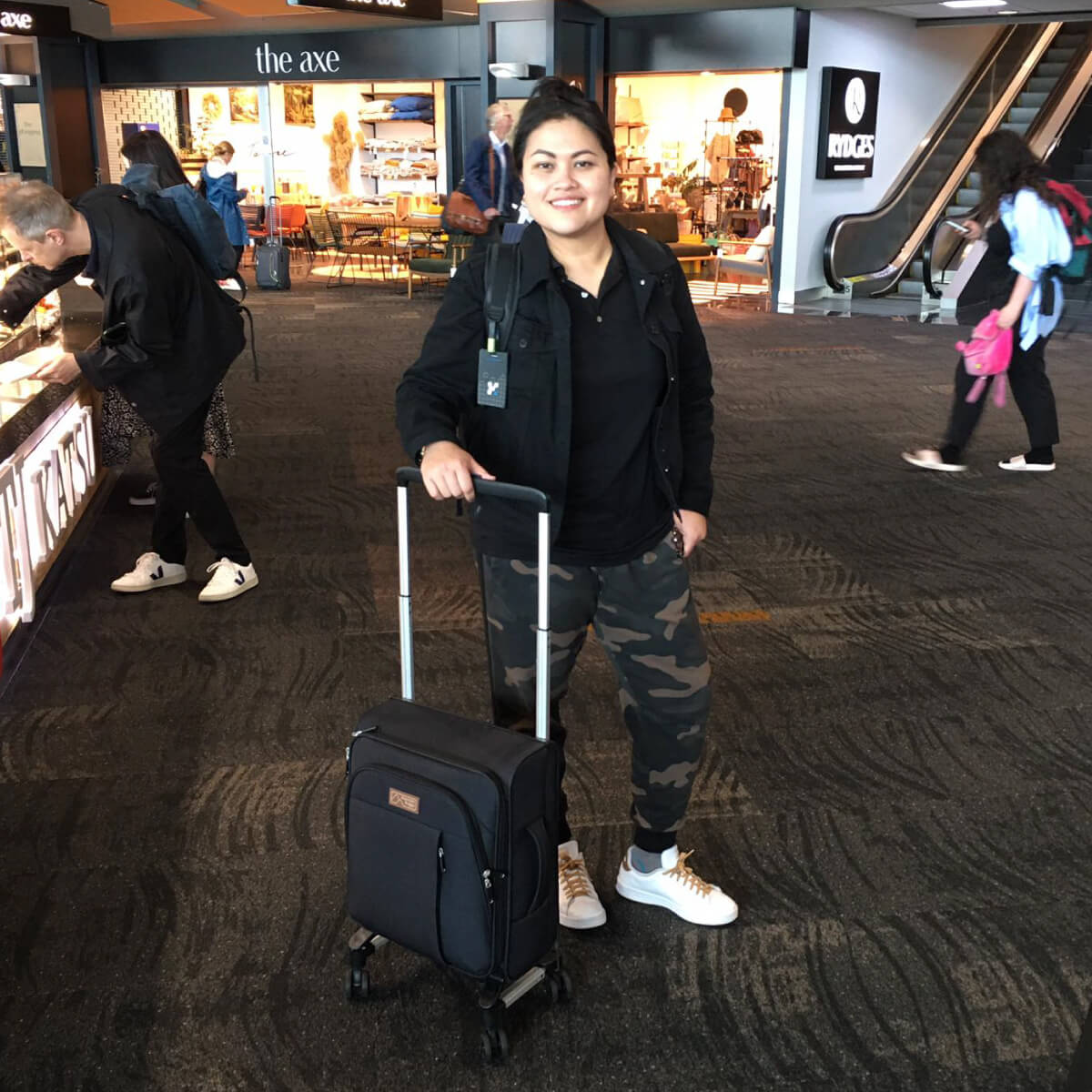 stylish
Nothing childlike with this carry-on; it's incredibly stylish and thoughtful aesthetic means once your child grows out of skyrider™, you won't hesitate in using this as your regular travel carry-on luggage.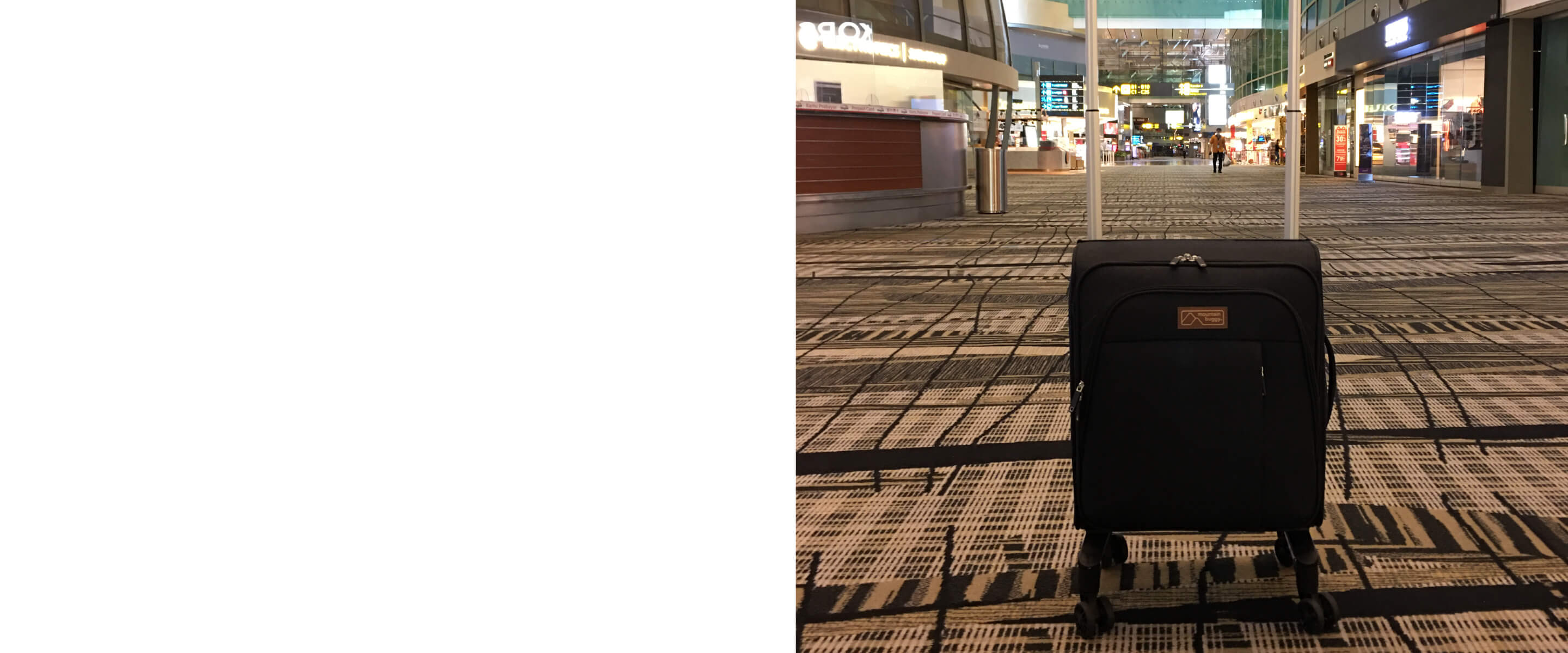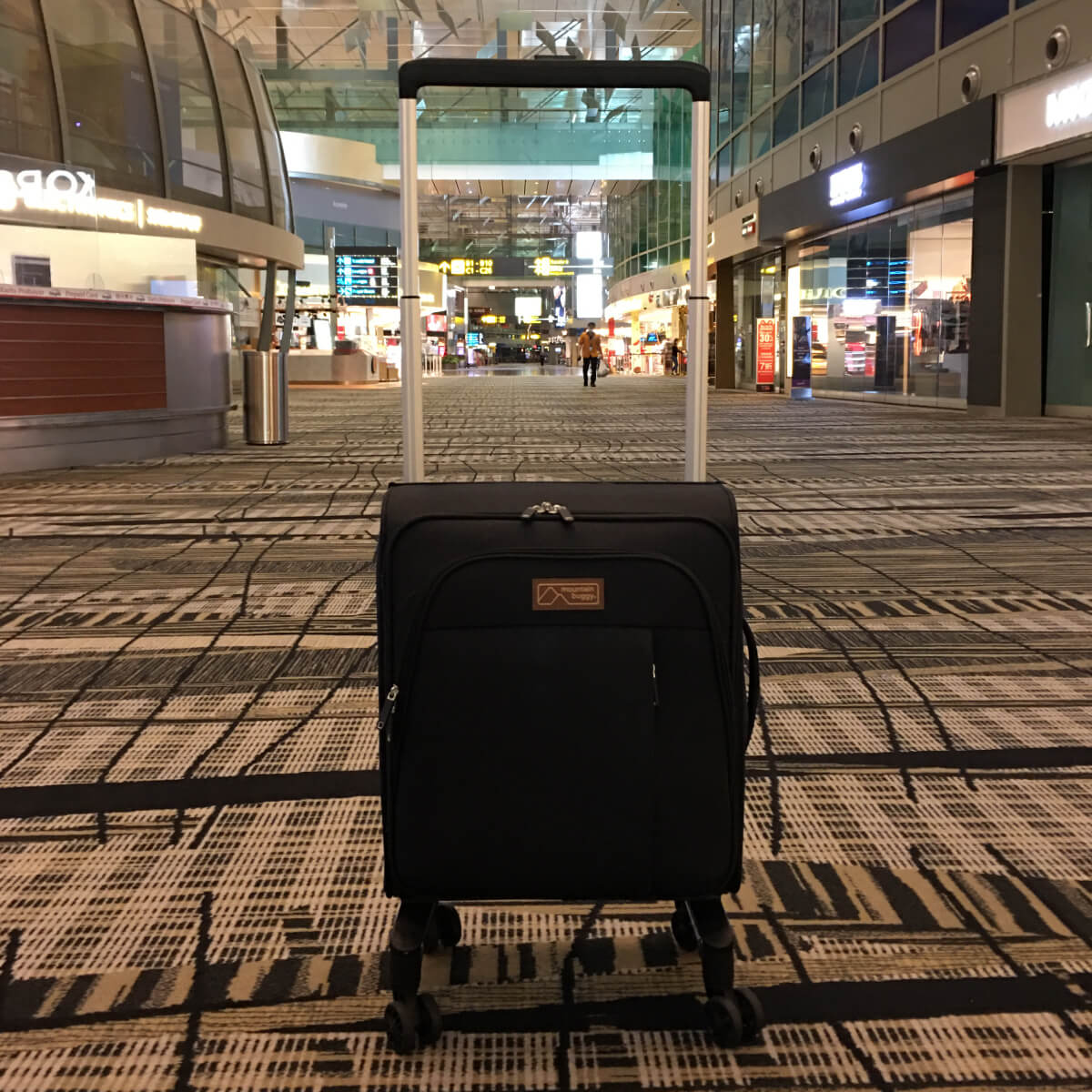 smooth adjustment
A telescopic handle with 2 stages of height for your comfort in use.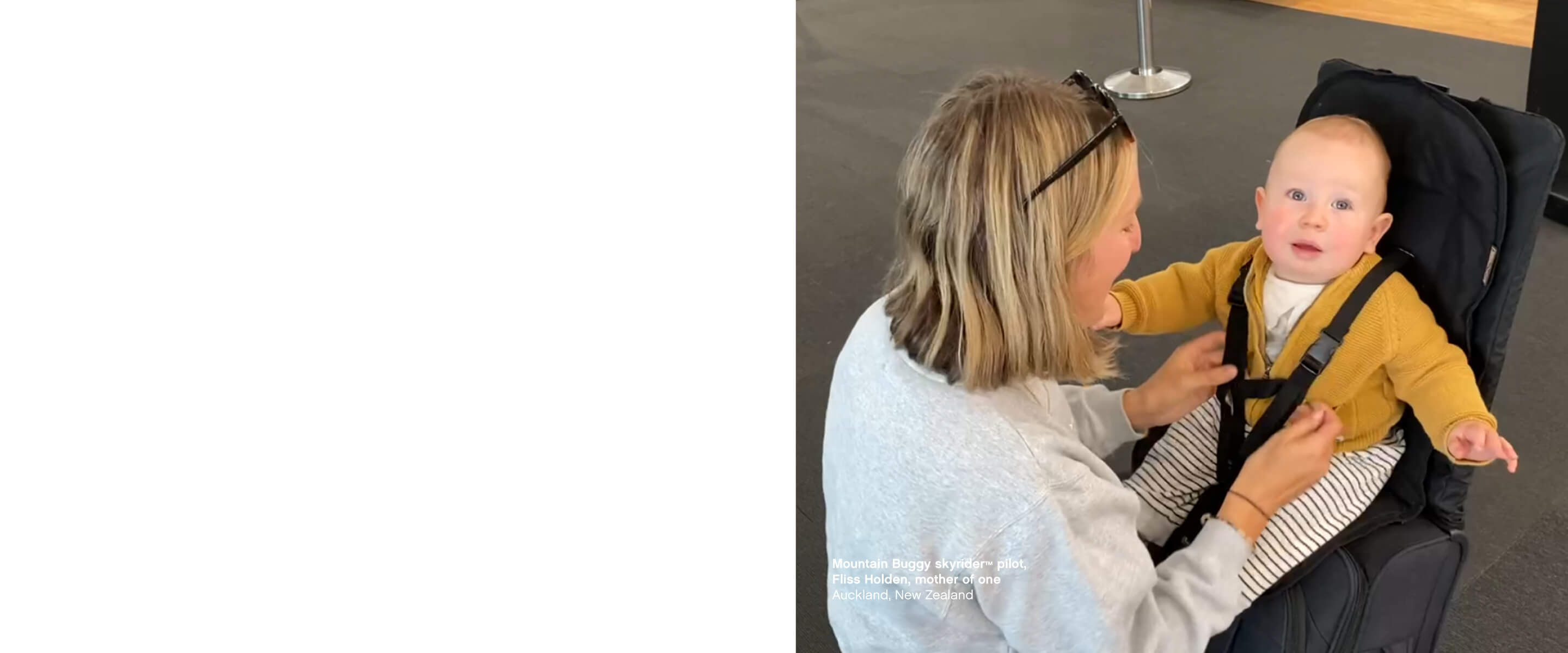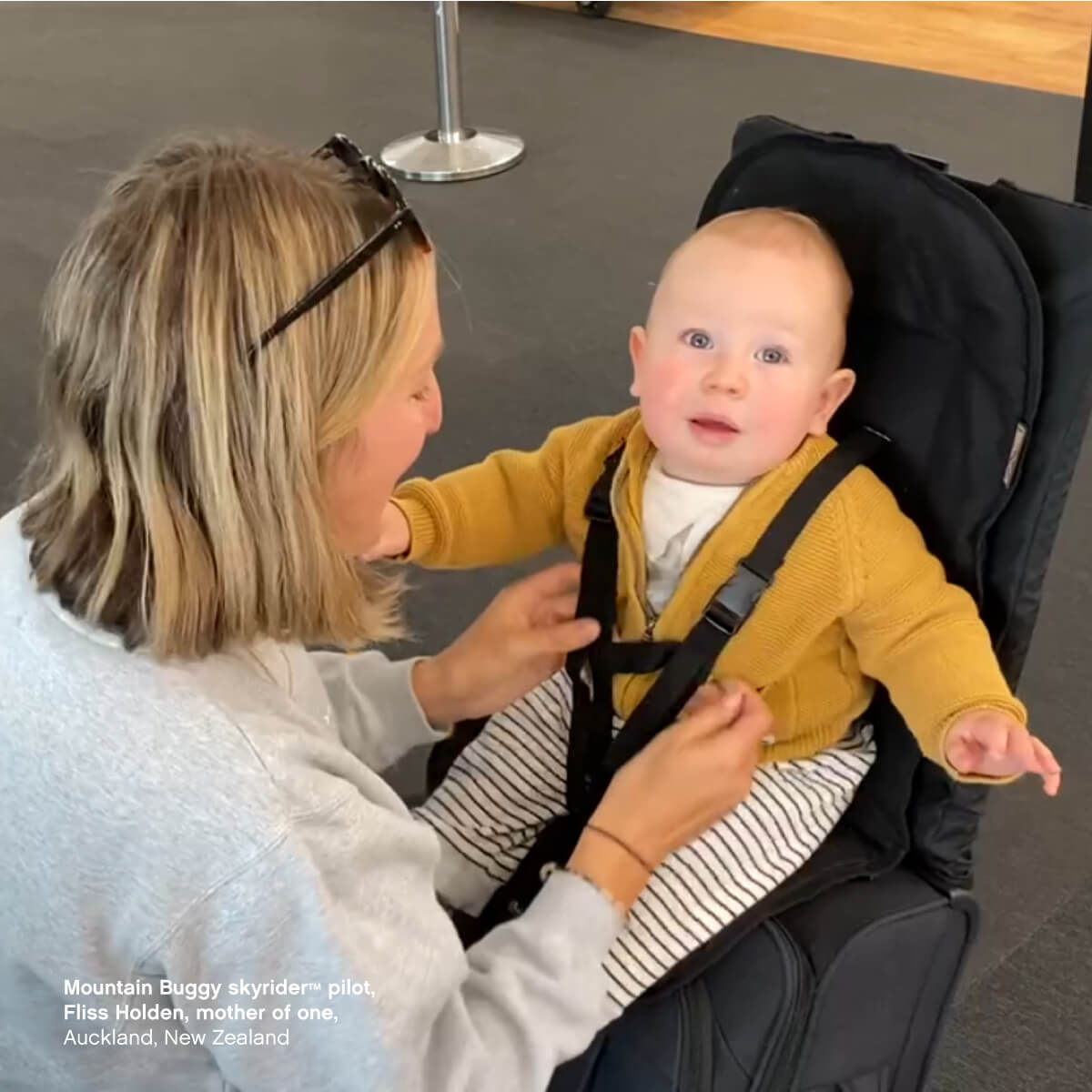 safety and comfort
Easily removable, cushioned liner with a 3-point safety harness to keep your toddler secure to the seat.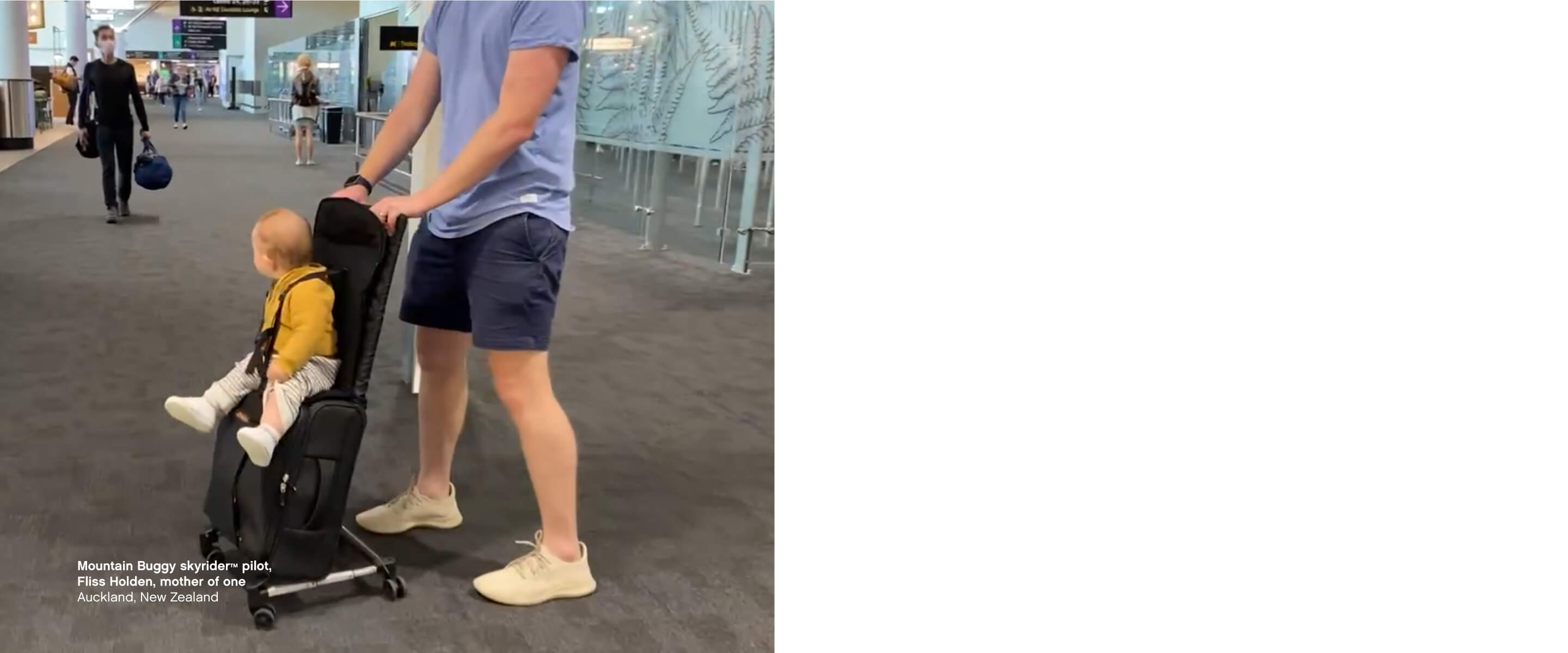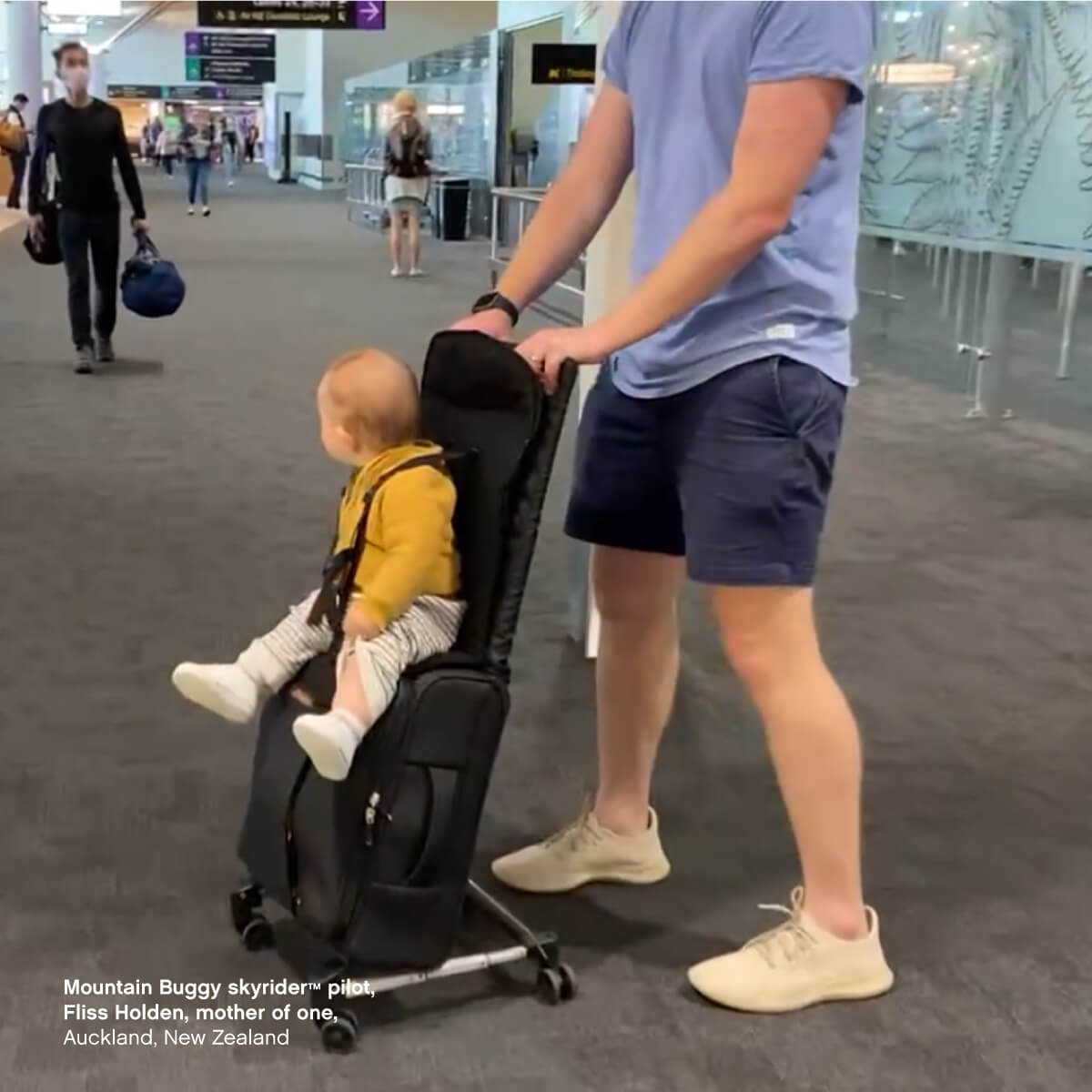 ergonomic comfort
When the wheelbase is extended, skyrider™ offers a naturally angled seat for when in travelling seat mode, delivering better ergonomic comfort for your child when seated.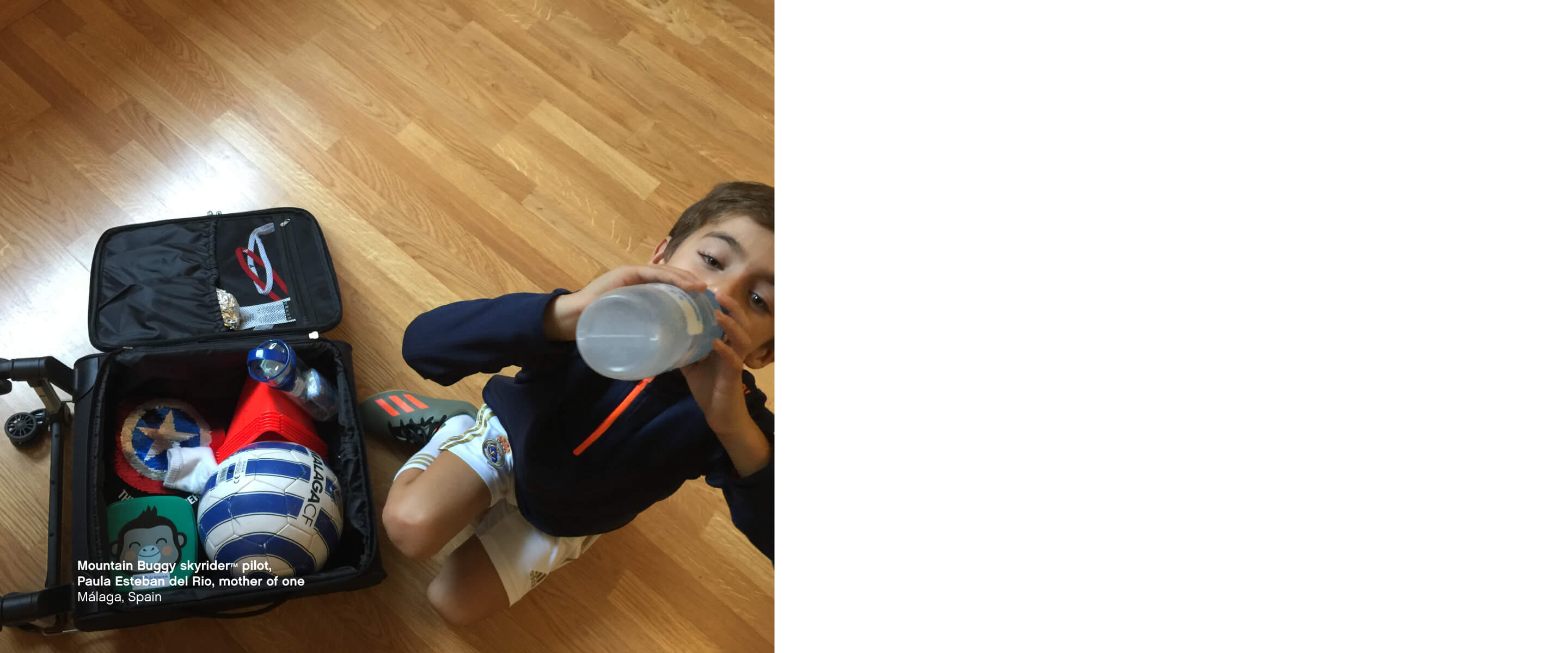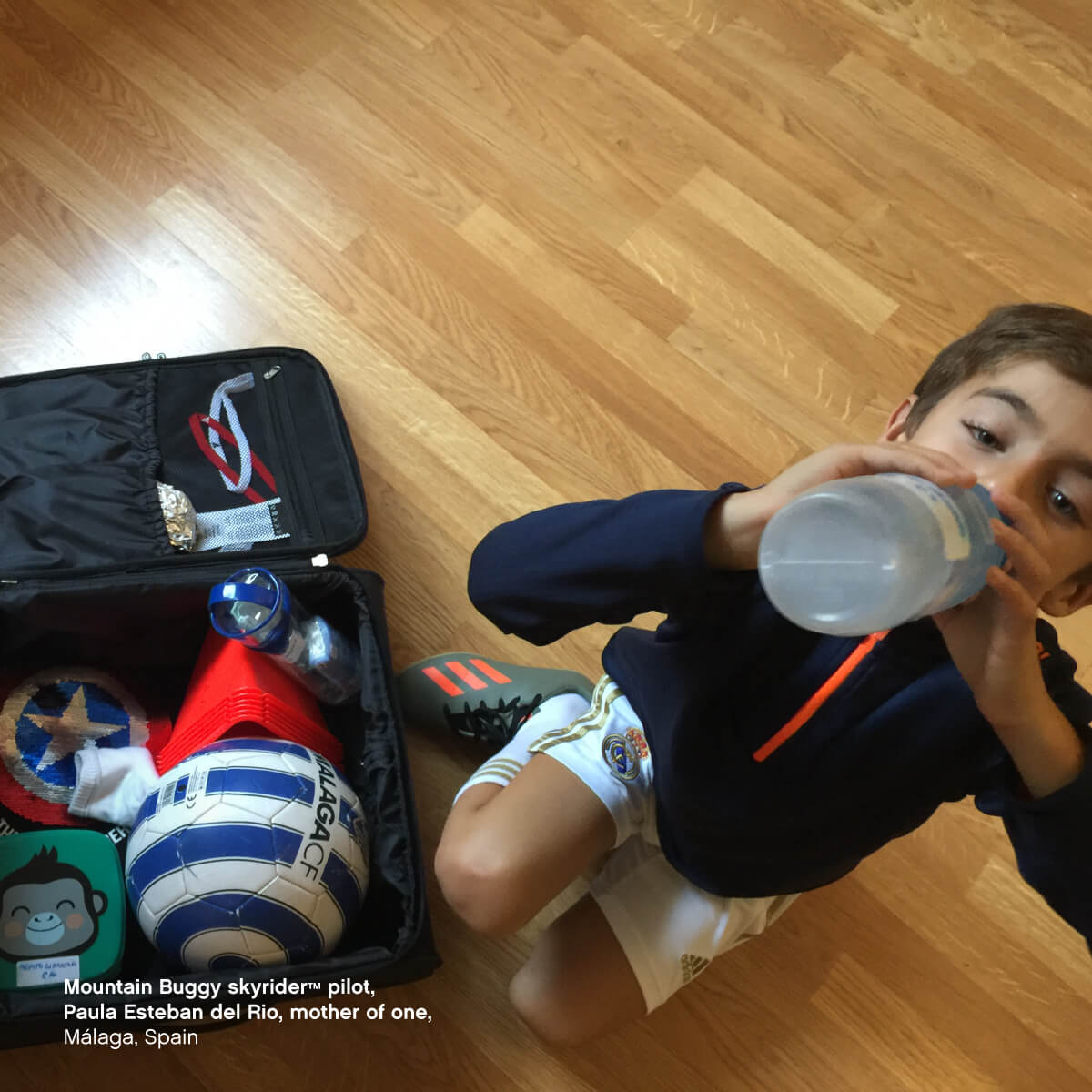 storage
Multiple and accessible pockets for keeping your passports and other documents safe yet easy to access.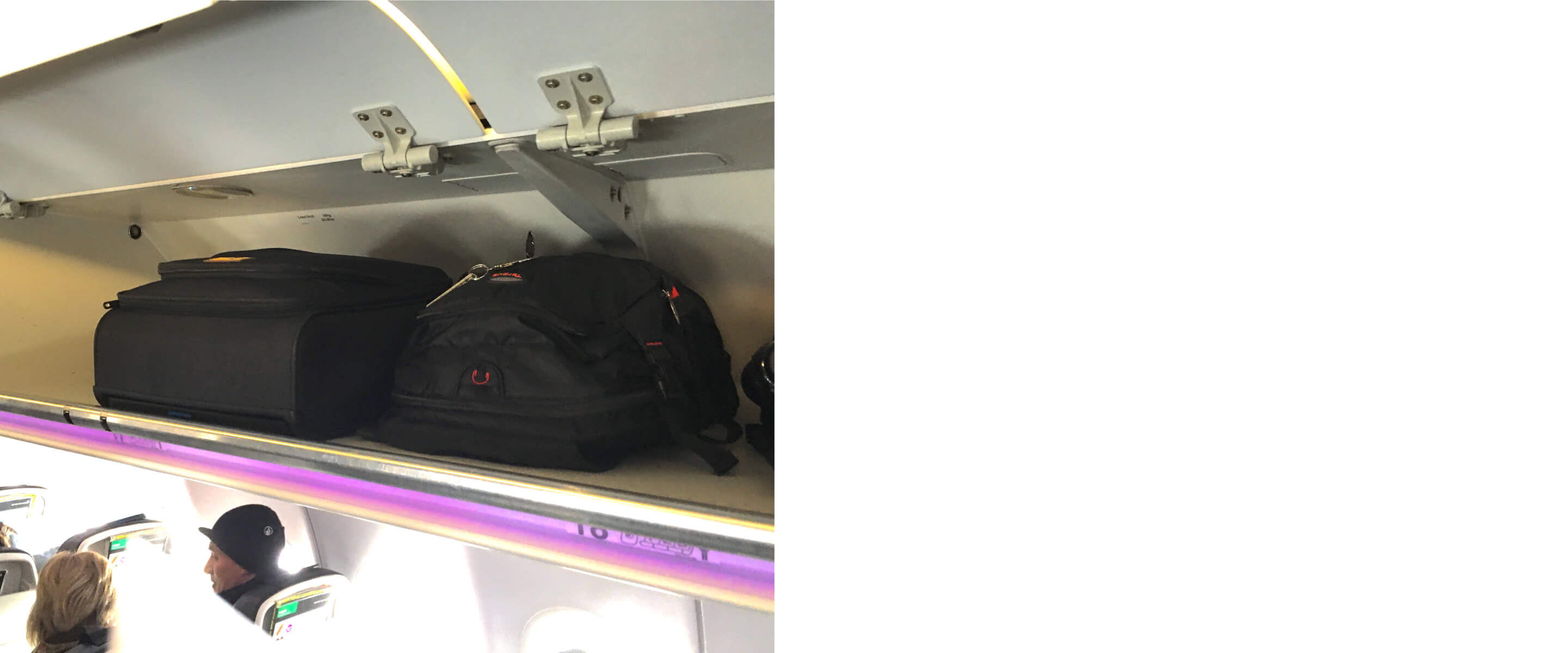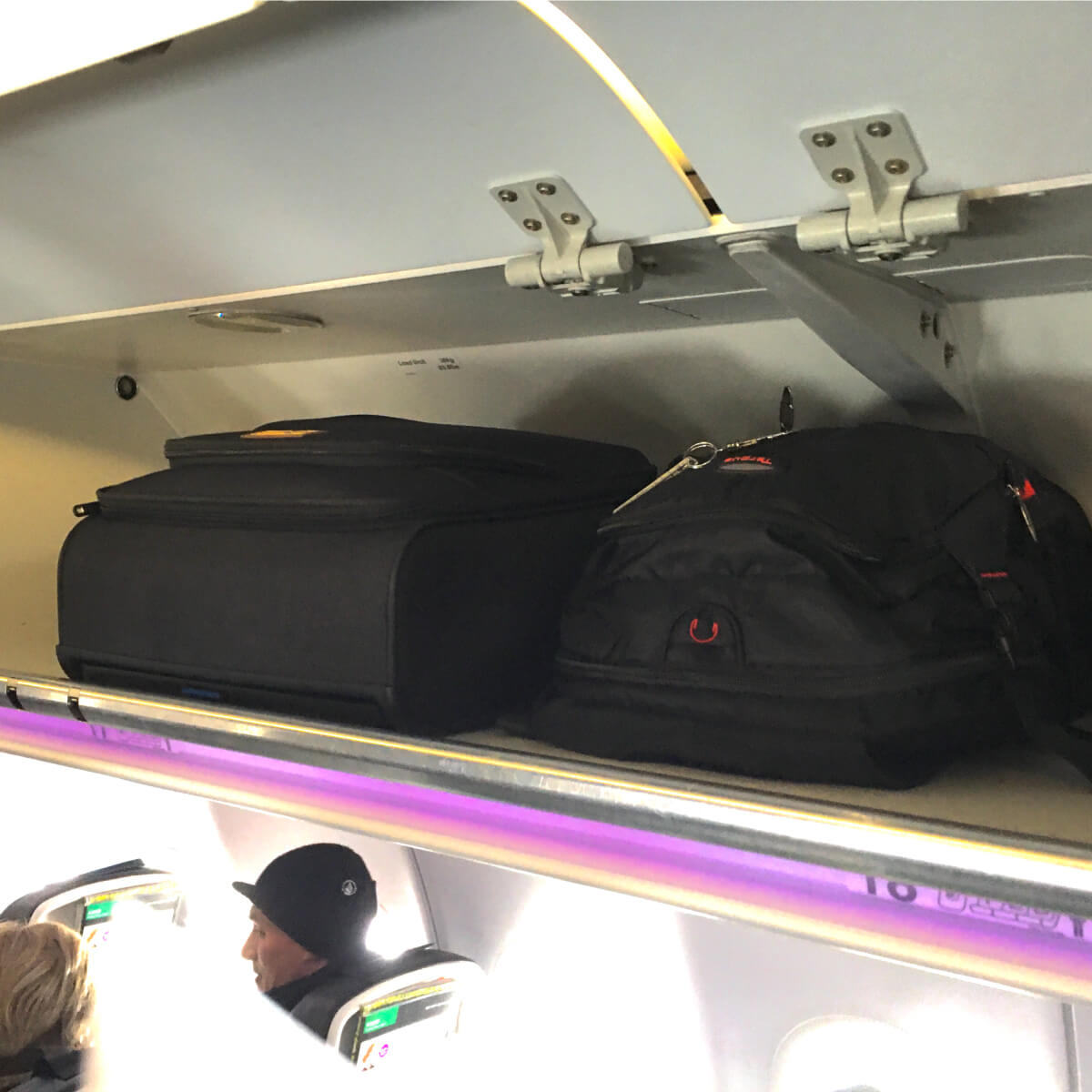 perfect size to carry-on
Super light and compact to fit airline carry-on regulations.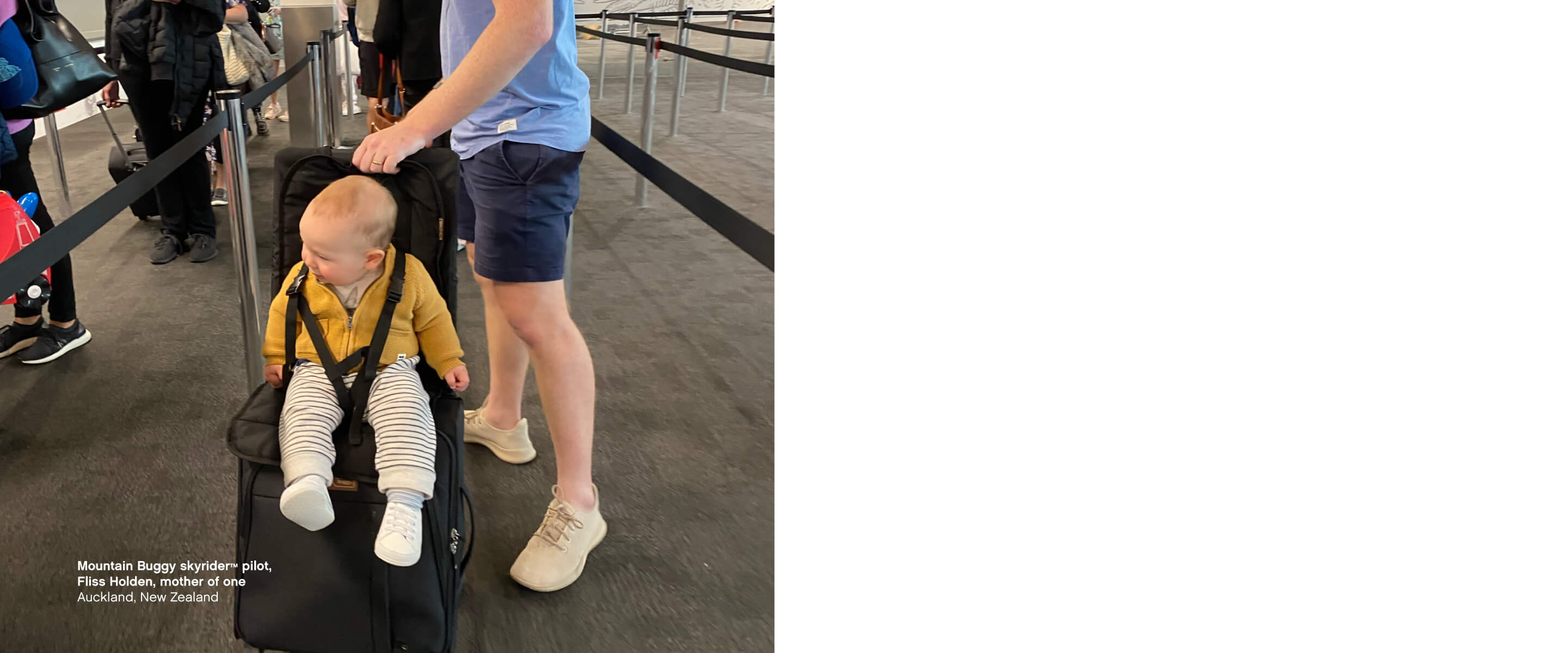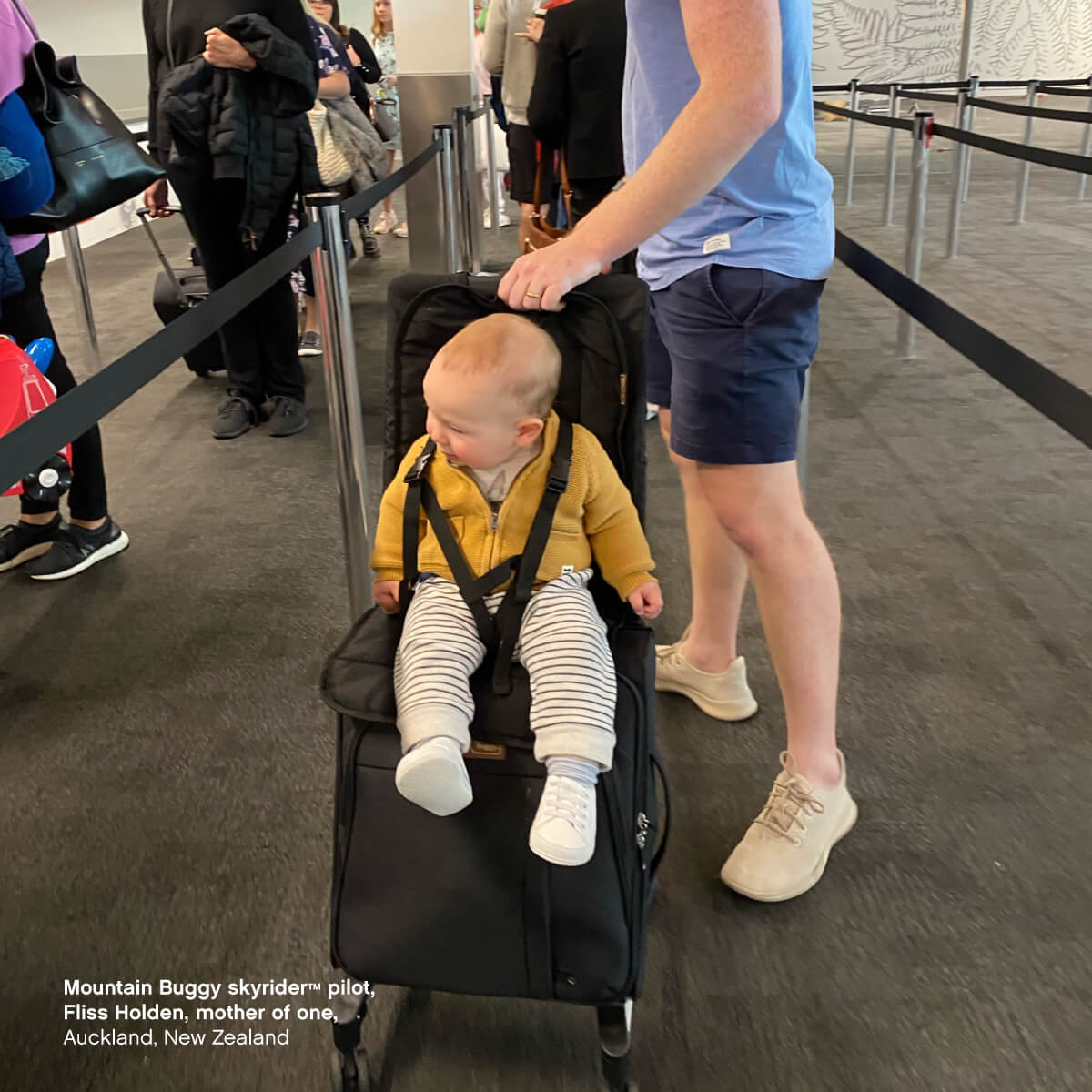 superior manoeuvrability
Outstanding 4-wheel manoeuvrability - either as a carry-on suitcase or use with your child in the seat.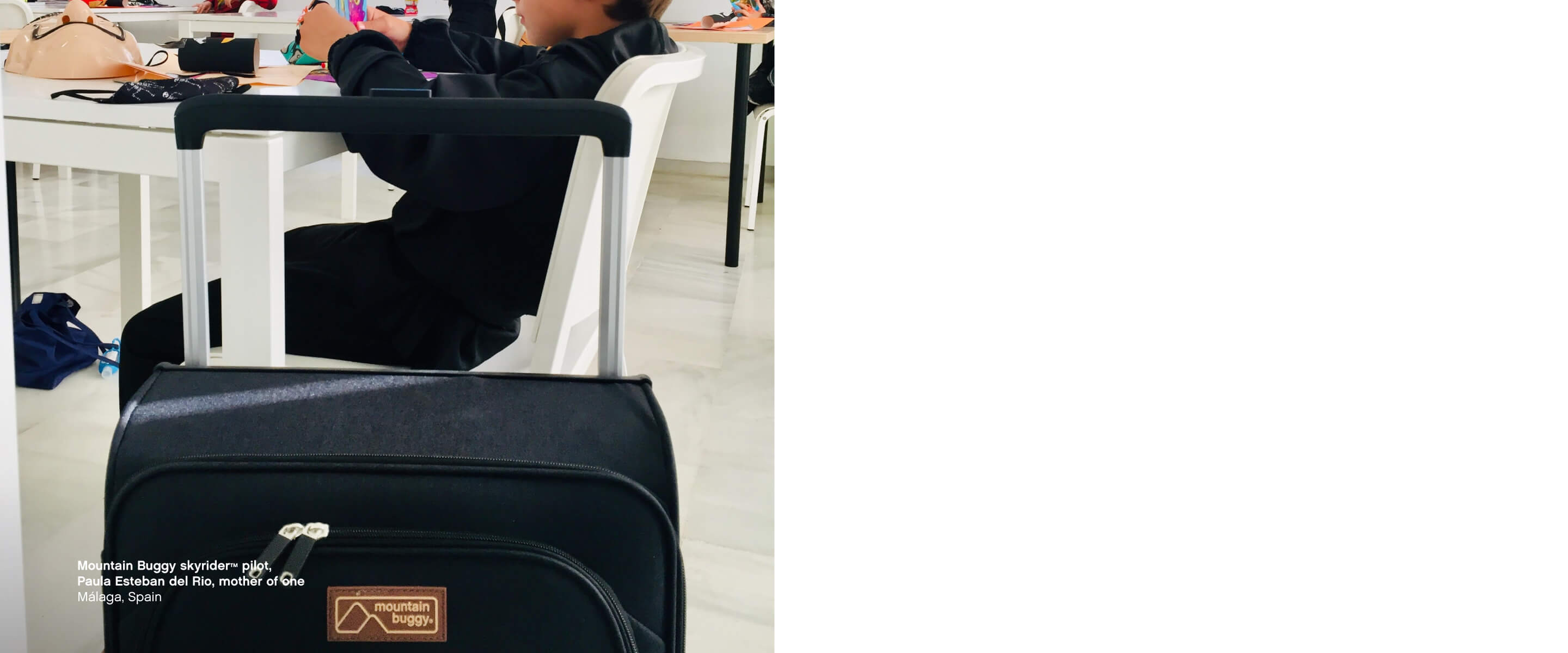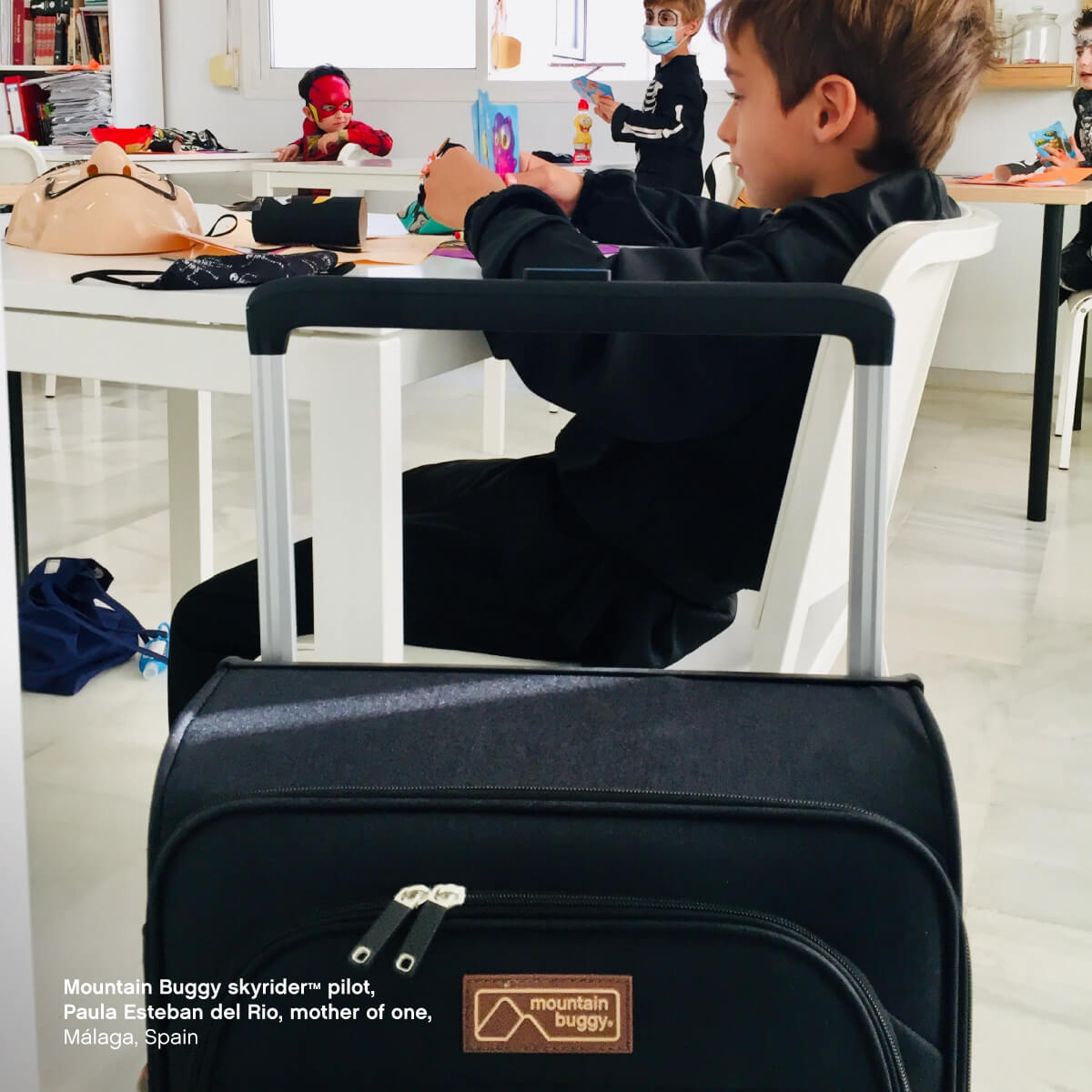 use for school
More and more families encourage their children to use carry-ons as their school bags due to the fact they can wheel their heavy books around with ease, rather than having to carry heavy bags on their shoulders, which isn't ergonomically sound or comfortable for a growing child.
full features breakdown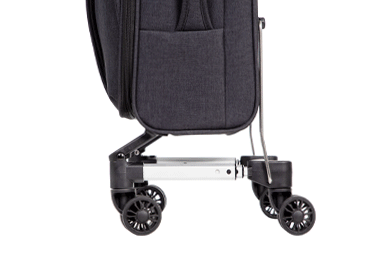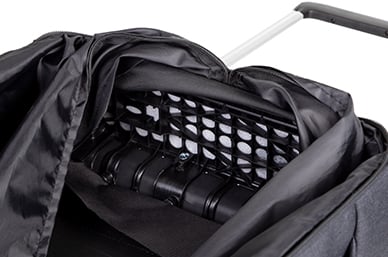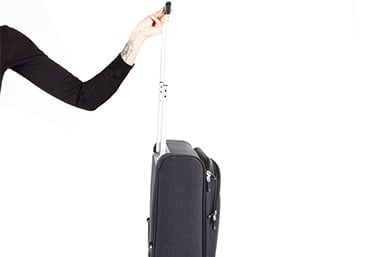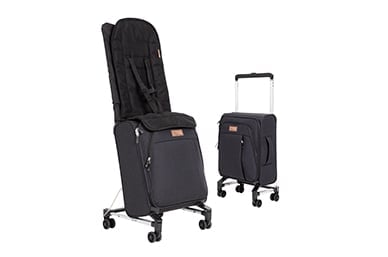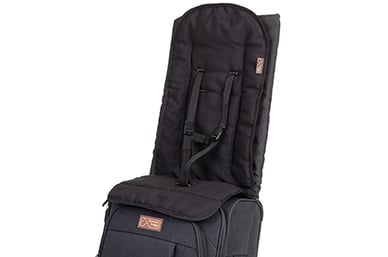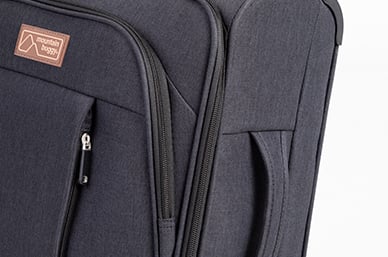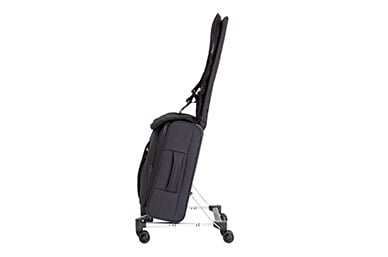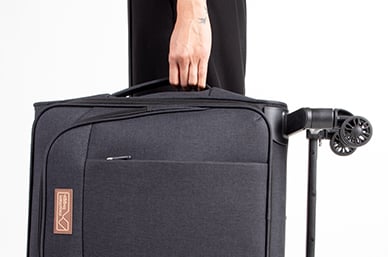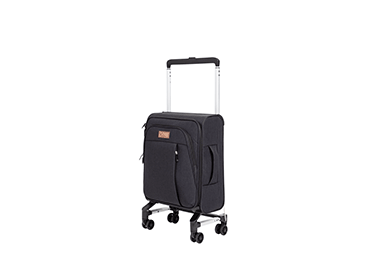 Age range

9 months - 3 years*
*when child can sit unaided,
age reference as a guide only

Dimensions l x h x w

exterior: 22 x 15 x 9" / 56 x 37 x 24cm
interior: 16 x 14 x 8" / 40 x 36 x 20cm

Handlebar height

half extension: 32" / 81cm
full extension: 40" / 102cm

Maximum load

33lbs / 15kg (weight of child)

Product weight

6lbs / <3kg

Safety certified

for the following markets:
Europe, UK, USA,
Aus/NZ, Canada, China
skyrider™ instructions
Setting up your skyrider™ is easy as!