duet™ and carrycot plus™ for twins bundle
compact side-by-side buggy
duet™ and carrycot plus™ for twins bundle
compact side-by-side buggy
The most compact, fully featured, all-terrain side-by-side buggy in the market that is the same width as a single buggy; duet™ is the ultimate ride for siblings or twins, from newborn to toddler, offering innovation like no other.
The included carrycot plus™ for twins offer three unique parent facing solutions. Your twins can now continue their unique bond, and lie close together in one shared, safe and cosy environment - enabling that same sense of togetherness they had in the womb. Incorporating thoughtful innovation that focuses on longevity, Mountain Buggy® ensures parents get much more than just a lie flat carrycot for twins. The 'plus' delivers a safe, incline position for those newborns who suffer from reflux, and as twins get older; the included fabric sling seat allows parents to face their twins for up to 33lbs capacity.
This feature requires Javascript to be enabled. Please try updating, or consider using a different browser.
what makes duet™ unique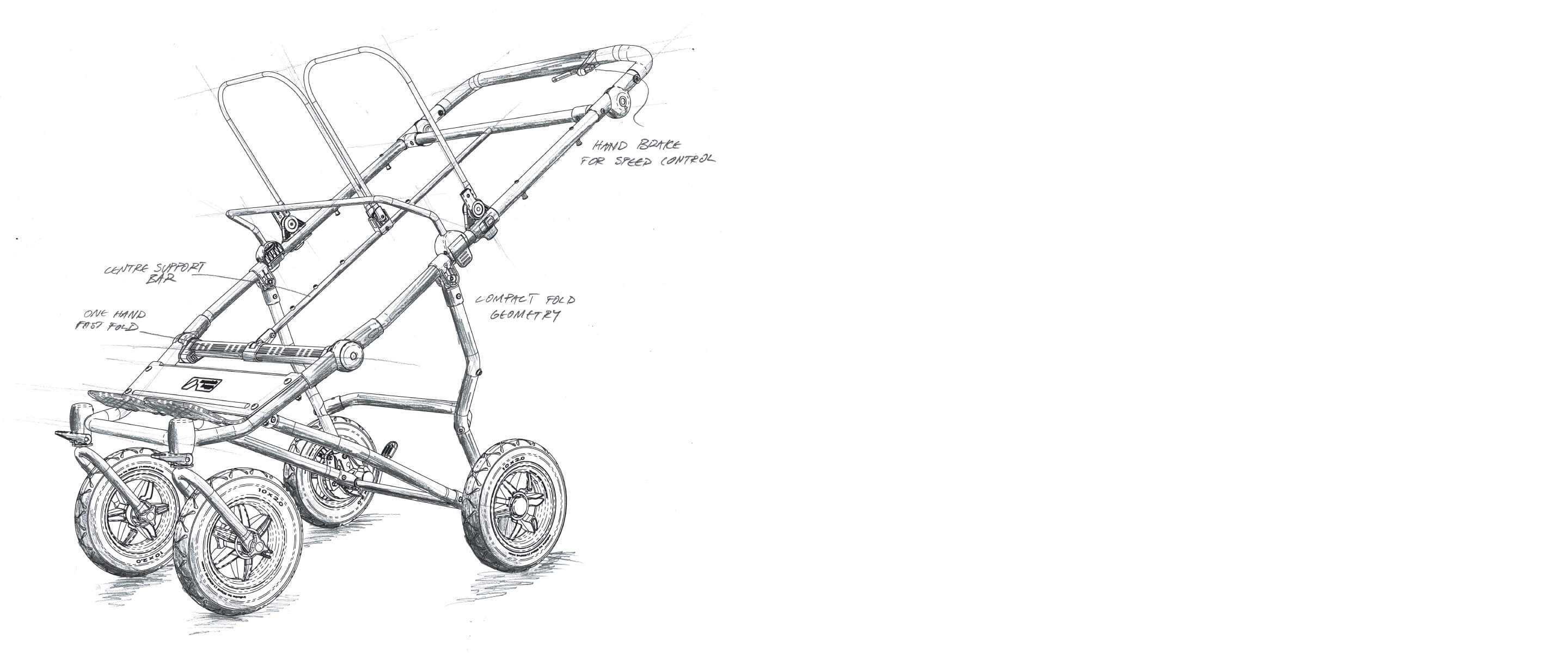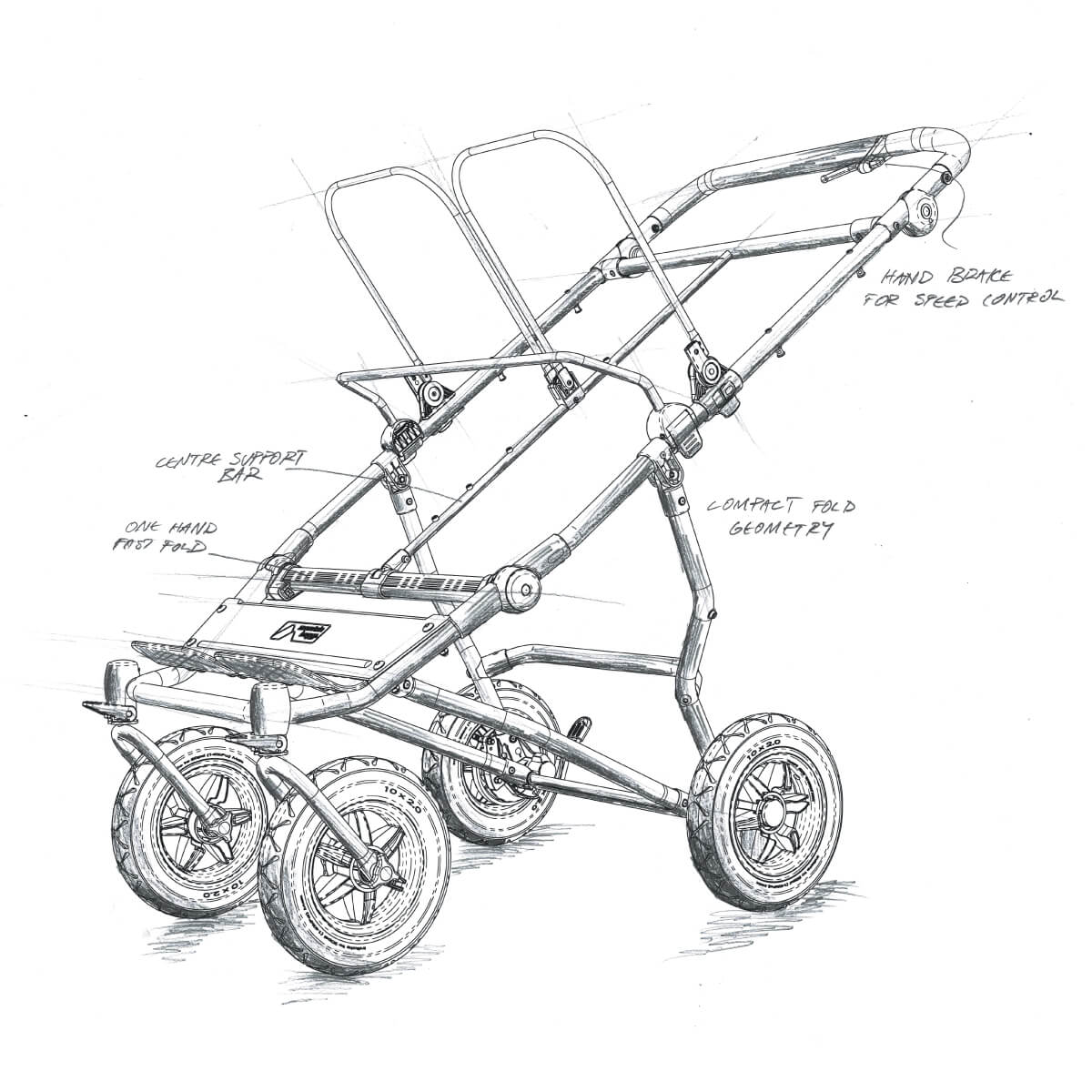 built from the platform that brought all terrain to the world
Designed upon the world's first, all terrain, 3-wheeler; the Red Dot award winning platform of urban jungle™ luxury, just engineered to take two.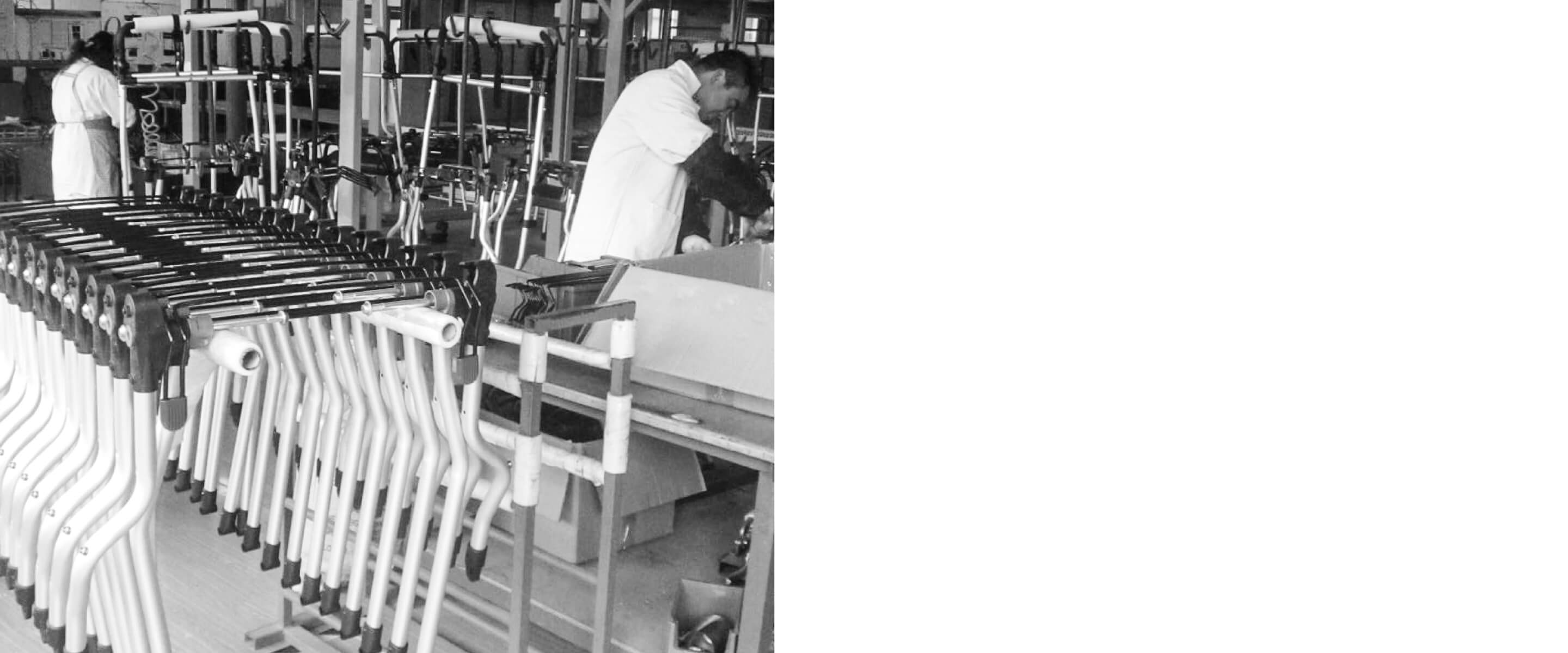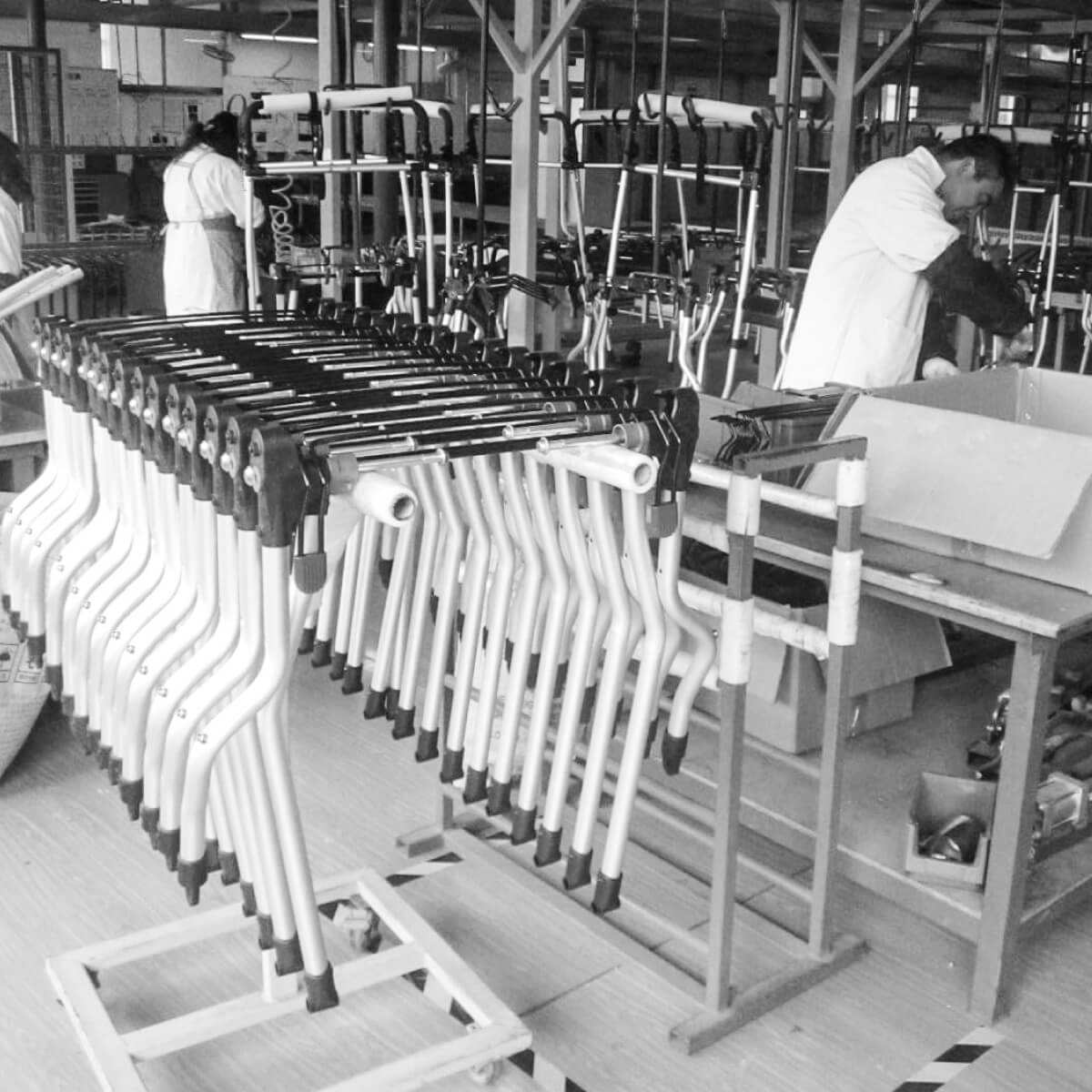 world class in safety, stability and materials
duet™ passes all rigorous global standards, and is made of super high quality 6060 T52 aircraft grade lightweight aluminium, making all Mountain Buggies superior in strength.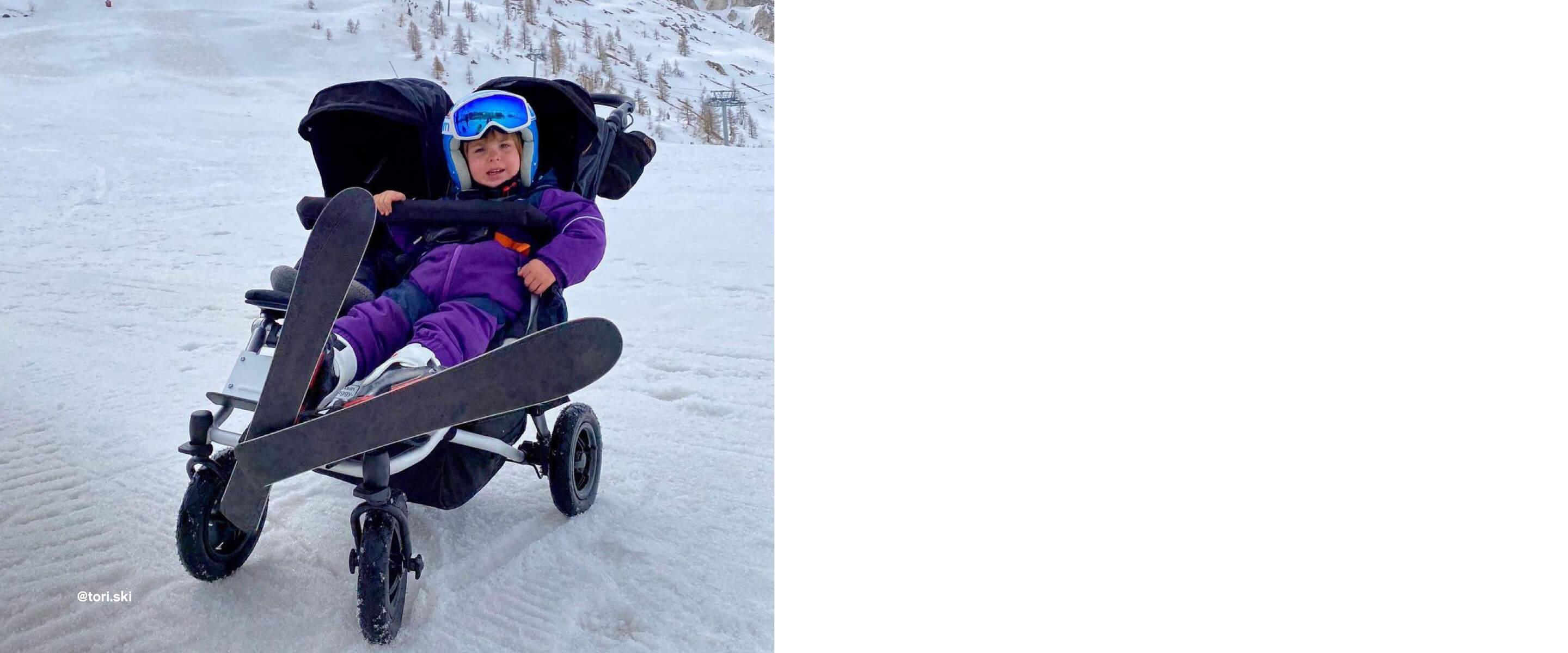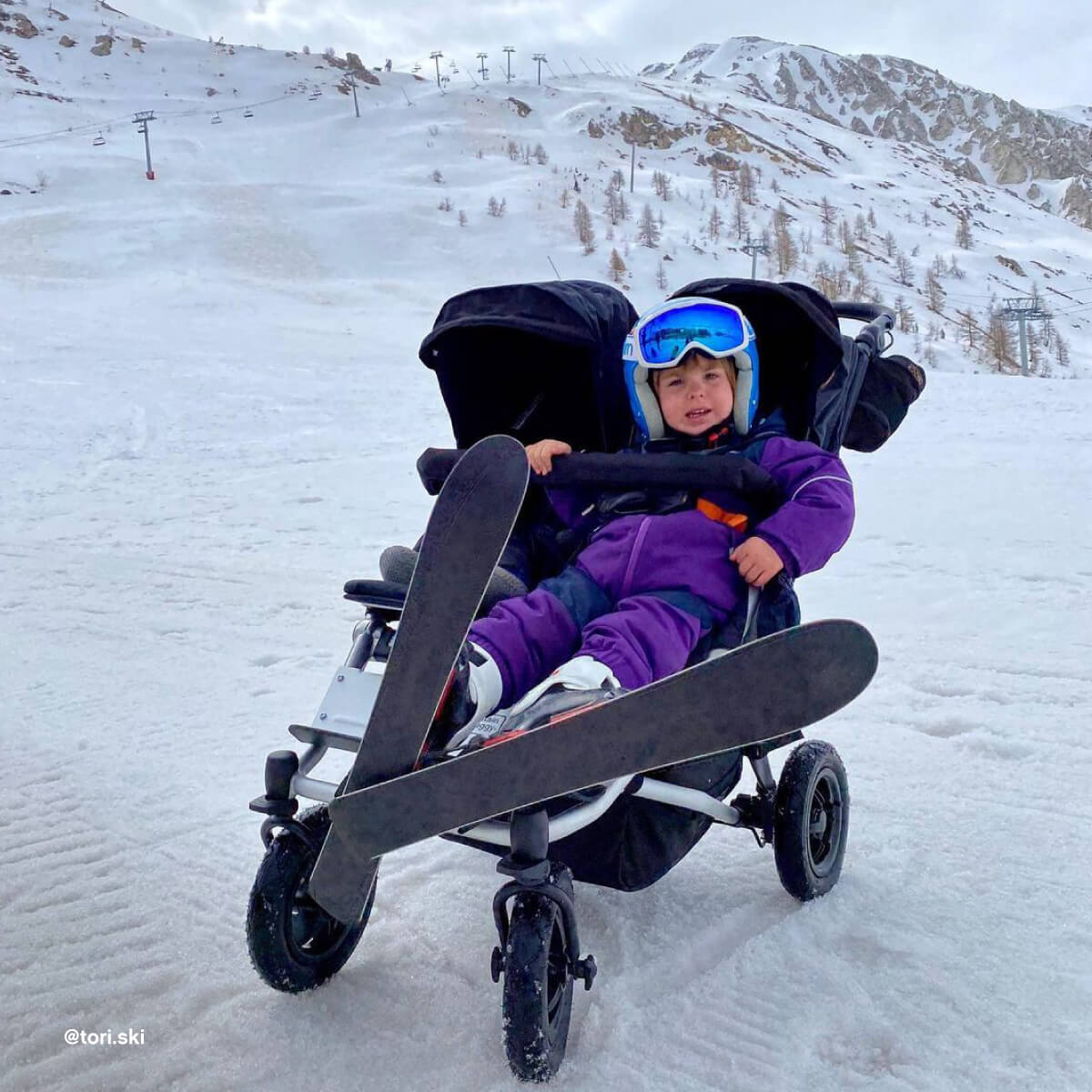 superior manoeuvrability and kerb pop
Revered for exceptional engineering and design, duet™ delivers sublime steering with one hand, and turns on a dime thanks to its perfect weight distribution and front wheels that 360º swivel - so easy to pop up over kerbs and obstacles too.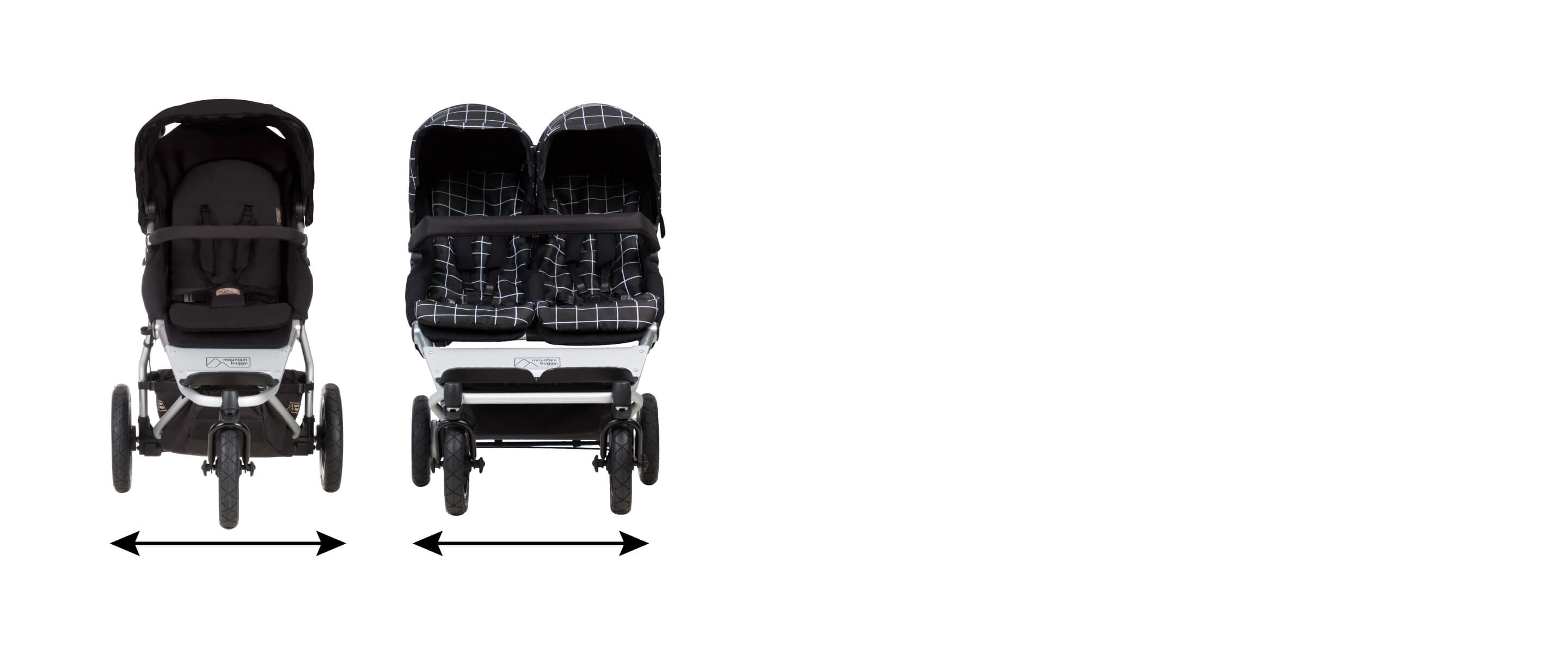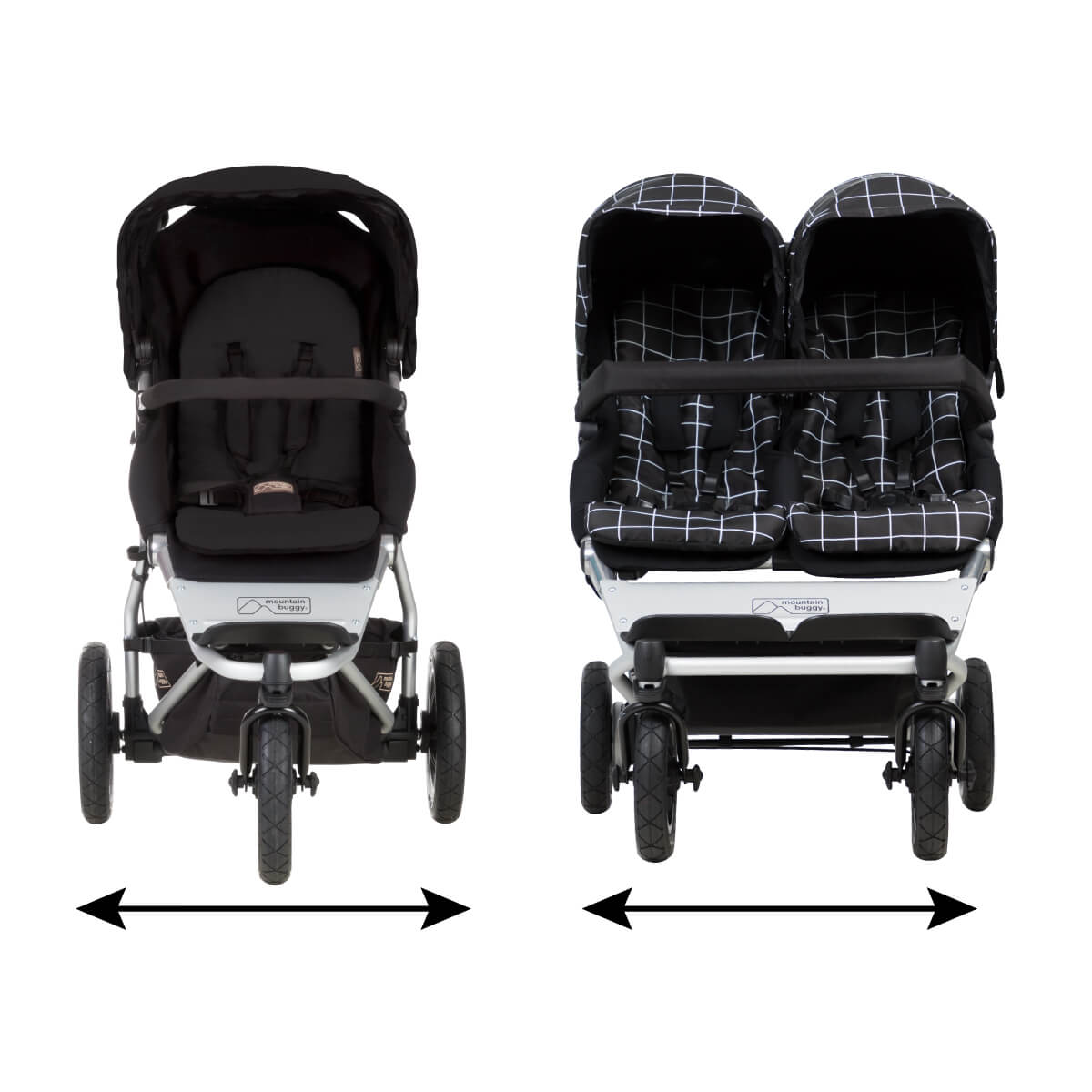 same wheelbase width as a single buggy
At just 63cm, duet™ is one of the narrowest side-by-side's in the market; phenomenally the same wheelbase width as a single buggy, allowing it to fit seamlessly through a standard doorway or manoeuvre around tight shopping aisles.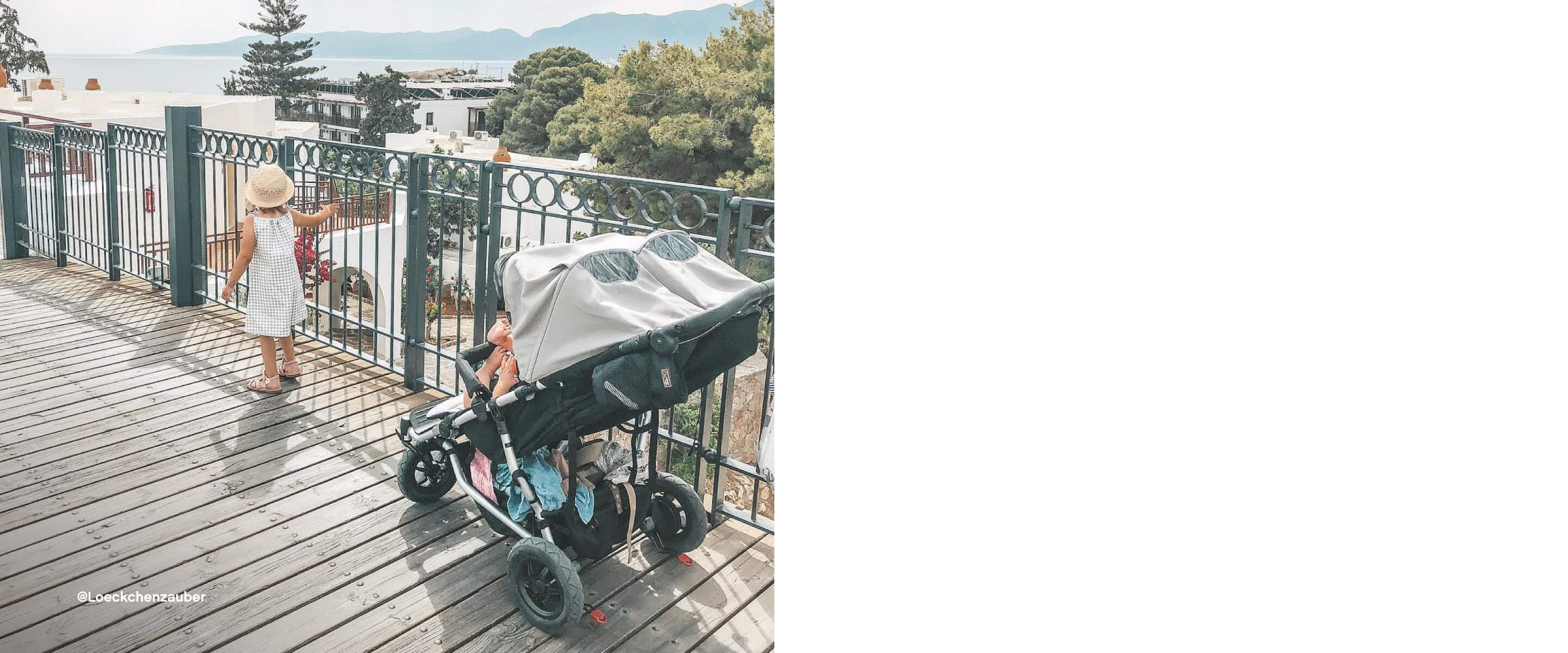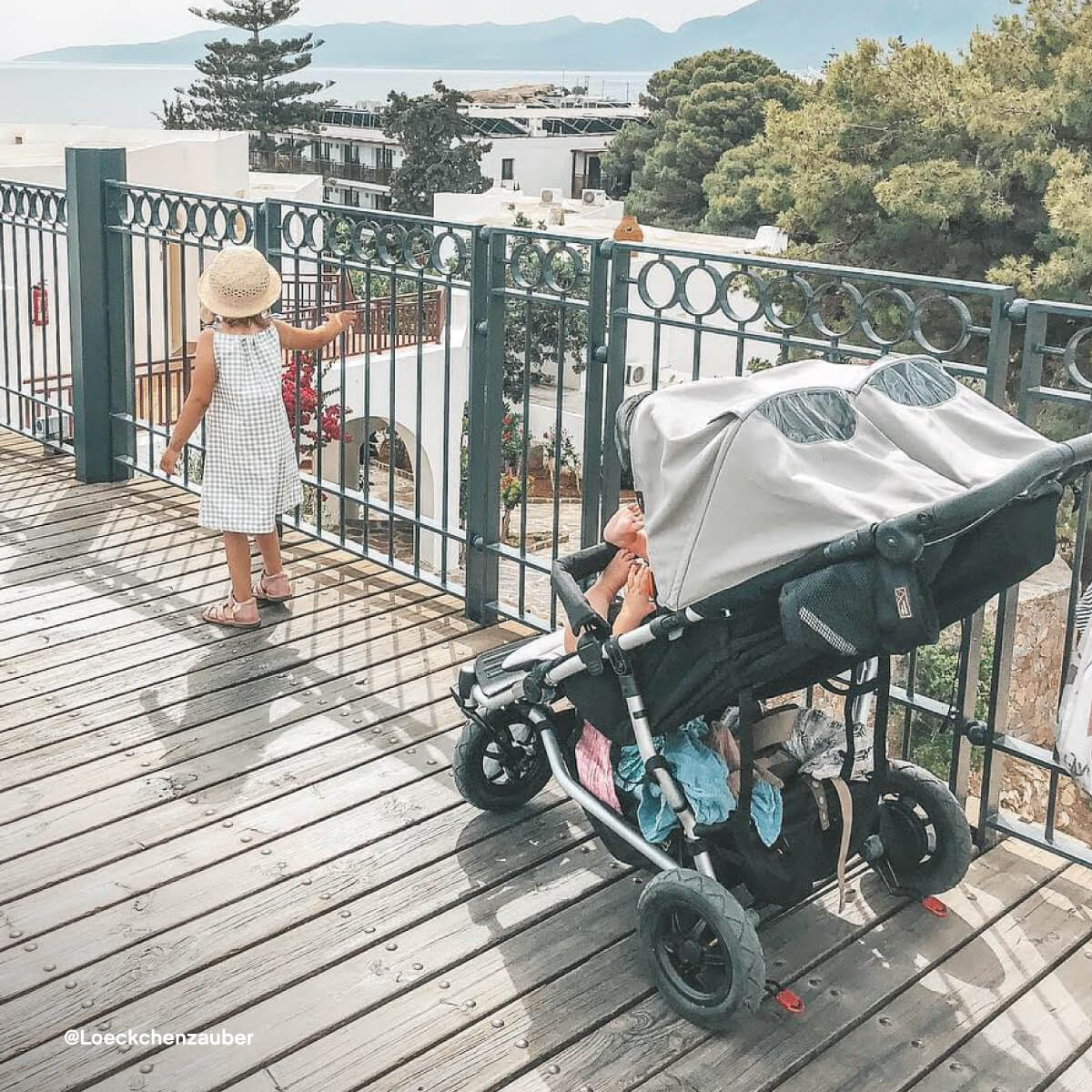 more capacity for storage
A much more generous gear tray than most, with zip pockets for compartmentalizing; allowing 10kg additional storage for you to take on your journey.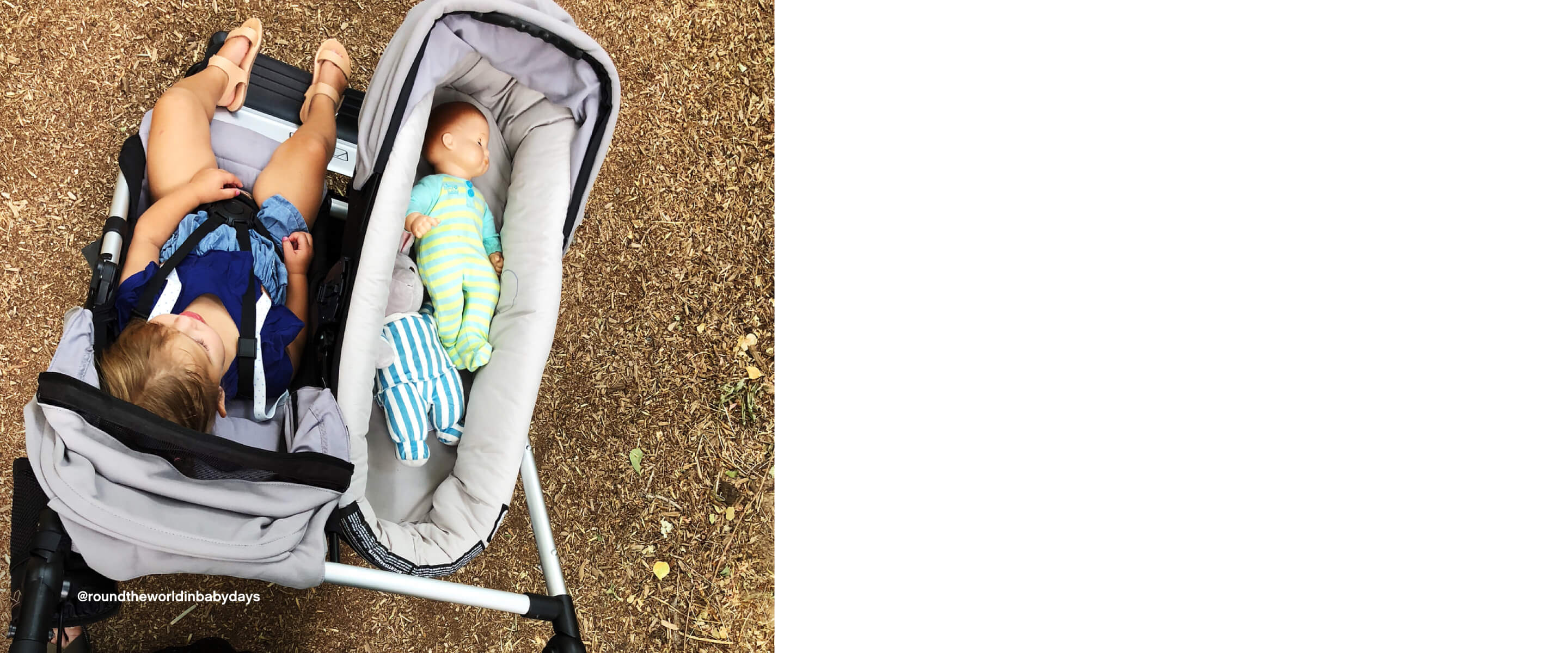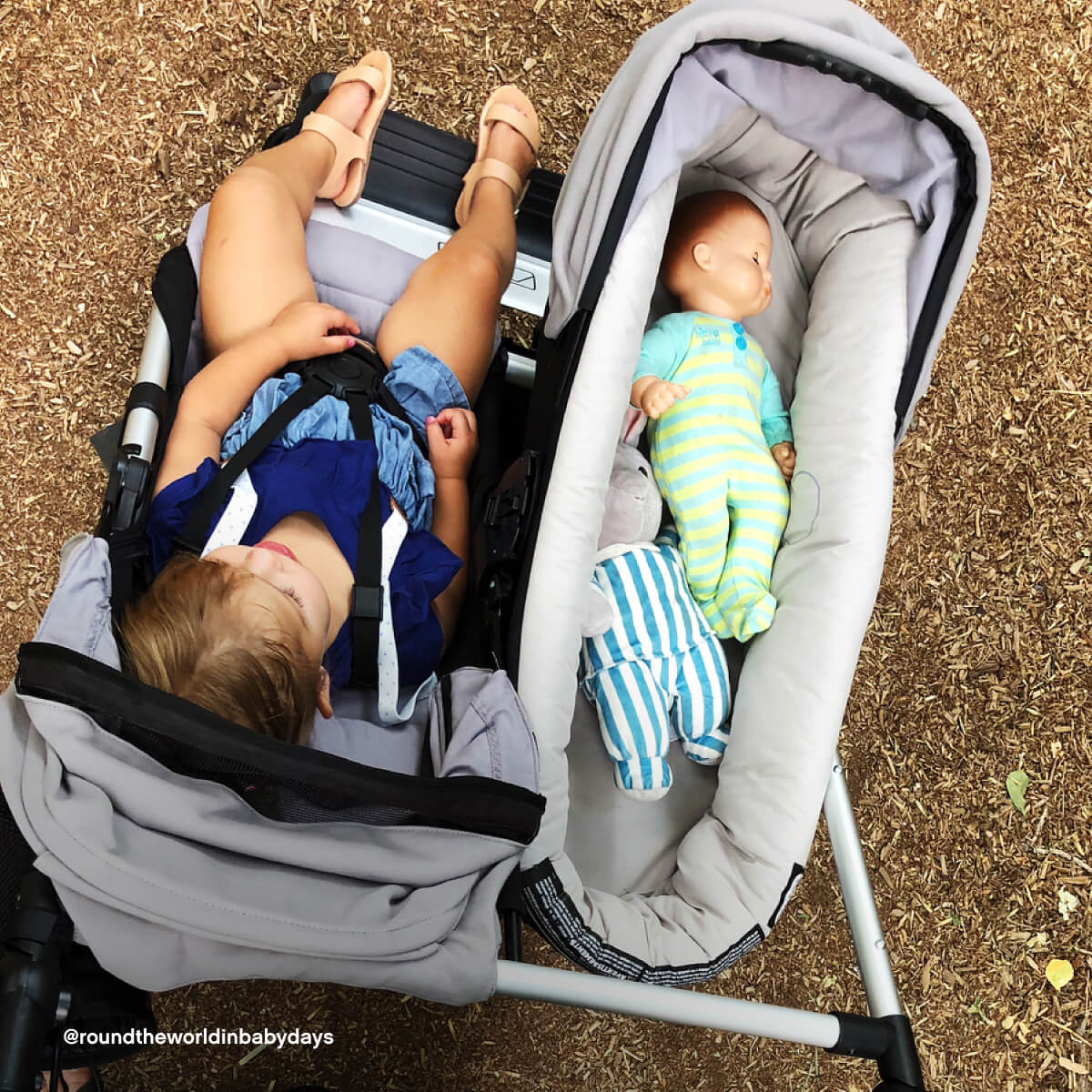 confidence in control
A hand operated active brake allows for maximum control to slow your buggy down across all surfaces, gradients and terrain when pushing the additional weight of two children. This thoughtful feature will provide you additional confidence and superior handling.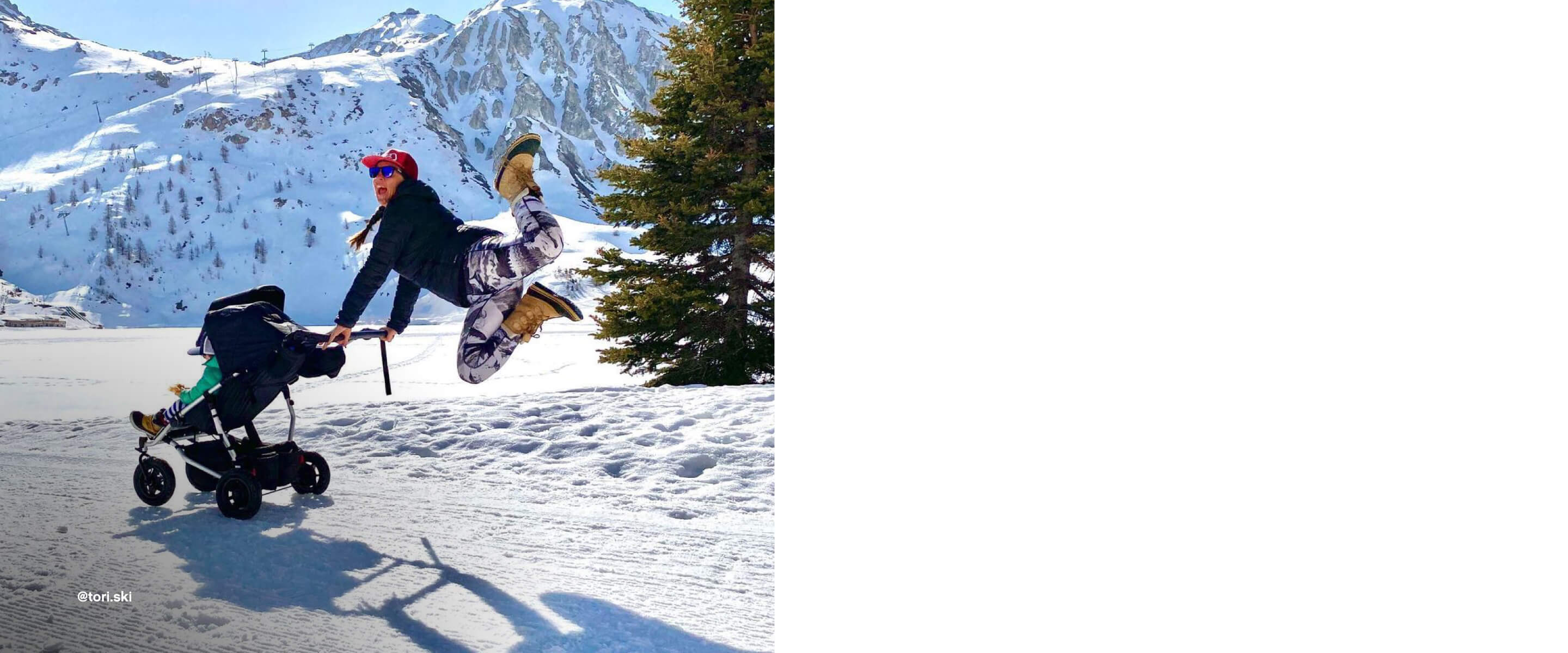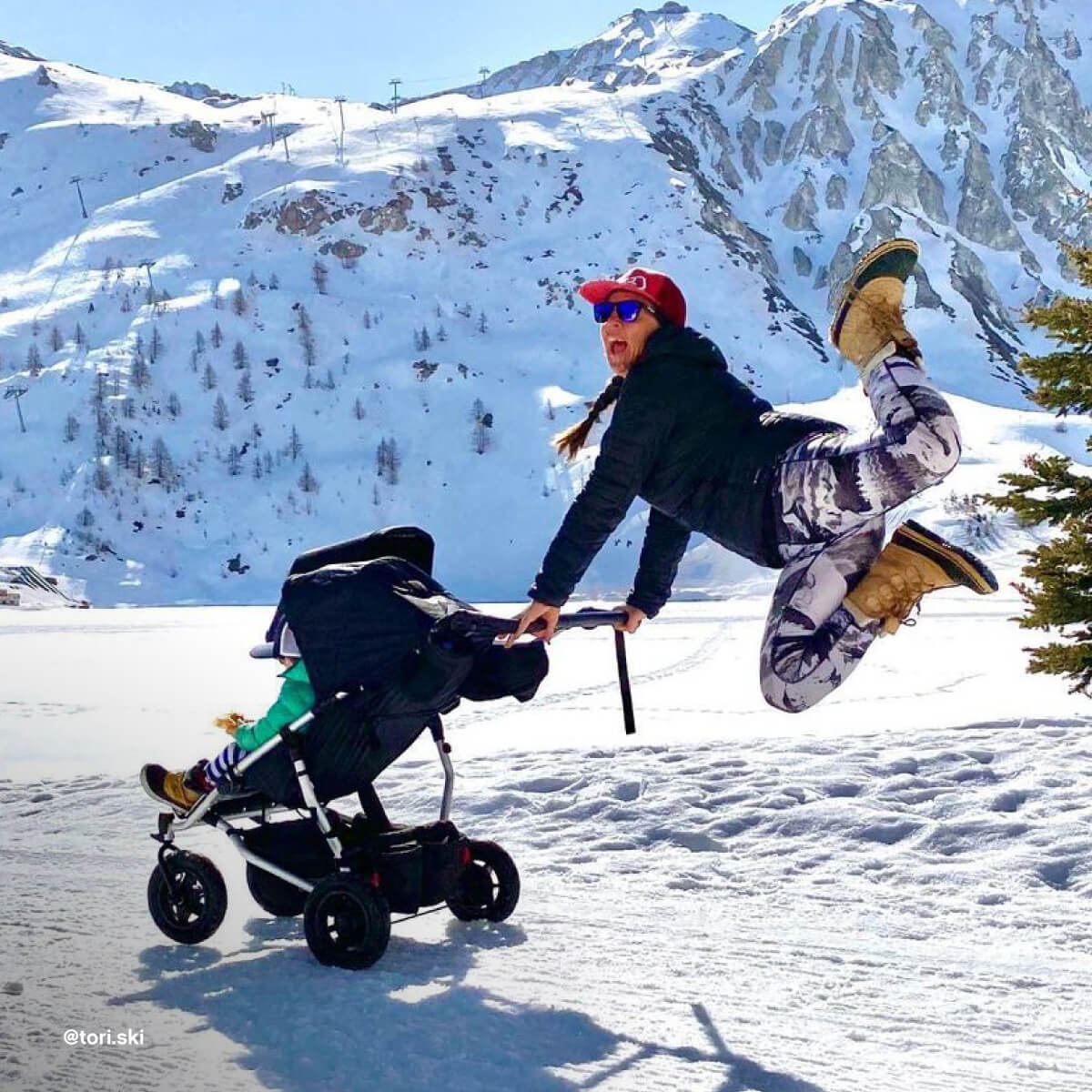 sublime tyre performance on all terrain
duet™ includes 10" air filled tyres as they provide a much better ride as the rubber outer tube meets the most generous air filled pocket, providing the greatest degree of suspension and the smoothest handling on any surface; well suited for any terrain from shopping malls to the mountain trails.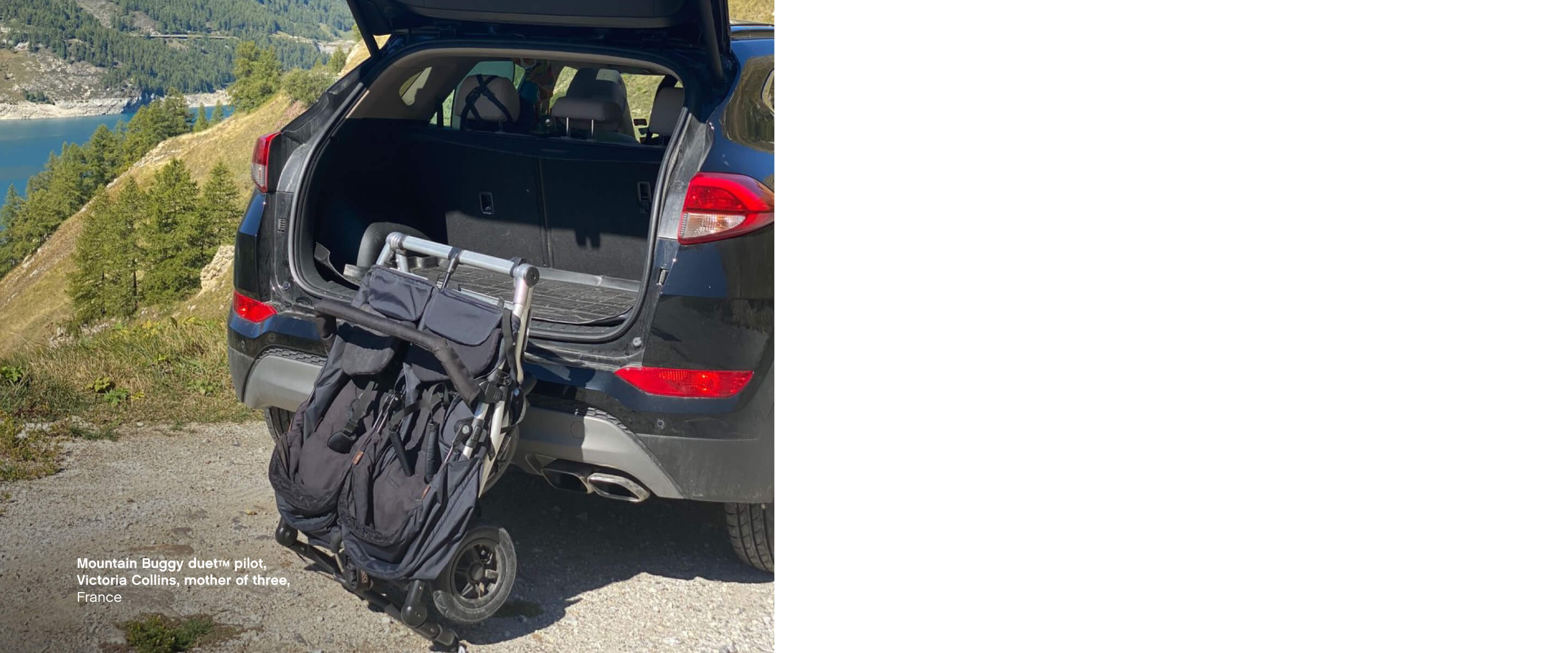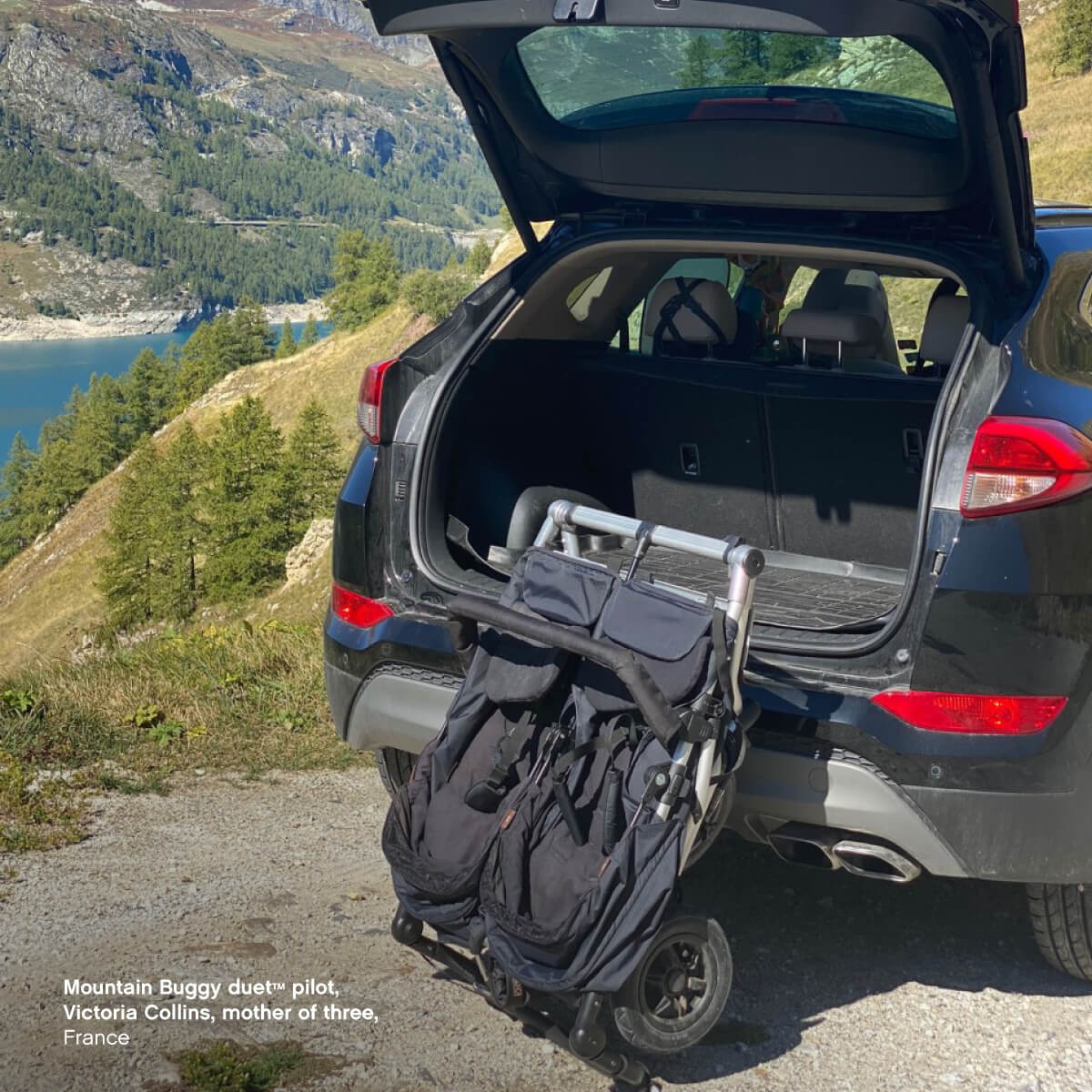 compact one hand fold
The same award winning design as our Red Dot award winning platform; duet™ easily folds down flat, and stand folds with one hand, conveniently keeping the fabric clean and off the ground.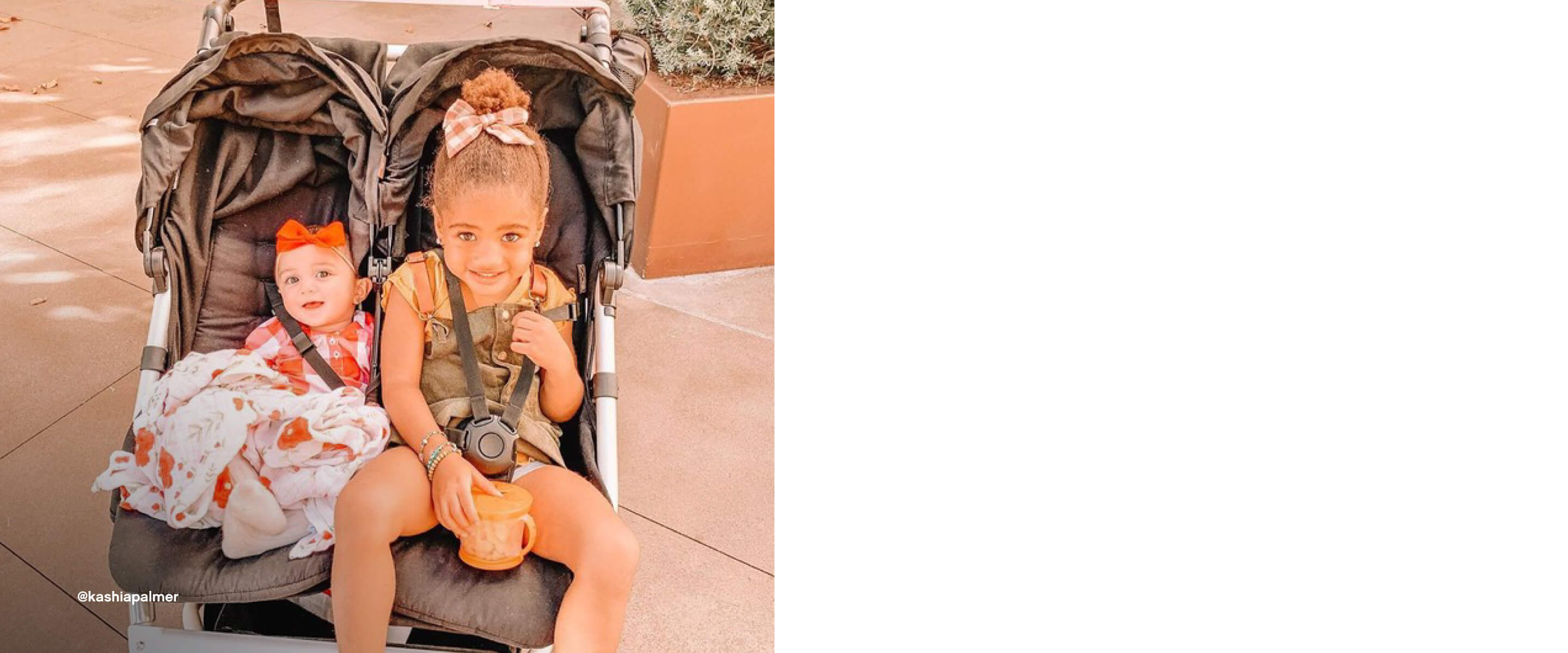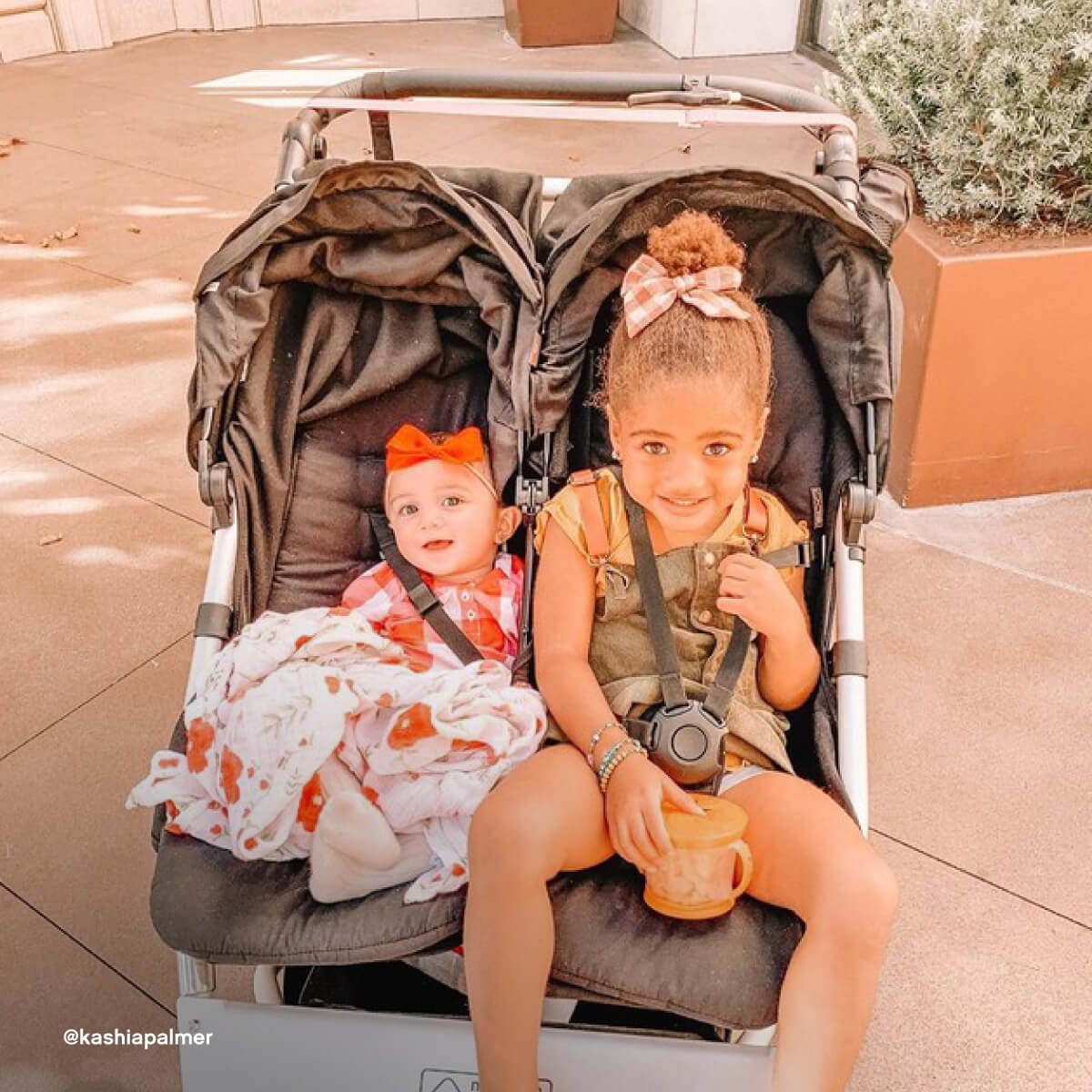 patented innovation
The patented tail free harnesses in each of the individual seats, has been cleverly designed to keep long, fussy, loose straps out of little hands and mouths for superior safety and hygiene.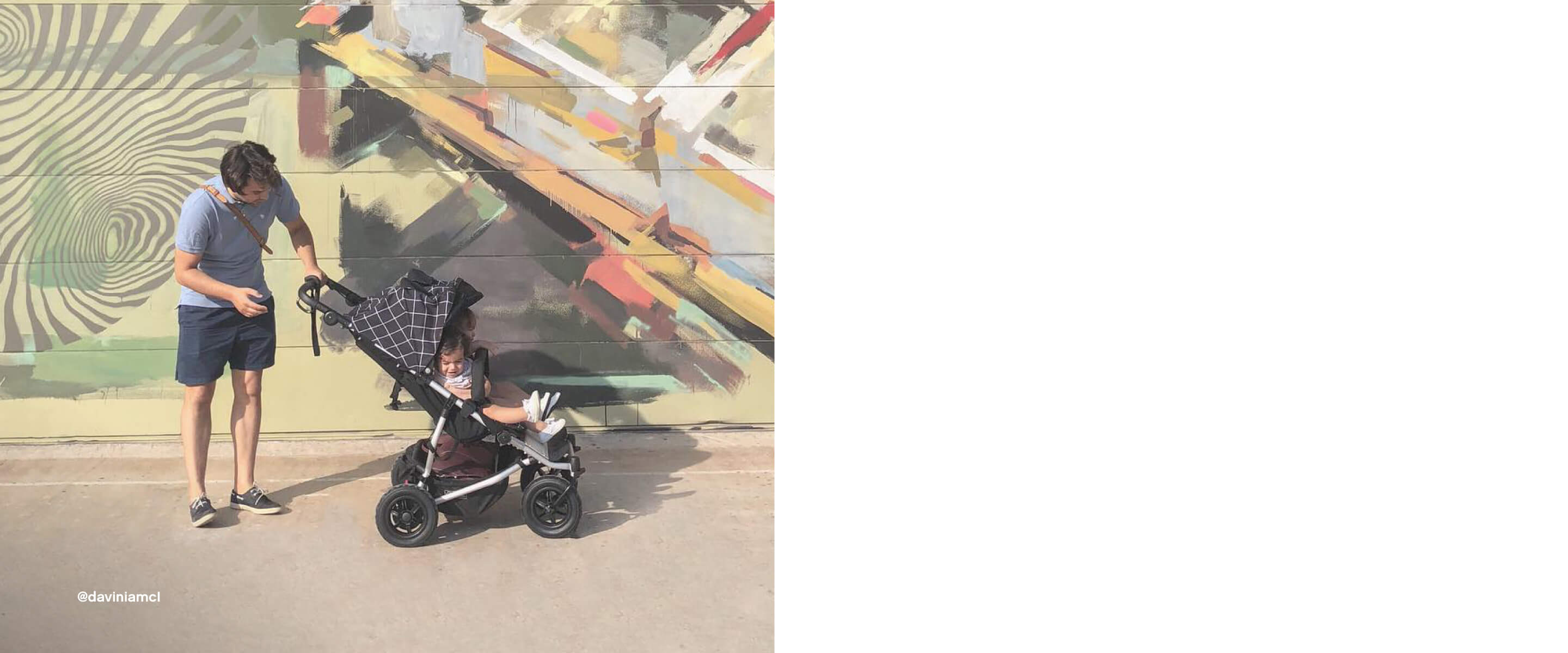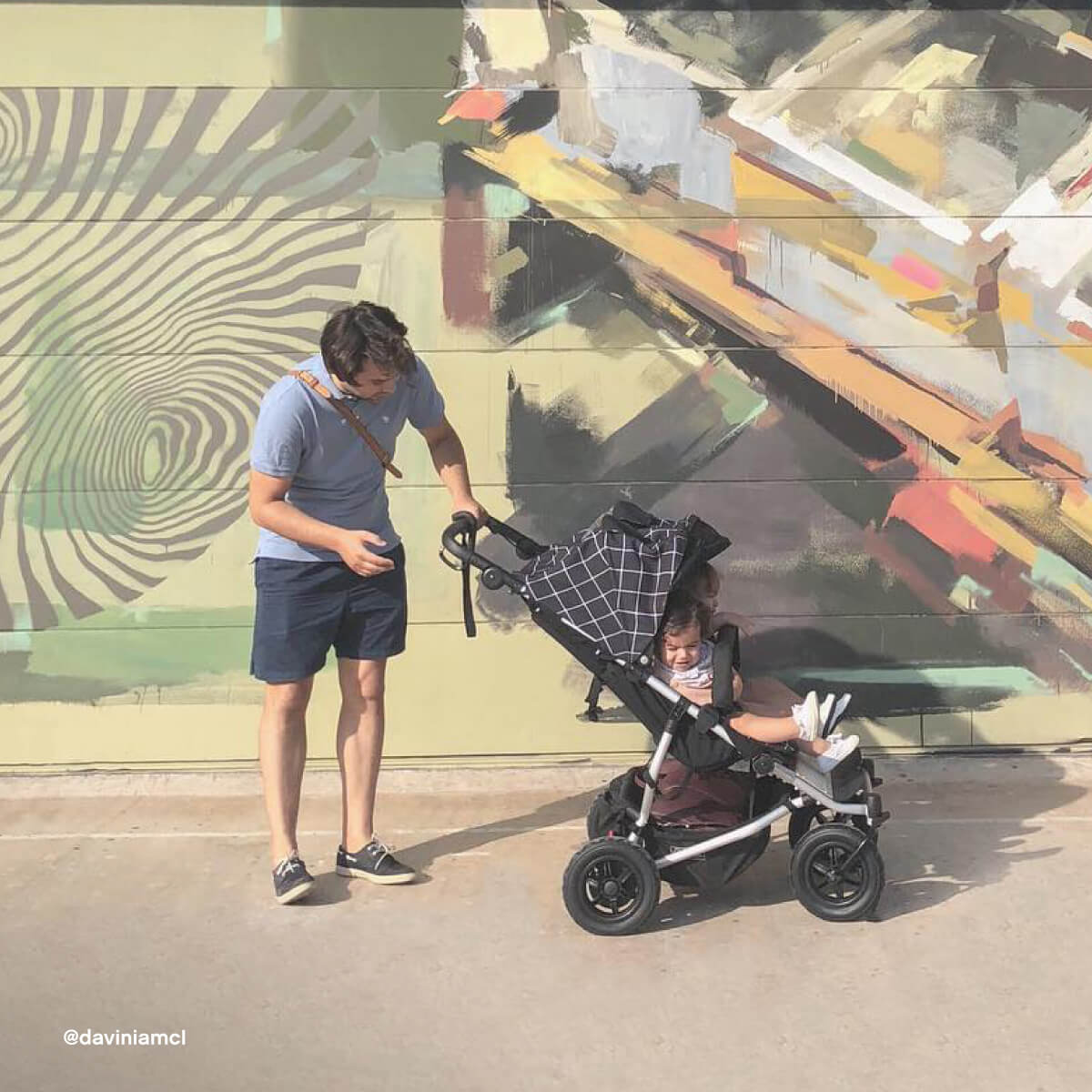 Individual adjustable leg rest
For better comfort on those long urban journeys out.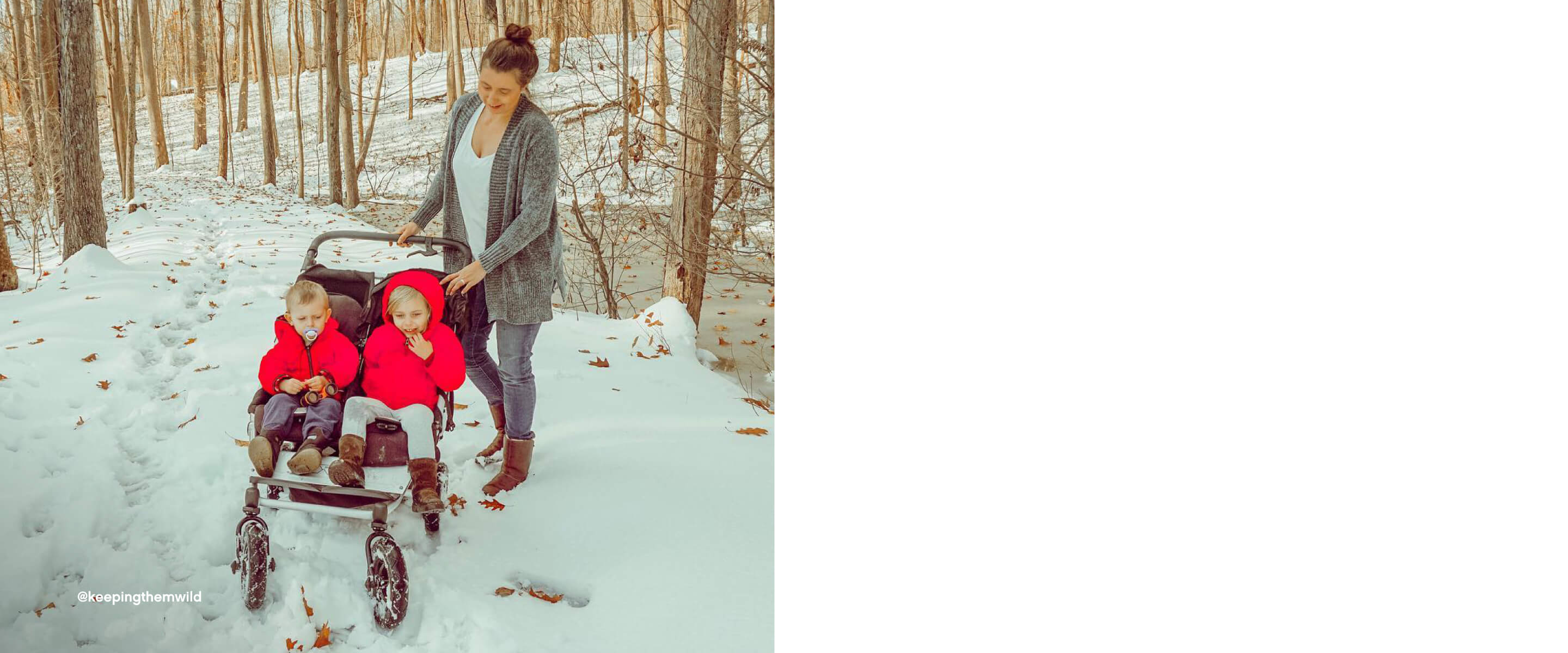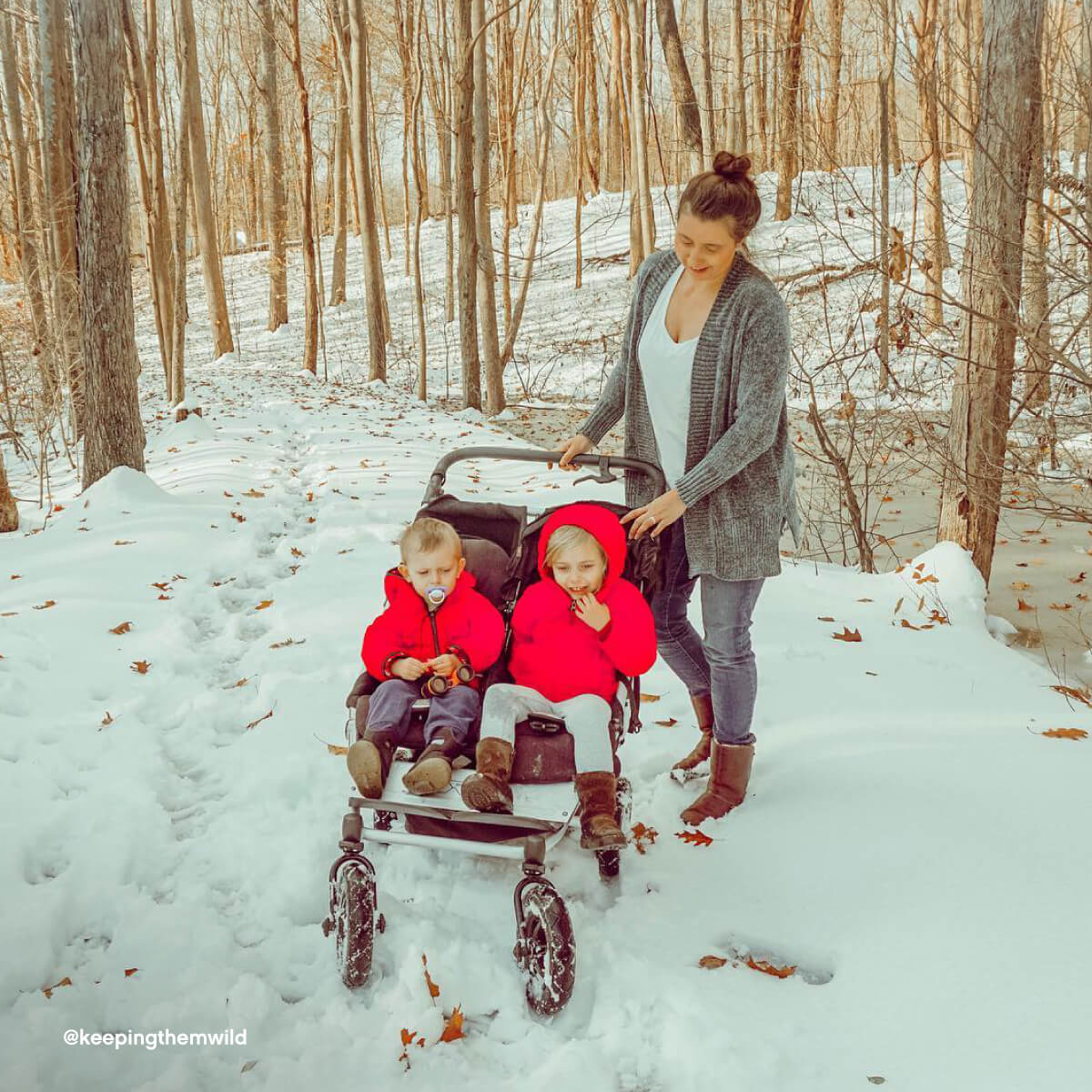 2-mode wheel
Front wheels can be locked back OR full swivel for added manoeuvrability and control when pushing on rough terrain or jogging.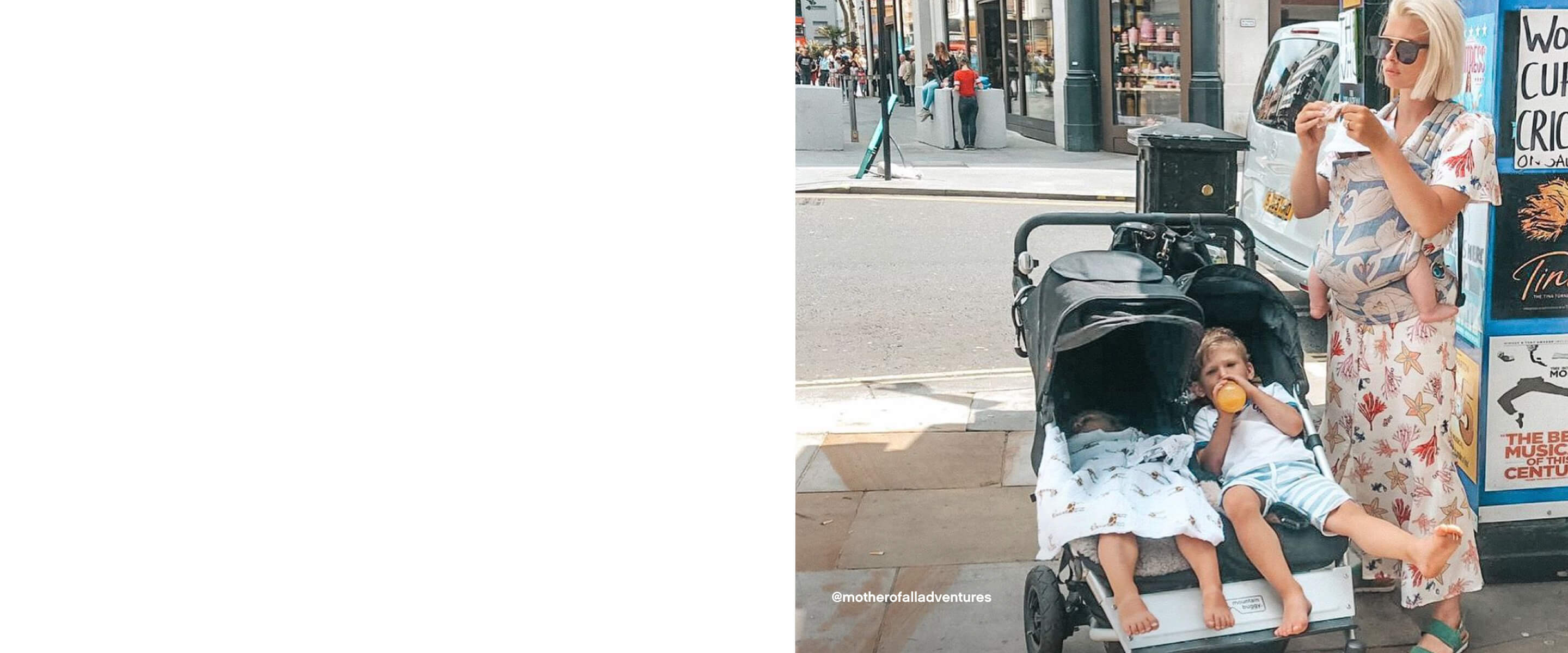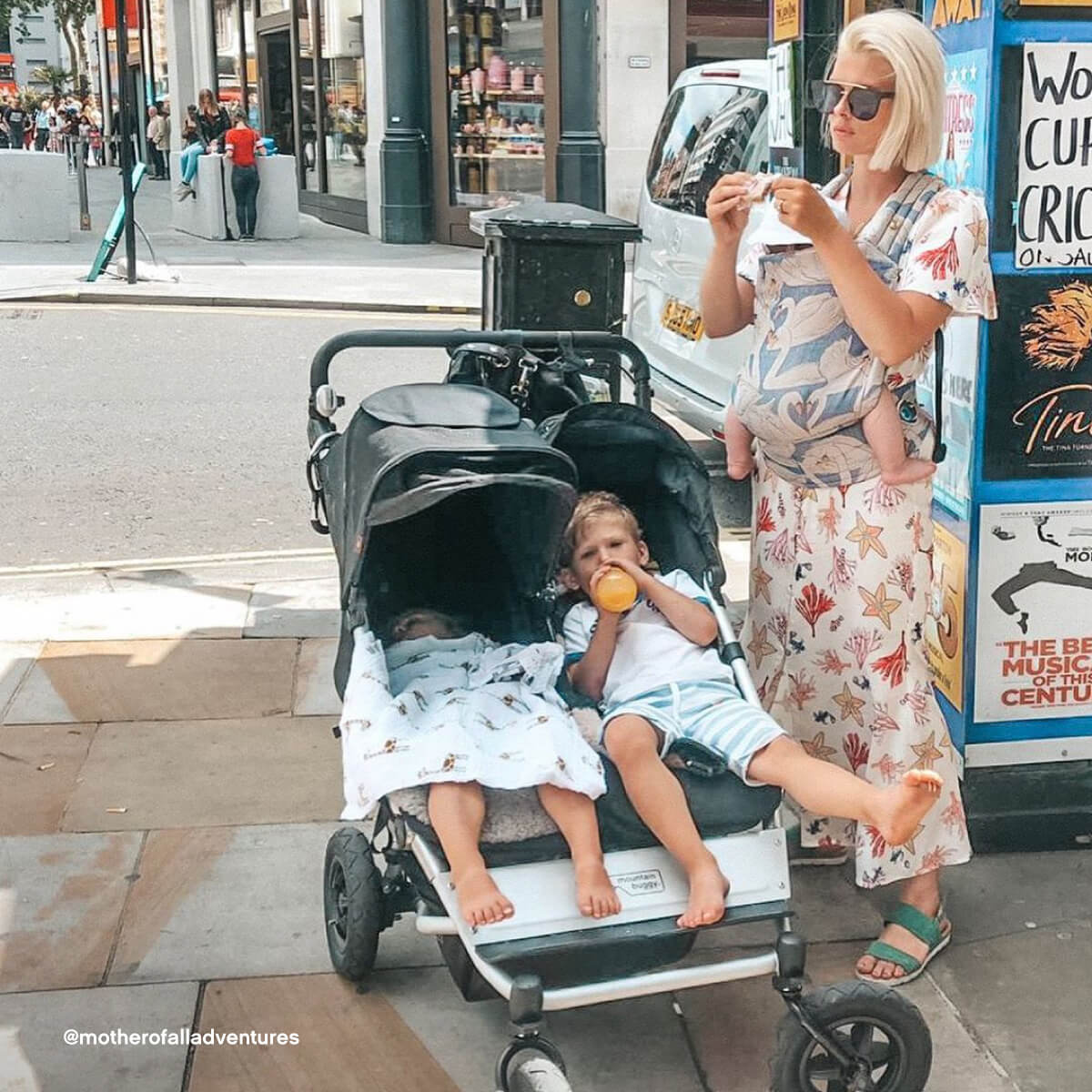 benefits of fabric sling seats #1
The seats allow your children to sit snug inside the buggy frame at the right height. This perfect center of gravity instantly delivers superior manoeuvrability, lighter kerb pop (you don't need a lot of weight to pop the nose of the buggy up to get over a kerb), and also provides better balance / stability.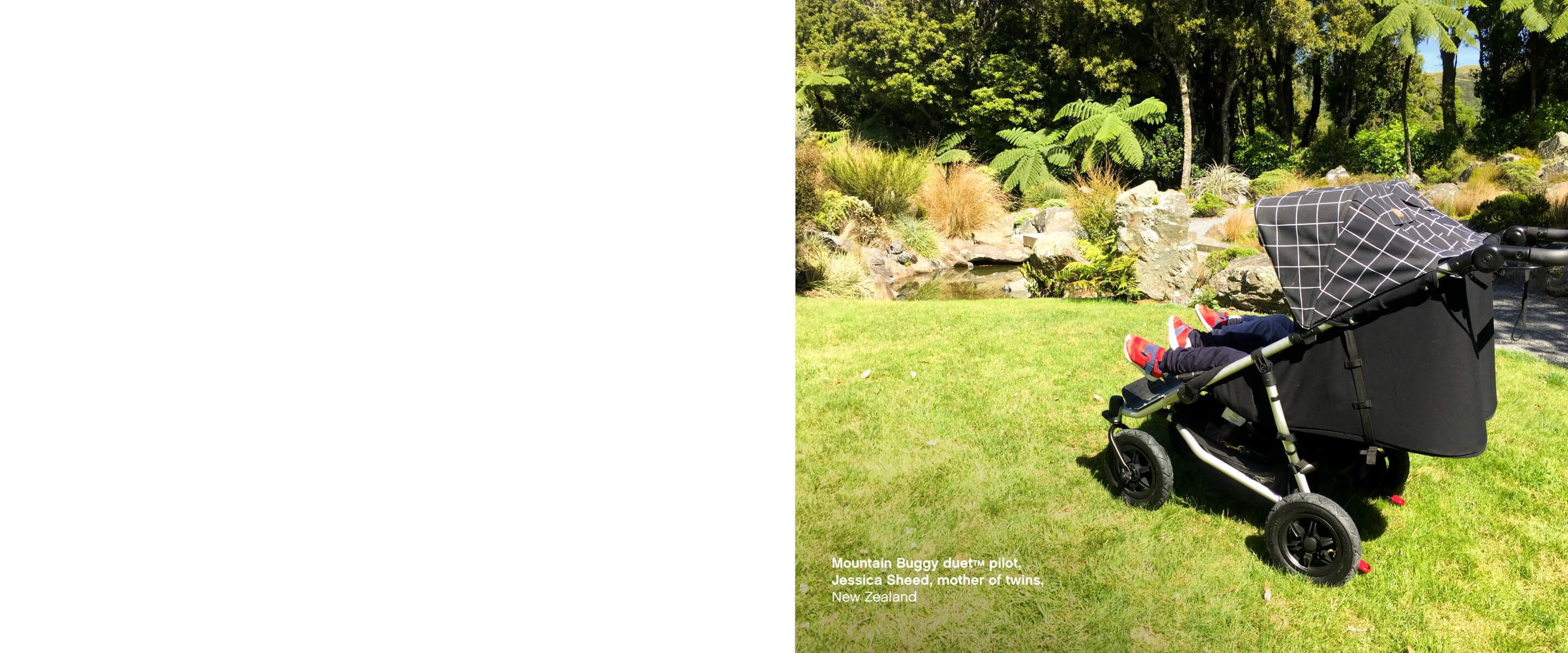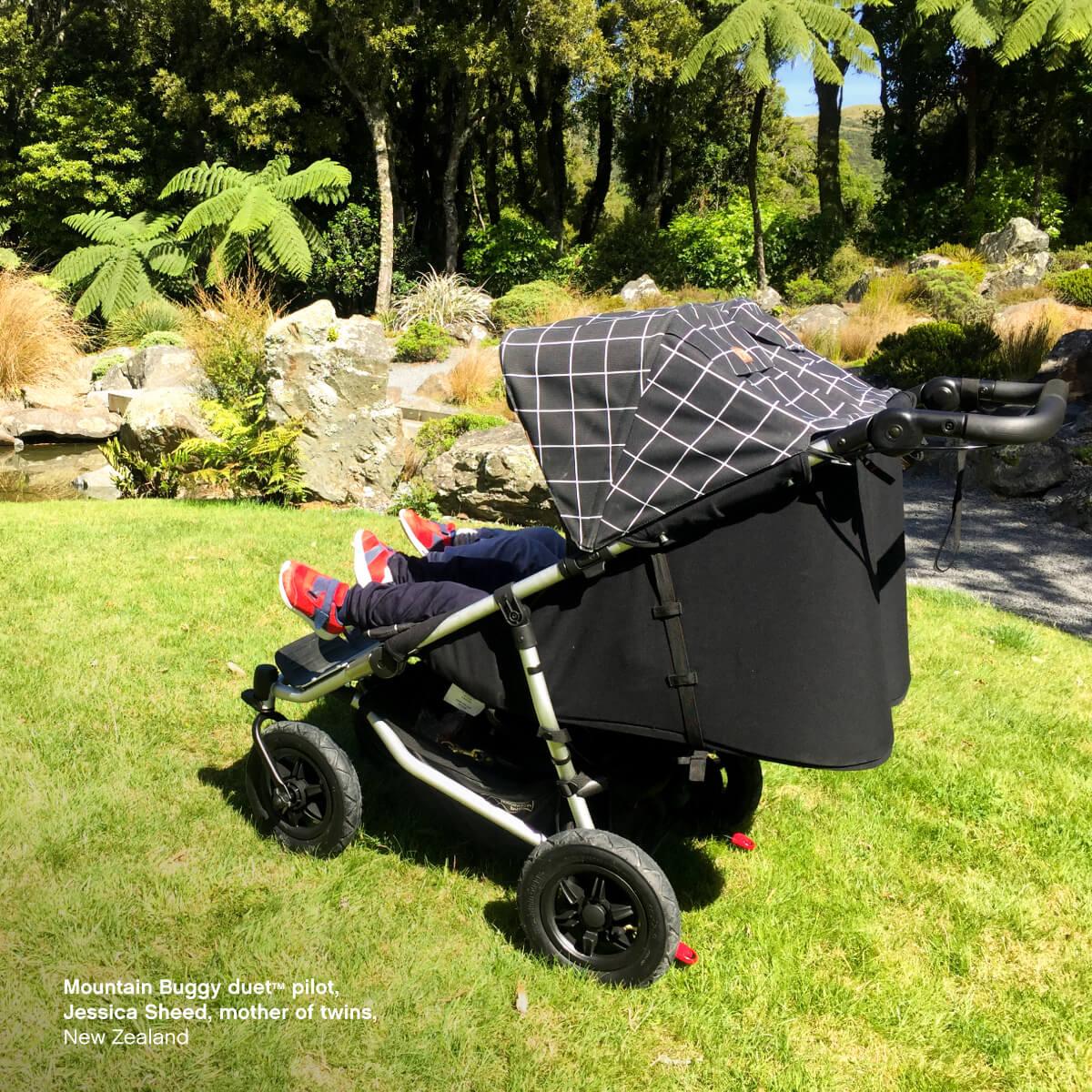 benefits of fabric sling seats #2
There is always a built-in, full lie flat, newborn bed – so convenient, as NO additional newborn purchase is required (although they are available). This is great if you need to save to spend on other extras for your baby.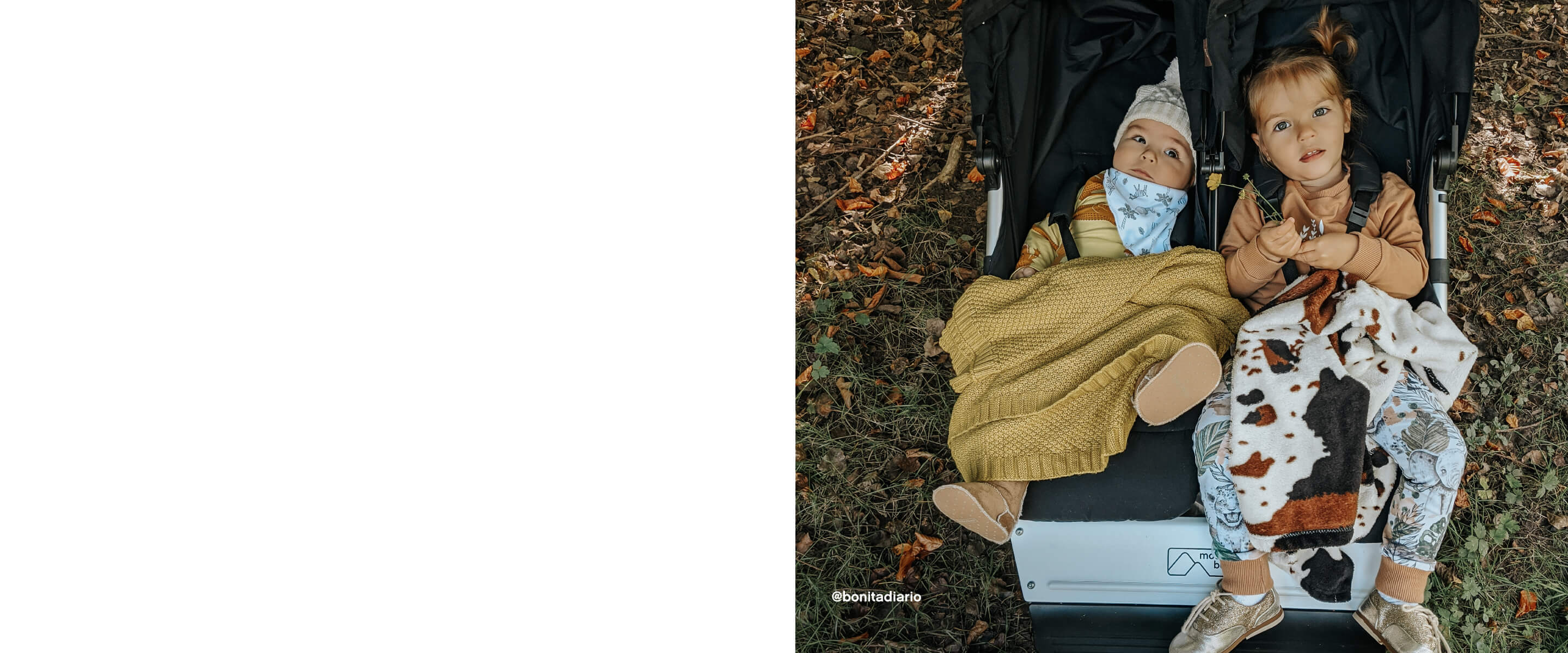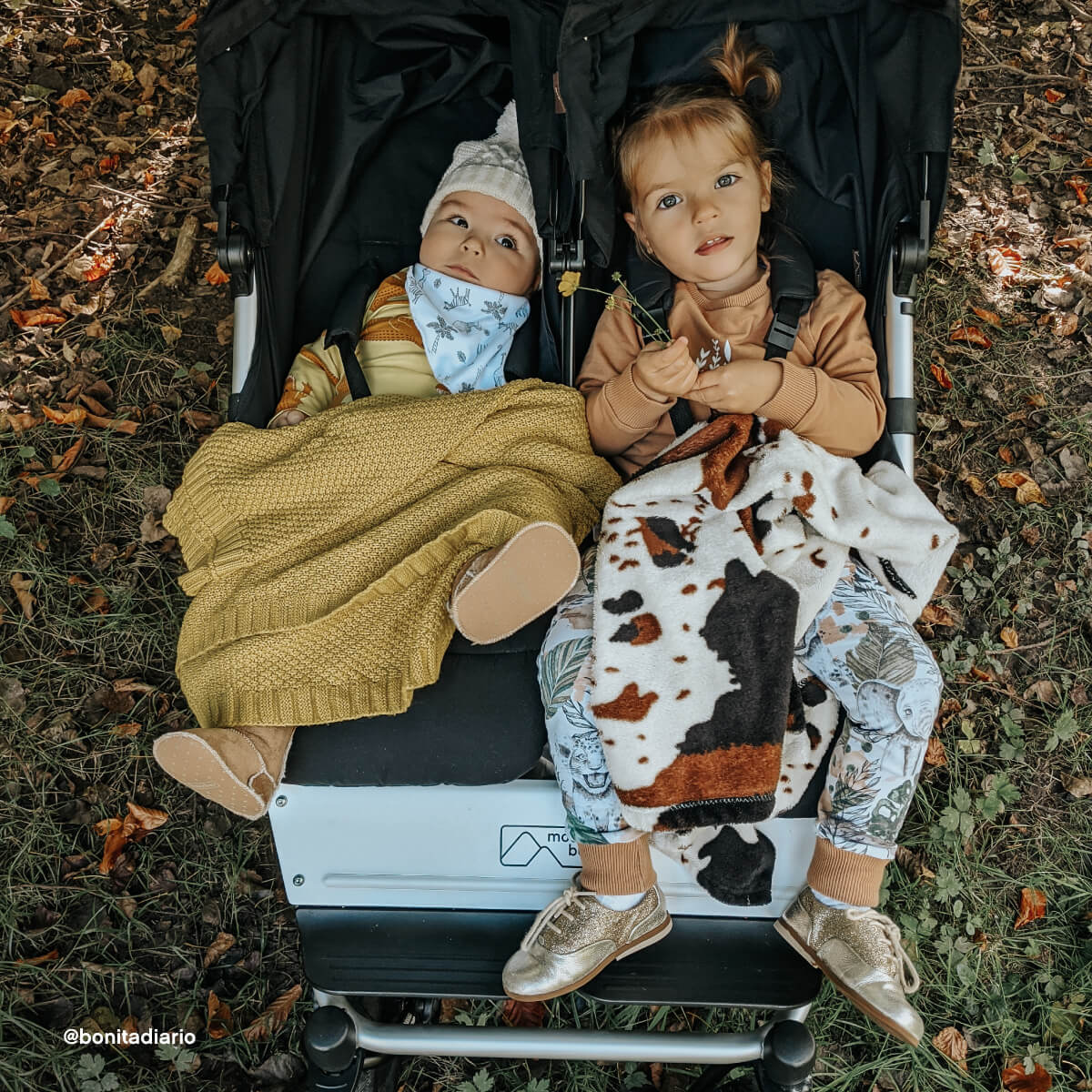 benefits of fabric sling seats #3
They provide the most room to grow for your children, and allows for heavier weight capacities.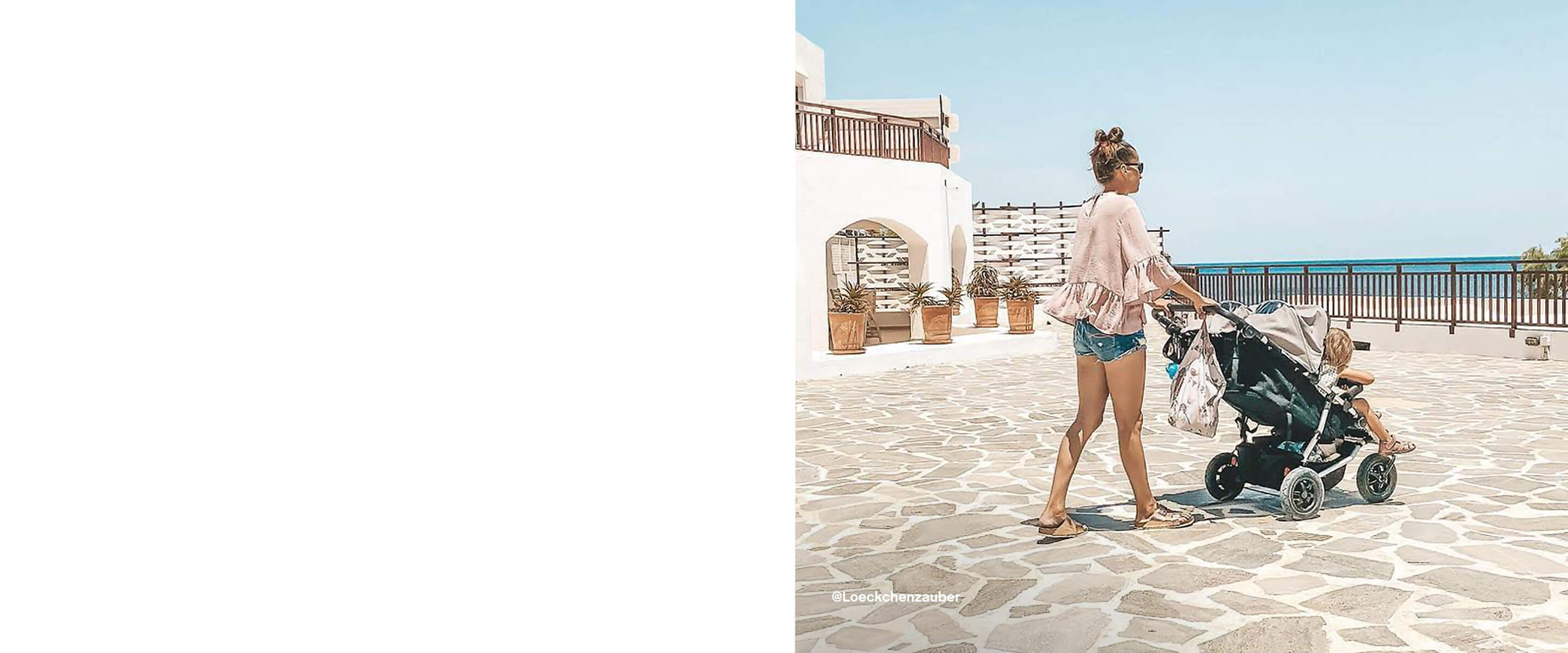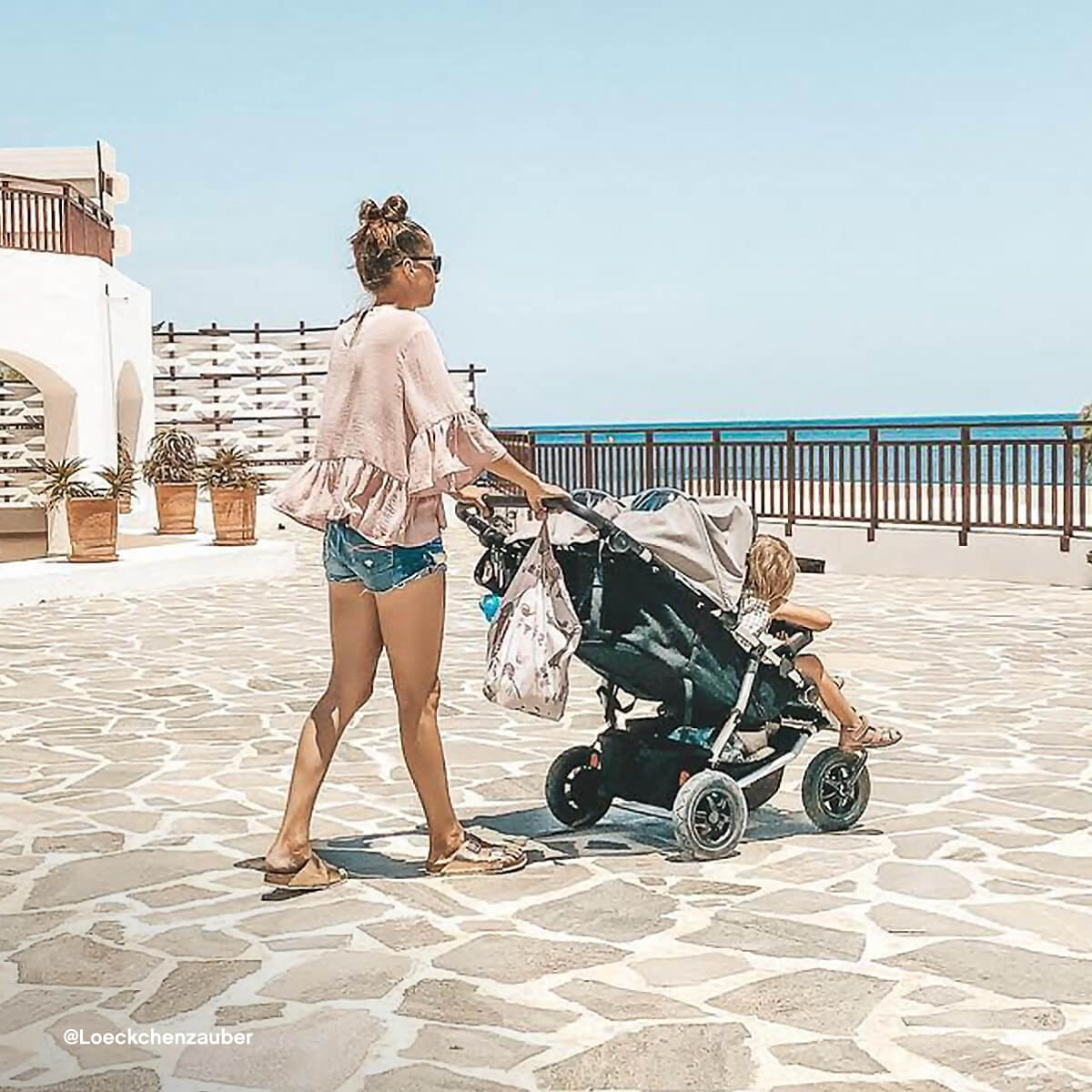 benefits of fabric sling seats #4
Our fabric seats makes duet™ much lighter than most, especially against the option of a modular seat unit which has the added weight of the seat unit frame.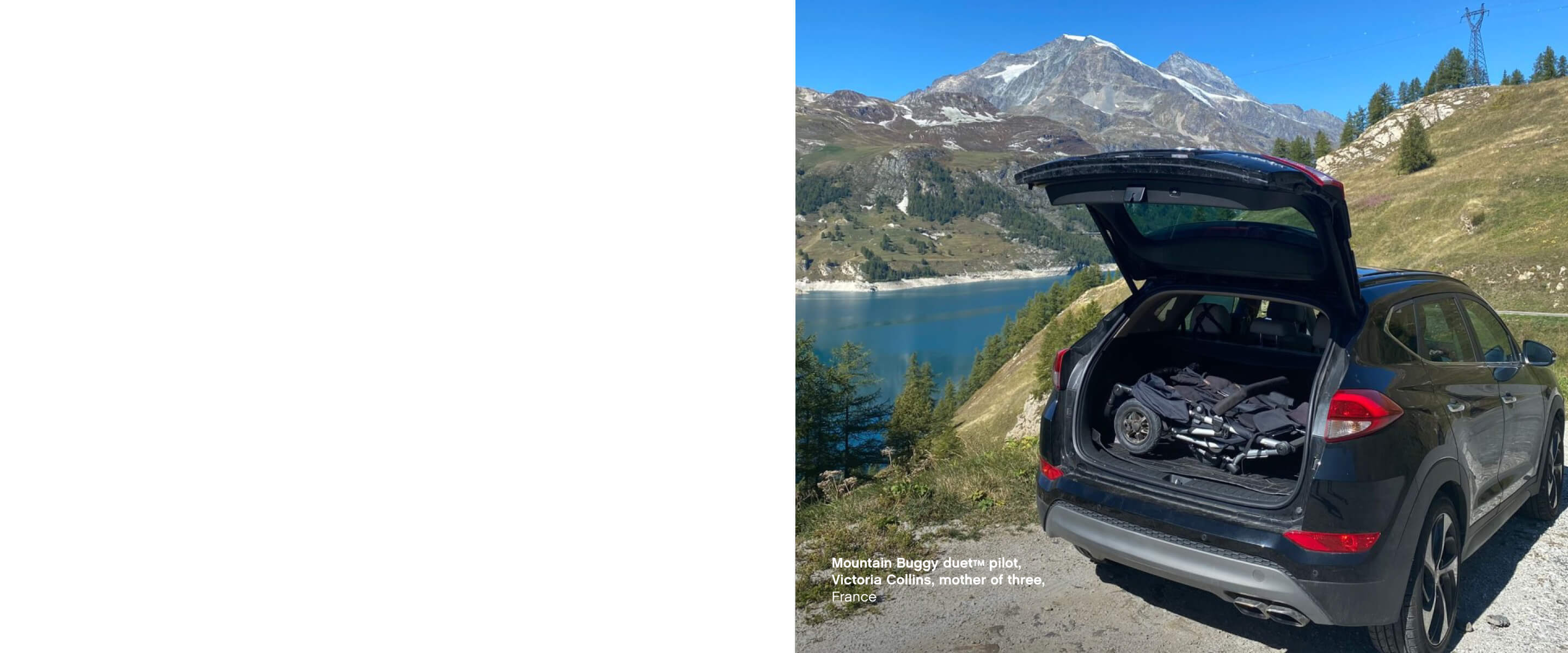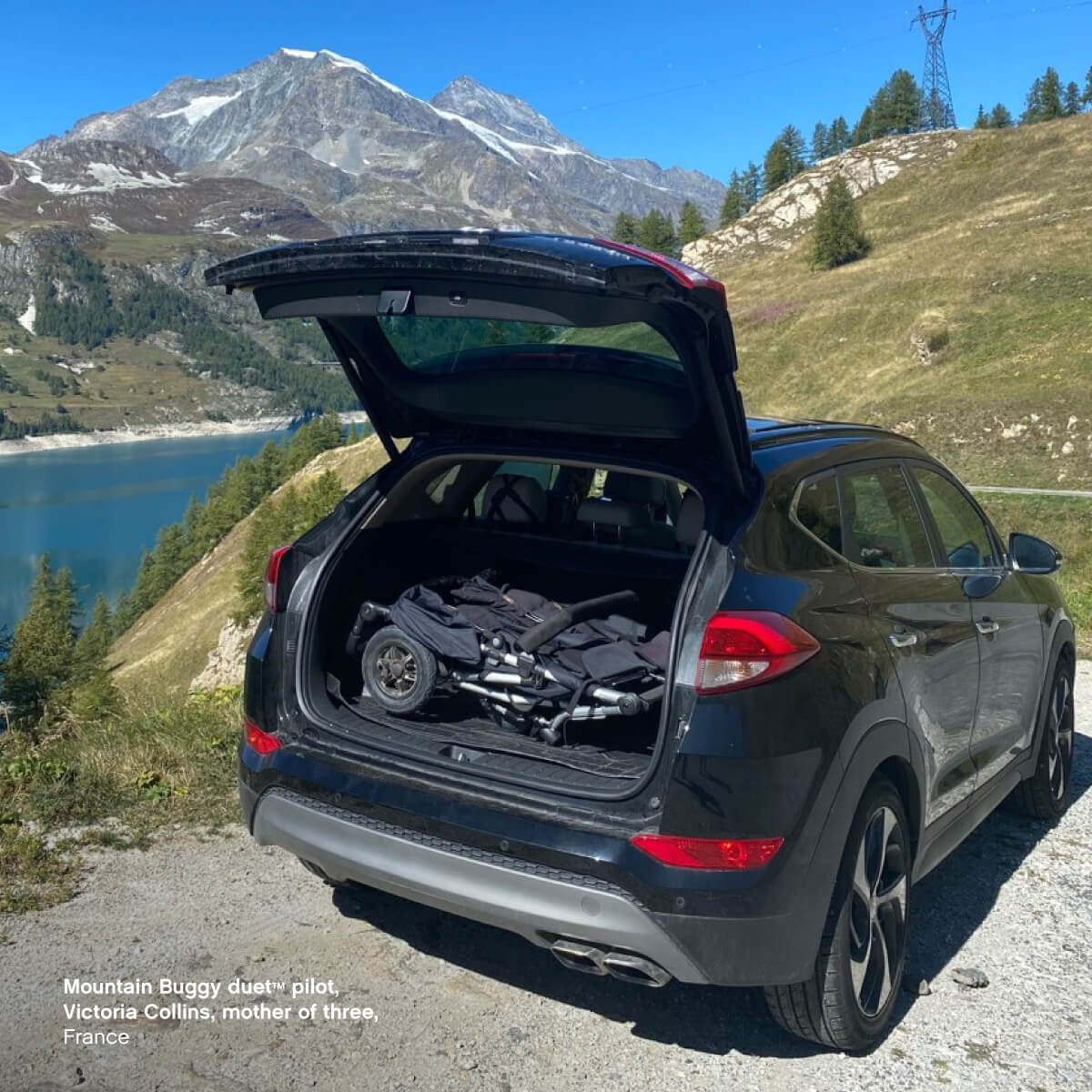 benefits of fabric sling seats #5
You don't have to fuss about taking the seats off the frame before folding (unlike most modular seat buggies); just fold with the fabric sling seats still attached, and pop away easily.
full features breakdown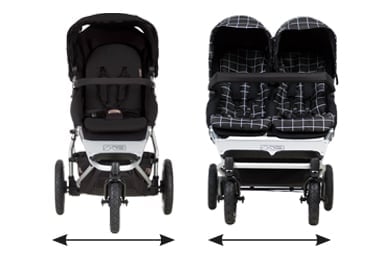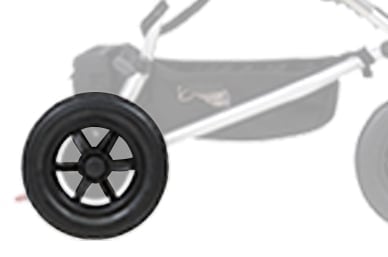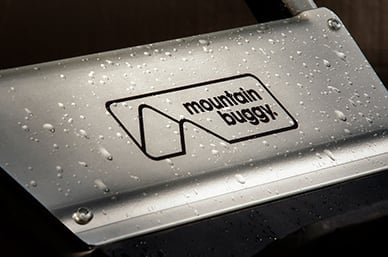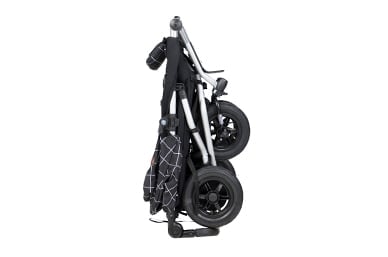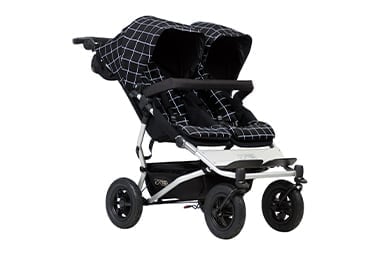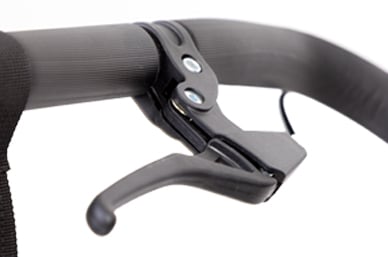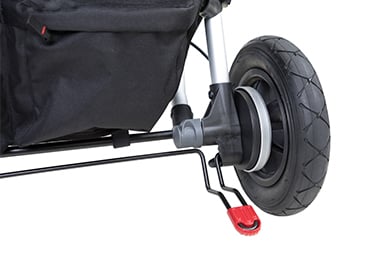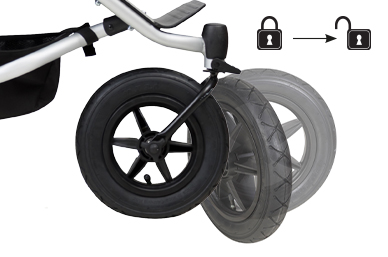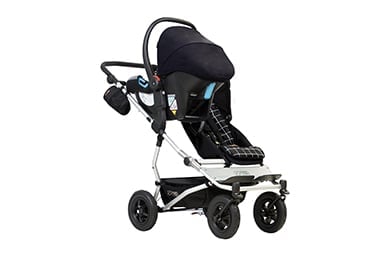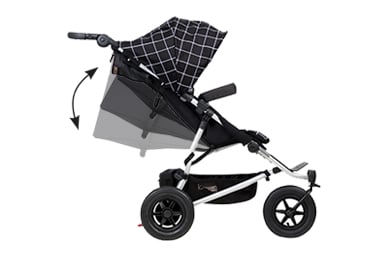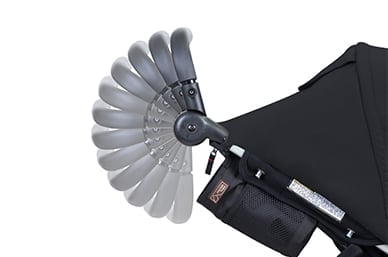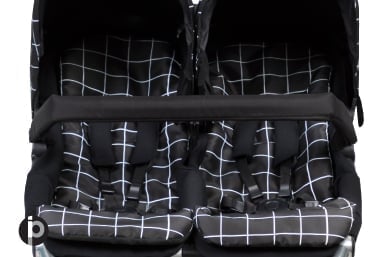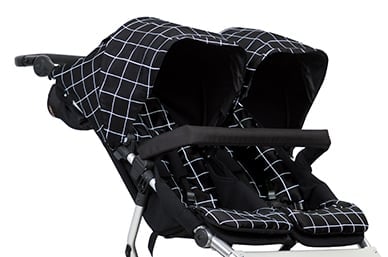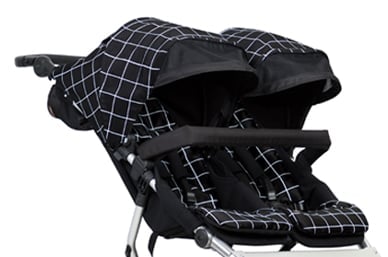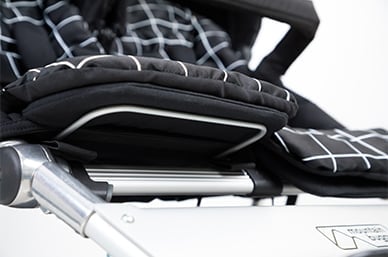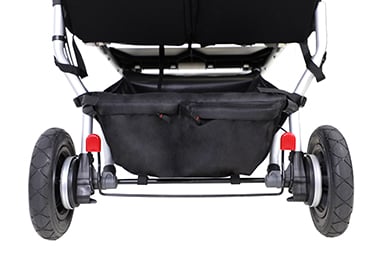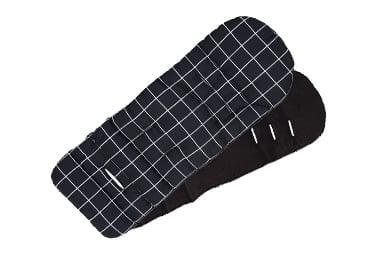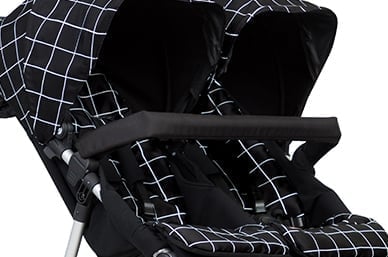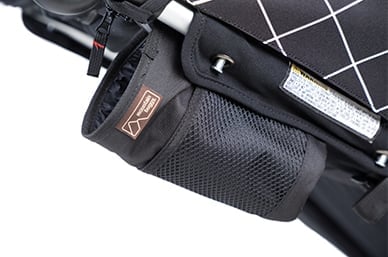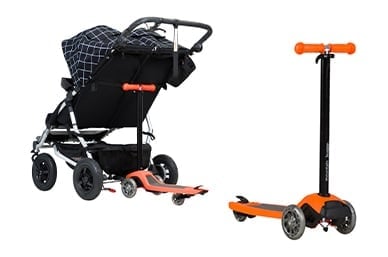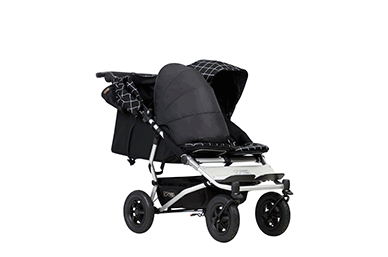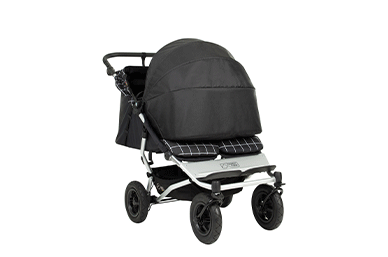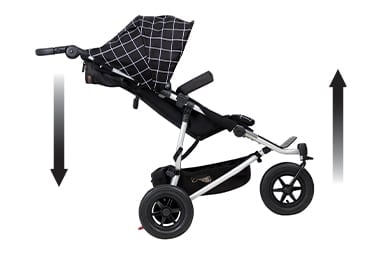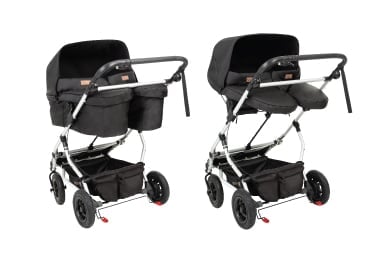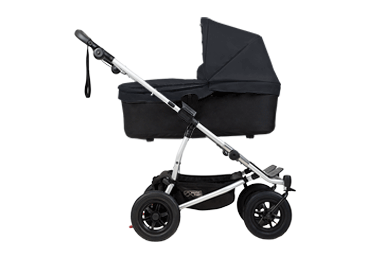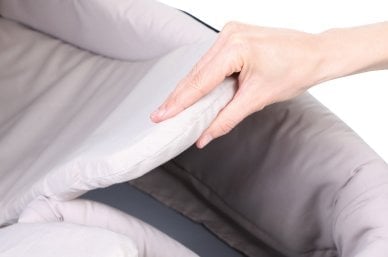 Age range

newborn - 4 years*
*age reference as a guide only

Dimensions l x h x w

45 x 41 x 25''

Folded dimensions

12 x 25 x 35''

Handlebar height

29 - 43''

Maximum load

40lbs in each seat

Product weight

32lbs*
*includes frame, wheels, gear tray, fabric sling seat, grab bar

Safety certified

for the following markets;
Europe, UK, USA, AUS/NZ, Canada

Seat dimensions

22 x 11 x 7.5''
30 x 11'' with seat fully reclined
duet™ instructions
Setting up your duet™ is easy! Find all the details you need here for how to set up and use!
carrycot plus™ for twins instructions
Setting up your carrycot plus™ for twins is easy! Find all the details you need here for how to set up and use!